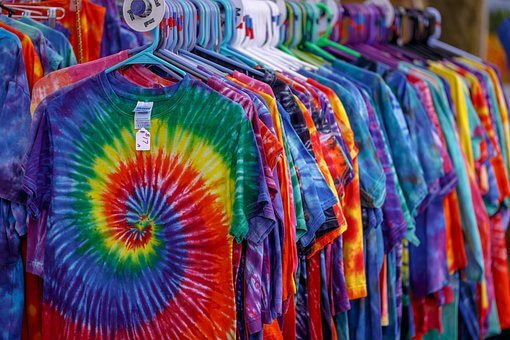 How To Start A Tie Dye Business?
Tie dye has become increasingly popular over the past few years, and with good reason – it's really fun! After you've learned the basics, it's easy to get started making and selling your own tie dye products. If you've ever considered turning your love of tie-dye into a business, it's time to consider exactly how to do that in today's increasingly competitive marketplace. Whether you want to set up your own booth at a street fair or sell your finished products online, this guide has everything you need to know about starting your own tie dye business, from budgeting to branding to launching an e-commerce store.
How To Start A Tie Dye Business? Things You Must Know
Follow these steps to start a tiw dye business:
Brainstorming ideas
As with any other business, brainstorming your ideas is one of your first steps in starting a tie dye business. Talk to people about their experiences, about what appeals to them or doesn't appeal to them when it comes to tie dye clothing. Get a feel for trends and whether you want to create an online presence or a physical shop. If you do plan on selling products online, develop what you think would be a unique website that will stand out from competitors.
Choose a great business name
Tie-dye is an industry with potential. If you want to make money from it, then your focus should be on getting the name of your company right. The trick is: if you select a catchy and memorable name, you will get more clients. And if you take things too lightly, then there's no reason for anyone to pick your services over the competition.
Registration
You'll need to register your business with your local administrative office and obtain any applicable licenses. Unless you're planning to operate out of your home, you should also take care of zoning requirements, permits, and any required inspections. In addition, once you've identified some potential suppliers, you may want to look into buying wholesale or retail licenses.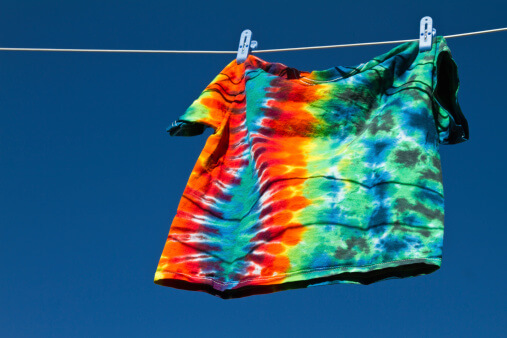 Arrange capital
Like any business, tie dyeing requires capital to get started. Though startup costs can vary depending on your product line and initial investment needs, you should plan to spend about $4,000-$5,000 for your startup. This includes: purchasing your dye ingredients; production equipment like hoses and buckets; tools to set up your space (such as screens and drying racks); clothing to wear while tie-dyeing; and marketing/promotional materials.
Items required to start
The costs to start a tie dye business will vary depending on how you want to set up your business. Typically, you'll need a few basic items:
Table or bench for dyeing surface
Fabrics
Dyes
Different chemicals
Rubber gloves
Plastic straps to use as a removable covering
Mask
Goggles to protect the eyes
Containers:- Cups, vases, or bottles
Jugs
Measuring cups
Spoons
Beads, silk, and leather
Organize your work area/ studio
Your tie-dye area is where you will spend most of your time, so it must be in order. Tie-dyeing can get messy, and equipment gets easily lost under piles of fabric, so if you want a clear workspace (and more time to focus on making art), it's wise to sort and organize everything before starting your studio.
Make samples to show your art
When you're first starting, it can be difficult to develop designs and colors that stand out from the crowd. Tie-dyeing takes time, and money invested in supplies isn't something to take lightly. If you want to succeed in the art of tie-dyeing, your colors and designs need to stand out from the crowd rather than blend into it. Try to make new designs and show them as samples to your clients. Unique designs will attract more customers.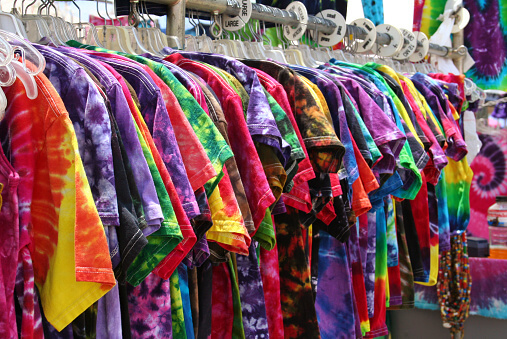 Social media promotion
To promote your tie dye business, create social media accounts for your brand. Platforms like Facebook and Instagram make it easy to connect with potential customers and communicate about your tie dye business offerings. Fill out all of these accounts' information completely; do not leave them under construction or incomplete!

When you're ready to begin sharing posts about your tie dye products, follow these simple rules:
Use catchy, creative titles that will catch people's attention but are also true to your product line.
Post at least once per day on each platform (you can post more often if you have time).
Make sure each post includes an image and links back to your website.
Be consistent in posting schedule—this is how people find and remember you.
Self-promotion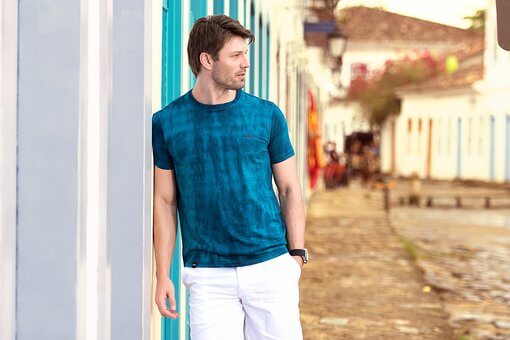 Tie dye is all about self-expression, so it's important that you showcase your work in public by wearing your tie dye as much as you can. If you like, display photos of your completed tie dyes on social media and at shows.

Also, feature pictures of other people wearing your products (both for personal and commercial purposes) on your website or when contacting potential buyers. Try to attend as many shows and markets as possible where you can show off new designs and meet potential customers.
Pricing strategy
There are two pricing strategies you can implement. The first is cost-based pricing. This strategy sets your price based on your costs, then adds an amount for profit. This can be more effective if your market doesn't have any competitors because there's no room for negotiation or discounting; they either pay what you ask, or they go without. The second strategy is value-based pricing: It positions your products as having greater value than competitors and asks buyers to pay accordingly.
Watch the video below to know more about "How To Start A Tie Dye Business"
Hope you liked our article "How To Start A Tie Dye Business?" If you want to read more interesting business-related articles, visit the Business Category of our blog.
Also Read:
Explain How Technology Has Affected People's Activity Levels
What Technology Helps Users Get Connected And Stay Secure