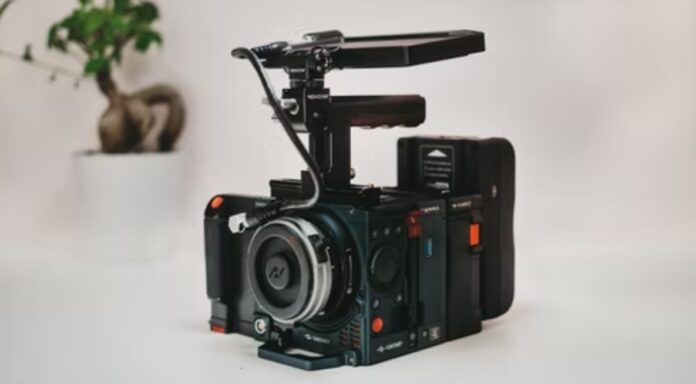 If you have just bought a 4K monitor or 4K laptop, you want to use every available pixel. One of the first things you might want to do, apart from gaming, is watch some 4K content. While you might think it should be as easy as opening the file in your favorite video player and watching the content, that is not always the case. In this simple guide, we will look at what it takes to watch 4K videos on Windows 10.

About Copy Protection
One of the first hurdles you will encounter when you try to do this is copy protection. Many streaming services do not allow you to watch 4K content on Windows 10. Why? Because they do not want users to use screen capture software to steal and distribute their content.
But What About Other Content?
If you have 4K videos that you have shot, downloaded, or received from a friend, it gets much easier to play this content because it is not copy-protected. All you need is a computer capable of handling 4K content, a 4K display, and a video player that can handle this content too.
The good news here is that most modern computers will play a 4K video. Lenovo, for example, has a line of Lenovo 4K desktops with both integrated and dedicated graphics cards capable of playing 4K video.
For the media player, you might want to stick with VLC Media Player. It is free and available on all platforms and can play almost anything as long as the hardware can keep up. Do note that Windows Media Player is not capable of playing 4K content.
Watching YouTube 4K Videos
YouTube is not picky about playing 4K content as long as your hardware and internet connection can keep up. All you have to do is search for 4K content on the platform and start playing.
You might be required to go into settings and select 4K resolution if the player does not do it automatically. YouTube defaults to Full HD if it thinks your internet is not fast enough, and you can click on the settings cog on the bottom right-hand side to change the resolution.
What About Streaming Content?
As we have mentioned, some streaming services such as Amazon Prime will not let you do this. While you might not be able to do this on your laptop, you might be in luck if you own a desktop.
The solution is buying a streaming device, either an Amazon Fire TV stick or Roku. You can then plug it into the HDMI port of your 4K display and watch content that way.
Vudu and Netflix let you watch 4K content on Windows due to the Microsoft Copy Protection scheme. However, you will need at least a 7th-gen Intel processor, a new Nvidia GPU, a screen capable of at least 4K 60Hz, and HDCP (High-bandwidth Digital Content Protection) support.

Unless you are watching content from streaming services that do not support 4K on Windows 10, it is easy enough to watch such content on your PC. Just ensure your hardware and internet connection are capable of handling it.