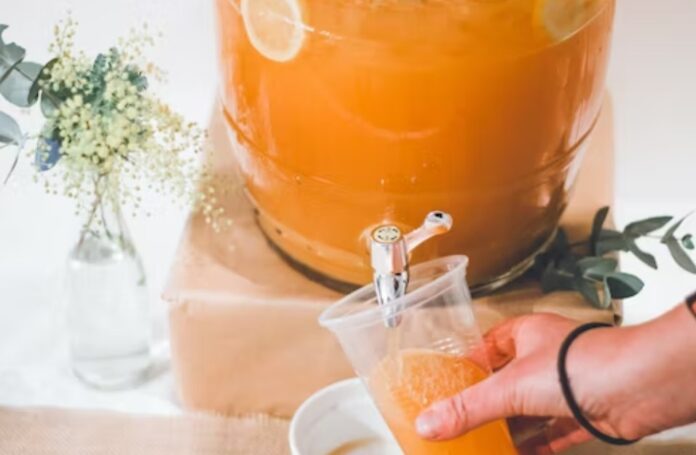 There are touches of luxury that can be added to areas all over your home, including in the garden. If you're not looking to part with your home, then you can make your touches of luxury as tailor-made as possible.

If you're thinking that you may want to move in the future, then you may need a slightly different approach.
1 Make over your kitchen
You may not think of your kitchen as being an area where luxury can occur — however, in this, you would be wrong. Touches of luxury for some people can be pure basics for others: for instance, the installation of a dishwasher would certainly seem luxurious to those without.

However, a true touch of luxury is having access to instant hot water and therefore being able to have hot drinks exactly when you want them rather than having to wait for appliances to boil first. Installing a filtered water dispenser will provide you with this luxury with the option of also being able to obtain water as cool as 40°F for cold drinks.
2 Modernize your bathroom
You can modernize your bathroom to include a thermostatically controlled shower, either as a power shower or straight off of the mains. Of course, a walk-in shower that provides plenty of room for the user or even a wet room is far more luxurious than having to clamber over the side of a bath tub to gain access.
However, that said, having a bathroom that's large enough to accommodate both a free-standing statement bath tub and a large walk-in shower is more luxurious than all the other options.
3 Stimulate your bedroom
The bedroom is the place where a touch of luxury should be easy to stage. It's a room of romance and relaxation and can, therefore, be filled with rich lustrous fabrics, soft, welcoming furnishings, and warm penetrating colors.
Choose your color palette carefully, layer fabrics, and pile the bed with soft throws and cushions. Dress your windows in plenty of rich fabrics that pool on the floor to add to the profusion of seduction.

Install plenty of lighting that will create a mixture of moods to suit every occasion including on the walls, table lamps, as well as flameless candles.
4 Re-unite with your garden
Most gardens have an area for when there are guests to be entertained. However, other areas of a garden can provide that simple hint of luxury for quiet, intimate occasions.
Single out an area of your garden that you can make into a secret hiding place.

Few gardens have private areas that are not only hidden from the main house but also from the on-looking neighbors. Introduce comfortable furniture here and pay attention to lighting for those dark evenings under the stars.
To make this area truly tranquil and luxurious, plant highly scented plants with beautiful blooms and invest in some large, tropical leafy plants which can be enjoyed across the best months of the year.