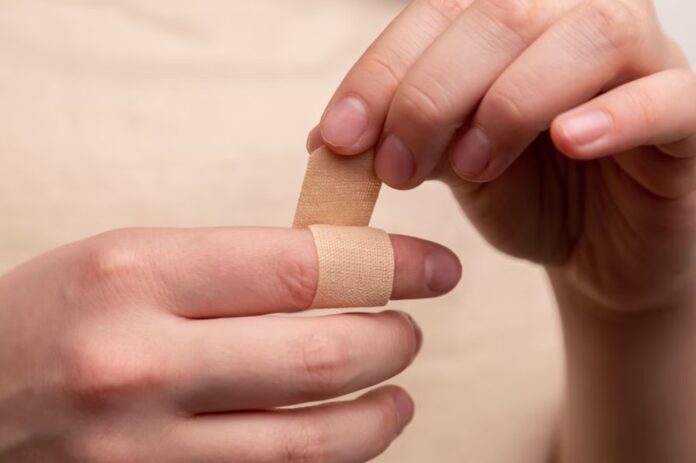 Nobody expects to get injured while working, but accidents and injuries can happen and are common in many industries. Even a regular office setting is not without its hazards, and it is vital that you know what steps to take following an accident, both in terms of getting medical care but also protecting your rights. With this in mind, this post will look at a few of the main steps to take after suffering an injury at work, whether this is a slip, trip, or fall, an accident involving machinery, or an item falling from a height. Keep reading to discover the key steps that you will need to take.
Ensure Your Safety
The most important thing to do after suffering an injury at work is to ensure your safety. You should let your supervisor or employer know about the injury and call 911 or go to an emergency room if the injury is serious. Keep in mind that some injuries do not present themselves until later on, so it is a good idea to get checked over, even if you do not think that the injury is that serious.
Report The Incident
Every incident in the workplace needs to be documented, so you need to notify your employer of the injury once you have sought out medical care. There will then be a protocol that you will need to follow, which is likely to involve filling out various forms and creating an accurate timeline of exactly what transpired.
Gather Evidence
Leading on from this, you should also try to gather as much evidence as you can after the incident. It can be easy to forget exactly what transpired, especially in an accident or if it is a serious injury, but it is important to determine what happened. Fortunately, there is a lot of helpful evidence that you can gather that will help you to create a timeline and, crucially, determine who is liable. Evidence that you should collect includes:
CCTV footage
Witness contact information
Photos of the accident site
Photos of injuries
Photos of property damage
A written account of how you remember the incident unfolding
Take The Advice Of A Medical Professional
As with any kind of injury, you should always listen to the advice of a medical professional. They will be able to tell you how you should treat the injury, what you should avoid doing, and if you need to take some time off of work. Often, people try to go back to work while injured, but this could aggravate the injury and put you on the sidelines for longer. In some cases, you may need to take a prolonged period of time off work, or your life could be forever changed by the injury, and this can be hard to hear.
Speak To A Lawyer
Following on from this, you should also speak to a lawyer to see if you have a case for a workers' compensation claim. If you suffer an injury that was not your fault, you could be entitled to compensation. These claims are always worthwhile if you were not at fault because they can cover the damages, which can include current and future medical bills, current and future loss of wages, and any other financial costs that you have incurred as a result of the accident. As you might imagine, these cases are often complex, which is why you should find a board-certified specialist in workers' compensation law. They will be able to fight on your behalf to seek the best outcome, which will then allow you to focus on your recovery.
Make Sure That Lessons Are Learned
Most injuries in the workplace are avoidable, which is why it is so important that lessons are learned from the incident. You need to report the injury and make sure that positive changes are made so that the same thing does not happen to a co-worker. This will help to create a safer work environment for everyone and prevent anyone from having the same experience that you had.
These are the main steps that you will need to take if you ever suffer an injury at work. Hopefully, this will not be an experience that you have, but you need to know what steps to take both in terms of safety but also for protecting your legal rights. Often, these injuries are the fault of the employer, and you will want to make sure that you defend your rights in these situations.