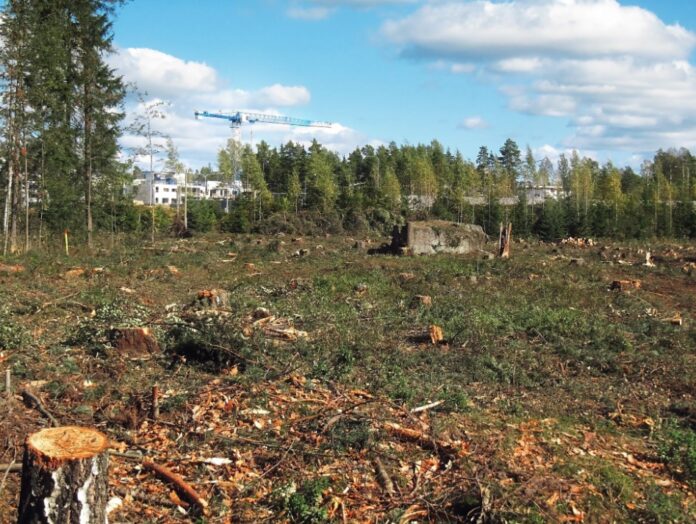 Are you ready to build the home of your dreams? Do you need property clearing before you can get started with the construction process? If this is your first home construction project, then it's only natural to have a lot of questions.
Land clearing is one of the most essential steps before you can build on a property. This step needs to be done the right way to protect your long-term investment. Not sure how to begin? Don't worry; we've got you covered!
Let's explore everything you should keep in mind as you prepare to start building your dream home. Let's get into it!
Know Your Local Laws and Zoning Ordinances
It is crucial to understand all local laws and regulations, such as map information and zoning ordinances. Knowing these will help you plan your project accordingly and prevent costly delays or fines.
Additionally, zoning ordinances often contain restrictions on land clearing activities, such as what types and sizes of trees can be removed. It can also address erosion, water runoff, or water quality control during and after land clearing.
Lastly, local laws may vary on the location and country, so be sure to consult local authorities before carrying out any action.
Choose the Right Equipment
If you're working with a small space, you'll need to use a combination of hand tools, chainsaws, and brush cutters. For manicured landscapes, you'll need specialized equipment like a hedge trimmer and string trimmer.
As for larger spaces, you'll need heavy-duty tools such as bulldozers and excavators with rakes and buckets. Make sure to also choose the right chainsaw and sharp chains if needed.
Finally, ensure each piece of equipment is in optimal condition and wear the right safety gear when using machinery.
Remove Large Trees and Rocks
Before starting the process of land clearing, large trees and rocks should be removed. This includes eliminating any stumps and roots that may have been left behind.
Additionally, trees and rocks should be marked with spray paint so the area can be easily identified. Rocks should be broken down into smaller pieces before they are moved to the designated debris dump.
Remember to check with a land clearing service to make sure any buried lines and utilities are avoided. Following these tips will help ensure the clearing process is done safely and efficiently.
Removing Brush Properly
When considering land clearing, brush removal is often a necessary step. Depending on the property and its purpose, the desired level of vegetation removal will change, so it is important to be aware of your needs.
If the land is large, consider hiring an experienced crew. Make sure they have the necessary tools to clear away brush according to your specifications.
Following these tips will help minimize stress and maximize efficiency when it comes to clearing property.
Basic Land Clearing Tips for Homeowners
It is important for all property owners to carefully assess their options. Professional land clearing services are a great way to ensure the job is done right. With these essential tips, you can choose the right service provider and ensure the safety of your land.
So what are you waiting for? Contact a professional today to learn if this is the right option for you.
Did you find this article helpful? Check out the rest of our blog now!