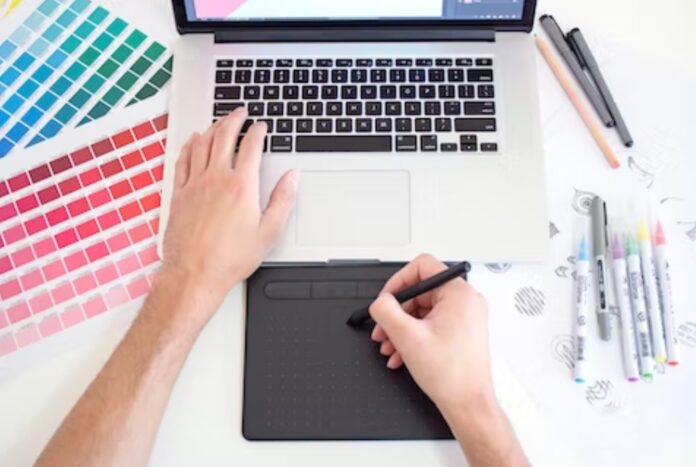 Graphic design is a hugely competitive industry. With more and more people seeking jobs in the field and artificial intelligence making it more difficult for real graphic designers to find work, it's more important than ever to find a way to stand out from the crowd. Clients need to want your unique skills for their projects, or else they will choose alternative methods of meeting their design goals. Here is how you can help your graphic design business capture and keep your target market's attention.

Offer a Unique Perspective
While clients don't always seek a designer for their personal opinion, it is important that your work is different enough from similar businesses in your competition pool that the preference of the audience can play a role in the final decision. For example, if you offered similar styles of design as your competitor but for a higher cost, the client will choose the more affordable option since there isn't enough of a difference in style to warrant going with their visual preference.

Be bold and trust
your design vision
to attract an audience.
Use the Highest Quality Equipment
Since more and more people are breaking into the graphic design industry, it is becoming increasingly sensible to find multiple methods of setting yourself apart from the crowd. Expensive technology isn't going to automatically improve your designs, but better devices can make your job easier and save you time. While you might want to invest in a large format printer or a high-resolution computer screen, you don't necessarily have to spend a lot of money to find quality equipment. Think about what makes sense for your business at its current stage and where you want to take it in the future. This should help you choose equipment that will guide you and your business toward success.
Build a Reliable Reputation
Like many other types of business, a graphic design company is nothing without a good reputation. Word of mouth is highly important to the ongoing success of a design agency since clients are happy to share their experiences with you with others in their field. Always be professional, clear, and reliable so that every client is satisfied with your service. Otherwise, you may put your reputation on the line.
Deliver Consistent Results
Being able to consistently deliver high-quality work to a deadline is essential if you want clients to respect your business. If you fail to send assets when you agreed to, or if it takes too long for you to understand the brief, you will lose clients. Be upfront from the beginning about your capacity and timescale so that clients feel secure in their choice of designer. Only accept as much work as you know you can realistically complete on time.
It isn't easy sustaining a consistent career as a freelance graphic designer or the owner of a graphic design business, especially in this day and age. However, by using the above advice, you can attract quality clients and find success in the industry.