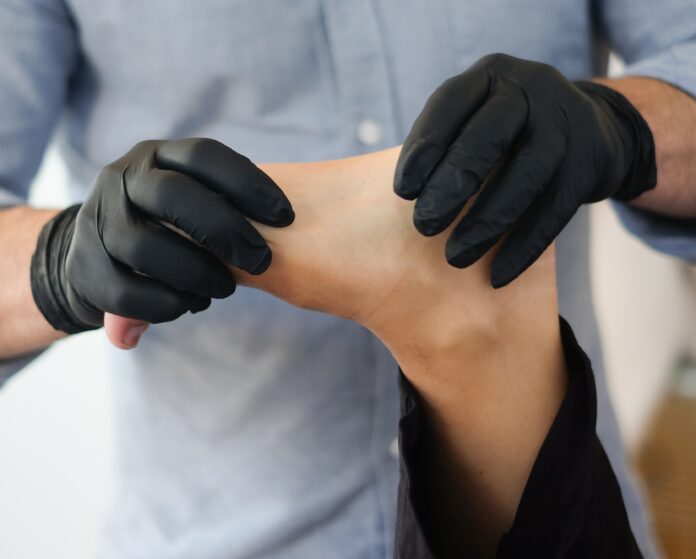 Physical Therapists are in a great position to help people prevent, control, and treat disease. As such, their clinical competencies should include the prevention and management of smoking-related disorders, basic nutritional assessment, recommendations for physical activity, and recommendations for stress reduction. In addition, the practice of physical therapy should integrate wearable technology.
Physiotherapy is a Preventative Course of Action
In the 21st Century, physiotherapy has played an essential role in health care. According to the Chartered Society of Physiotherapy, the profession promotes health and well-being and has a Code of Practice. As a result, public health has become a key priority in the UK, and physiotherapists play a crucial role in improving health.
The role of physiotherapists in health care is not limited to patient care in the clinic but includes advocacy, teaching, research, and helping to develop health policies. As our population ages, the prevalence of chronic conditions increases. Public services have to deal with the cost of treating this growing population. Meanwhile, technology is affecting how healthcare is provided globally. Several businesses are reimagining care for people with chronic pain and musculoskeletal (MSK) medical disorders. Opioid addiction is a significant public health issue because these illnesses are frequently treated with them. Entrepreneurs are developing alternatives to the generic status quo while an estimated 50 million Americans experience chronic pain. MSK and physical therapy startups work that may lead to exponential change.
In addition to physical health, physiotherapists also help with psychosomatic disorders. These illnesses can cause significant physical problems and accompany emotional roller coasters. The physiotherapist helps patients overcome these conditions to return to work and minimize the adverse effects of long sickness absence.
It Pays Well
One of the fastest-growing occupations in the early 21st Century is physical therapy (PT). The number of people requiring physical therapy services is rising, and the baby boomers entering retirement are increasing the demand for this service. According to the Bureau of Labor Statistics (BLS), the number of PT jobs is projected to increase by 21 percent between 2020 and 2030. This is above-average growth for all professions. As a doctoral-level PT, you'll be perfectly positioned to capitalize on the growing need for therapists.
In addition to treating patients, PTs are responsible for improving public health and promoting the profession. As a result, the 21st-century physical therapist must have various skills and be able to work in culturally diverse settings. This includes leading health promotion efforts and addressing many chronic and lifestyle disorders. They should also be able to significantly impact global health through public health policy and one-on-one care.
Physical therapists work in hospitals, clinics, nursing homes, and private practice. The job description of a physical therapist varies across countries, but it typically involves working with patients with physical injuries or illnesses. Depending on the specialty, therapists can work with athletes in different capacities. Some physical therapists even choose to open their practice.
It Offers New Opportunities
New technologies and advances are transforming the practice of physical therapy, presenting a wealth of opportunities for physical therapists. These innovations include bionics and robotics to enhance diagnostic accuracy, improve clinic efficiency, and reach a broader population of patients. These advancements also help improve patient engagement and HEP compliance, leading to improved outcomes.
Students who wish to pursue advanced degrees in physical therapy may seek a Ph.D. in rehabilitation science. Another option is a three-year Doctor of Physical Therapy (DPT). This degree is practice-oriented, and students may also choose a joint DPT/MBA or DPT/MSHSA program.
The use of video game technology in physical therapy has extended to virtual reality (VR). This technology offers patients an interactive, immersive experience that improves balance, coordination, and mobility. It also allows physical therapists to develop new strategies and applications in diagnosing and treating musculoskeletal disorders.
It Integrates Wearable Technology
Wearable technology can help patients with physical disabilities, from chronic pain to vision loss. It can also detect problems in real-time. New technologies, such as augmented reality glasses that project images onto a smartphone or a monitor for glucose levels, can help healthcare providers detect problems and monitor their progress. Similarly, smart contact lenses can help optometrists see eye conditions earlier. Wearable technology can also be used in wound management and wound healing.
Advanced wearable technology has already revolutionized the healthcare system, reducing the burden on hospitals while providing accurate and timely information. Many types of wearable technology are available, including textile and tattoo-based devices. These new technologies are also used in other academic fields, including medicine, kinesiology, and applied health sciences.
Wearable technology can also be used in the classroom to support students with disabilities. The use of wearable devices in education has many benefits, including the potential to reduce the stigma associated with disabilities. Wearable devices, such as wristbands, can help provide feedback on physiological responses, such as heart rate and electrodermal activity (EEG).