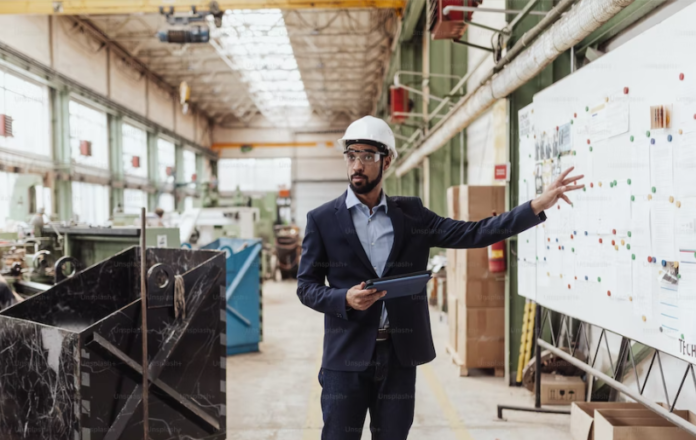 SAP ERP is the world's leading enterprise resource planning software. It streamlines the processes of manufacturing, procurement, sales, service, human resource and finance. It also supports global business operations. It is also known for its easy visualization of critical workflows and data.
High Customizability
The high customizability of SAP ERP is an important feature that allows businesses to adapt their data processing system as they grow and expand. It also allows companies to streamline operations and minimize costs by automating processes.
In contrast, many other ERP solutions lack this ability. It can make them expensive to implement, so that companies may miss out on many potential cost savings.
There are several ways to customize SAP as an ERP system without disrupting the core code. These include extending the software, refactoring, and rebuilding the application.
Extending your ERP can include adding new capabilities, user journeys, or business processes. However, this can be a complex and time-consuming process.
Using a low-code development platform tightly linked to the core application capabilities helps reduce risk by lowering the complexity of extending your SAP ERP. This approach lets you add new capabilities or create user journeys quickly and efficiently without changing the underlying SAP code.
Refactoring can include creating a new programming interface, such as the SAP Business One Data Interface API (DI-API). It lets users make real-time links between the SAP Business One application and external systems or databases.
Eliminates Information Risk
SAP ERP is a business management software integrating different modules and features to streamline a company's internal processes. Companies across various industries can use it, and it is a flexible solution that allows for customization per each organization's needs.
A recent survey from IDC reveals that ERP systems are under increasing attack by nation-states, with financial data and PII being the most popular types of compromised information. According to IDC's research, Sixty-four percent of organizations surveyed had reported an ERP breach in the past 24 months.
These attacks are often triggered by known vulnerabilities, misconfiguration, and default configurations that organizations have not patched or changed. As such, it is vital to take basic hygiene steps to protect the integrity of ERP systems.
It includes understanding the application, its primary usage and processes, and the critical information assets that it manages. It helps to understand the potential threats the ERP system may be subjected to and gives security teams a clear understanding of their threat landscape to develop a more effective security strategy.
To ensure that the ERP systems are secure, it is also vital to ensure that audits are carried out correctly. Failing an audit can result in a wide range of negative impacts on the company financially and operationally. It means that organizations must proactively protect their SAP systems and ensure that audits are carried out on time and with minimal disruption to the business.
Instantaneous Reports
SAP ERP offers a range of tools to help businesses streamline critical financial and customer management processes. These include accounting, fixed asset management, banking and reconciliation features, sales and customer management, and reporting and analysis.
The demand for a single report that offers SAP users everything they need to make choices fast and effectively is among their biggest pain concerns. It is because a vast amount of data is stored in multiple SAP modules. To extract it and present it in a meaningful way requires extensive IT knowledge and skills.
The resulting reports often require extensive preparation and are difficult for non-technical people to understand and interpret. This wastes time and effort, mainly when the end user needs more IT resources.
To address this challenge, SAP introduced a suite of solutions that provide flexibility regarding reporting and analysis.
Another key benefit of these reporting solutions is their ability to deliver real-time links to the underlying data, eliminating the need for spreadsheets and Excel files. It makes analyzing and reporting far more accurate and efficient.
Whether you need an instantaneous, standard, or custom report, SAP ERP offers the tools to meet your needs. The software also includes a variety of dashboards and visualizations to provide quick, on-screen, and graphical presentations of your data.
Integration
The integration capabilities of SAP ERP help you connect your organization to different systems and applications. They enable you to manage business processes and information in a way that streamlines your business and enables you to achieve higher revenues.
The system enables you to work across multiple departments and divisions, coordinating your business operations in one place. It also provides you with the ability to visualize essential workflows and data.
This capability lets you easily track various workflows and analyze costs, freeing up your employees' time for other essential tasks. It is also helpful for detecting bottlenecks and other hindrances.
Moreover, SAP ERP supports globalization, so your employees can work in different locations across the globe. It enables currency conversion, making it an excellent option for multinational firms.
Another benefit of SAP ERP is its high customizability. It makes it easier for companies to customize their solutions and create unique interfaces for their specific needs. However, this increased complexity can make projects more expensive and difficult to manage.