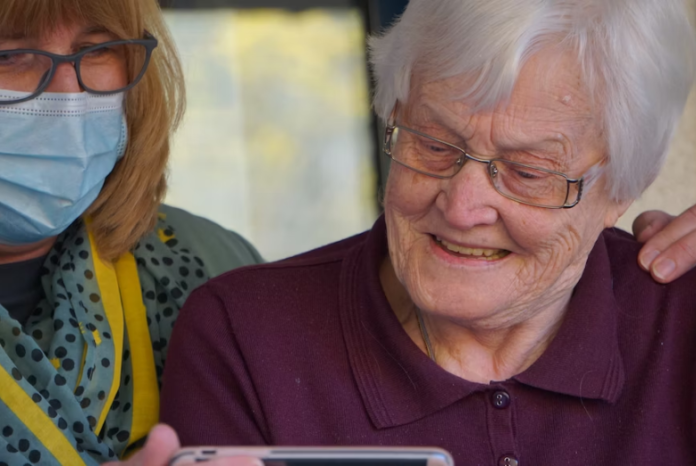 Home care services come with several benefits that should be considered. The most obvious benefit is that they let older adults remain in their homes. As a result, they are less likely to experience elder abuse and neglect while residing in a facility.
Caregivers also offer much-needed companionship. They spend time with their loved ones reminiscing, playing games and offering socialization to help reduce feelings of isolation.
It Keeps Your Loved One in Their Home
In home care services can keep your loved one in their home, which is often the best option. It will allow them to remain in familiar surroundings and avoid the stress of moving to a new living arrangement.
Unlike nursing homes and assisted living facilities, in-home caregivers offer one-on-one attention. This is important in keeping your loved ones happy, healthy, and engaged.
If you're unsure when to seek home care for your elderly loved one, ask friends and family members about their experience. They may recommend a home health care provider that meets your needs. In addition, you can also find online reviews and testimonials.
It Keeps You Involved
Many families struggle to determine the best care option for their elderly loved ones. This is particularly true if they are apprehensive about moving into an assisted living or nursing home.
Seniors who require assistance but don't want to leave their homes have many options, including in-home care services. These professionals provide the care your loved one needs to remain safe and healthy in their home while also providing companionship.
Finding a local agency is easier than you think. You can use Medicare's home health compare tool to search for agencies in your area. You can also use a registry or hire directly, but be sure to interview applicants and make clear the job duties they'll be responsible for.
It Helps You Avoid Mistakes
A home care provider, instead of an institution, will only pay attention to your loved one and their requirements. This creates a custom experience that can address specific needs quickly and effectively.
Medication mistakes are common for seniors and can lead to serious health concerns like missed pills, overdoses, or harmful mixing of medications. A professional caregiver can help your senior avoid these mistakes through medication reminders and scheduling.
Caregivers can assist your senior with daily personal care tasks such as bathing and grooming. They can also run errands, attend social events, and offer companionship. This helps reduce feelings of loneliness and isolation that many seniors suffer from.
It Keeps Your Loved One Safe
In-home care services also provide personalized attention. A good caregiver will get to know your elderly loved one personally to learn what they need. They can also assess their living conditions and recommend any changes to keep them safe.
When you hire a home care agency, they handle the screening of all staff members and supervise them. This can take a lot of stress off your shoulders. Knowing that your loved one receives quality care from a professional can also provide peace of mind. A reliable agency will conduct criminal background checks on all its staff.
It Helps Your Loved One Maintain Their Independence
Home care provides daily, one-on-one attention. Caregivers help seniors with everything from bathing to taking medications, removing tripping hazards in the home, and even setting up a personal emergency response system to alert family members when someone needs assistance.
If your loved one has trouble living alone, it's time to look into home care services. These can be an excellent alternative to senior communities and help your loved one stay independent longer. This helps maintain their dignity and quality of life. It also keeps them connected to their friends and family. Often, they can't even imagine moving to a care facility.
It Helps You Stay Connected
Having a caregiver who can provide consistent companionship is important for aging seniors. It helps to avoid feelings of isolation that can hurt their health. Caregivers can help keep them engaged in social activities like reading, games and movies and accompany them on errands.
In-home care services are becoming an increasingly popular alternative to nursing home or assisted living facility care. It provides personalized care in the comfort of your loved one's own home, which can promote a faster and more successful recovery. It also helps them to maintain their independence and dignity, preserving the quality of their lives.