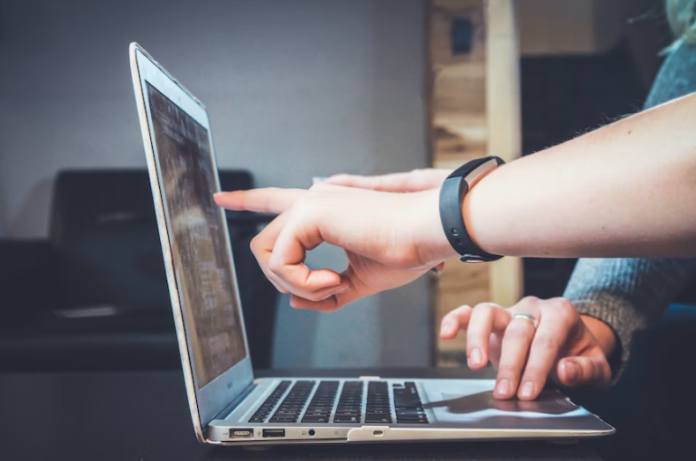 Are you thinking about starting an eCommerce business? It's a great time to get started! SkyQuest forecasts that the e-commerce industry is predicted to increase at a compound annual growth rate of 26.55%, and reach an estimated valuation of $58.74 trillion by 2028. That's a lot of potential customers! But where do you start?
Don't worry, we're here to help. In this blog post, we'll give you everything you need to know to get your eCommerce business up and running in 2023. We'll cover topics like choosing the right platform, building your website, and marketing your products. By the end of this post, you'll be ready to start selling online!
What is an E-commerce Business?
An e-commerce business is an exciting way to reach customers, expand operations and even diversify income streams. The concept of e-commerce businesses has been around for decades, but with advances in technology, it has become much easier to set up and takes a fraction of the time to get off the ground. E-commerce businesses use online platforms such as a website or social media channels to showcase and sell their products or services digitally. Different from a traditional brick-and-mortar business model where you rely mostly on local foot traffic, e-commerce stores actively target remote customers worldwide who can find your store quickly through search engines or word-of-mouth referrals. Therefore, if you are looking for ways to increase revenue for your business, starting an e-commerce store could be a great solution.
How to start an E-commerce Business?
Starting an e-commerce business can seem intimidating but with the right resources and guidelines, it can be an exciting journey that allows you to launch a successful business that you are proud of.
Identify your product mix and develop a comprehensive understanding of what you plan to sell.
Check for domain availability
Create your brand image before launching the platform where customers will purchase from.
Research payment gateways such as PayPal, Stripe, or Apple Pay and select a reliable partner to keep customer data secure.
Find good quality images and content that would represent your store well – include information such as product descriptions and reviews too.
Create social media profiles where people can follow your shop's updates and find out when new products have been added.
With these simple steps in place, you're ready to start selling online!
E-commerce Fulfillment: Tracking, Shipping & Returns
The rise of e-commerce has opened up a world of opportunities for businesses, both large and small. However, many have realized that managing warehouse inventory, tracking orders in real-time, shipping products efficiently and accurately, and dealing with customer returns can be a daunting task. This is precisely why investing in an efficient warehouse management system (WMS) is essential for supporting growth and success. A good WMS software solution helps ensure that all of your fulfillment processes are streamlined and organized – from the moment an order is placed to when it's returned by the customer – so that you can deliver an exceptional shopping experience without missing a beat. With the right warehouse solutions in place, e-commerce businesses will find themselves with more successful operations and happy customers!
Track Business Performance with Analytics
If you want to keep track of your business performance, analytics is the way to go. Analytics can provide insight and analysis into conversion funnels and customer journeys; businesses can use this information to understand where their customers enter, pass through, and come out of the conversion process. With such detailed knowledge of how leads turn into conversions, businesses can more accurately measure their success over time, optimize their strategies for better outcomes, and reduce costs by targeting more efficiently. Overall, using analytics allows businesses to gain valuable insights into customer behavior that would otherwise remain unseen.
Reviews and Promotion of your Online Store
Promoting your online store is an important part of running a successful business. Reviews are a key part of that promotion, since they give customers an insight into the quality and reliability of what you're offering. Encouraging customers to provide honest feedback about their experience not only keeps them informed but also helps you build trust within your customer base. Positive reviews on platforms like Google, Yelp, and other review sites can help your store become more visible online and draw in more potential customers. Don't forget to show appreciation for all reviews—whether positive or negative—by responding with thoughtful, personalized responses. Doing so creates a great conversation between you and your customers that can lead to more sales down the line.
Hire a Digital Marketing Agency
Investing in a digital marketing agency is a smart decision for any business that wants to remain competitive. Understanding user experience and optimizing it through testing can help you to stay ahead of your competitors, increase conversions and attract customers.
With an in-depth analysis of customer data, you can forgo lengthy trial-and-error processes. The team of experts at this kind of digital marketing agency has the knowledge, experience, and tools to provide you with effective strategies tailored to your individual goals—all within a reasonable timeline. To guarantee a thriving e-shop here is an imperative list of must-have services for you to consider:
UX/UI and A/B Testing
SEO and Content Strategy
Payment Methods
Web Hosting
Data Analytics
Security Measures
In addition, they constantly monitor the progress of their work and measure its effectiveness so that you gain maximum value from every marketing dollar spent.
If you're about to transition your business online, the journey may seem intimidating. However, we hope this article has given you a better understanding of what an e-commerce business is and how to start one. Just remember these key points: figure out which products you want to sell, set up your store with a strong focus on UX/UI, make sure your fulfillment process is smooth and efficient, use data from analytics to track your performance, encourage customers to leave reviews, and consider working with a digital marketing agency that can help promote your store. With careful planning and execution, you can have a successful e-commerce business up and running in no time.