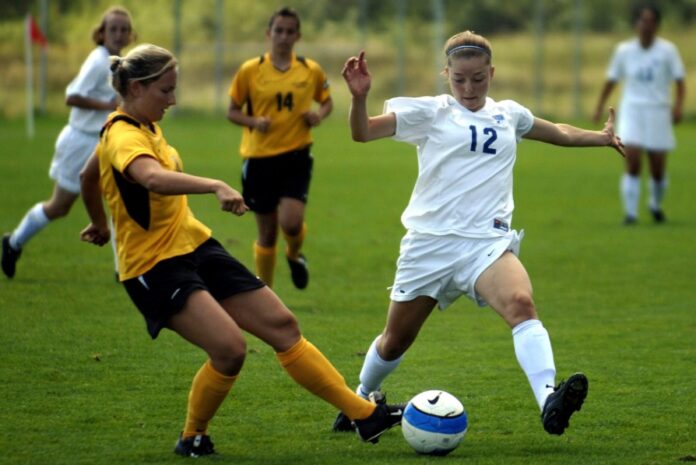 Did you know that soccer is the most popular team sport in the world?
Around 3 billion people worldwide engage in soccer. From children playing on the playground to competitive adult leagues, soccer runs the gamut of age and competitive nature.
If you would like to be a part of this global phenomenon, then you'll soon attend soccer games. However, you might not know the proper etiquette for such an event. So here is a complete soccer game etiquette guide that will teach you how to be a better fan when attending a soccer game.
Study the Terms, Key Players, and Rules
Before watching a game, it is important to study the terms, key players, and rules. Soccer consists of two teams of eleven players each. To succeed, each team must outwit the other by playing a strategic game.
The key players to look out for include the forwards, midfielders, defenders, and goalkeepers. Offsides, free kicks, throw-ins, and corner kicks are some of the terms to be familiar with when playing the game.
Furthermore, learning the basic rules of the game will enable you to better understand and appreciate the match being played. For example, you need to learn what it means when the referee raises a red or yellow card.
Research Soccer Stadiums Before Going
You need to research soccer stadiums. This will help one know the size, type of turf, and what drinks and snacks are allowed inside. Knowing these details will help ensure one has the supplies necessary for the game.
Additionally, research can give you an idea of what amenities are available. For example, does the stadium have comfy seating options? How many bathrooms does the stadium have?
It is also important to research what parking and transportation options are available. Knowing this information ahead of time can help avoid any surprises or unwanted stress on game day.
Choose Your Seats Wisely
Look at the seating chart and what quality view you will get before buying soccer tickets. Consider the advantages and disadvantages of being close up to the action or further away. You may have trouble seeing the whole game, but the atmosphere closer to the field is electric.
Some seats may be cheaper, but make sure you still have a good view. Research where people with similar interests to you like to sit so that you're enjoying yourself with people who are cheering the same way you are.
Cheer On Your Team With Team Gear
To get into the game, it's helpful to obtain team apparel so you can show your team that you support them. Team apparel can come in the form of national team scarves, hats, t-shirts, and more. If your team offers special items, such as water bottles or special shirts, these are also good ideas to bring with you to the game.
Not only will wearing the official team gear show your level of commitment to the team, but it will also allow you to join in on the team spirit. It will have a great effect on uniting you with other fans of your team.
If you're not sure where to find soccer game clothing, most online retailers have a variety of gear. Stores near the stadium likely offer an array of team items during games as well.
Food, Drinks, and Snacks to Enjoy During the Match
Soccer games have something for everyone, including food and drinks. When attending a game for the first time, it is important to come prepared by bringing snacks, food, and drinks to enjoy during the match. You should also bring small finger foods such as chips, crackers, cookies, and popcorn if you can.
If you're of legal drinking age, opt for beer, hard seltzers, and other beverages. Consider bringing some bottled water with you as well to stay hydrated. But if you're looking for more, there are usually concession stands serving hot dogs, burgers, nachos, and other classic stadium fares.
Don't forget to bring cash, as many stadiums do not accept credit cards at the concession stands. To keep costs down, it may be a good idea to bring a few items from home. Remember to bring plastic cups, napkins, and other necessary supplies.
Immerse in the Game to Spot Plays and Strategies
To do this, it helps to watch and listen to the atmosphere, coaches on the sidelines, and conversations between players. You should also invest in a soccer matchday program to familiarize yourself with teams' lineups. Being able to spot certain strategies can help to understand and appreciate the art of soccer.
Moreover, you should learn to watch the midfielders, strikers, and defenders as well as note their body language. Observe their movement throughout the game to spot potential attacking and defending patterns. An interesting strategy you can watch out for is whether or not a team is utilizing overlapping runs to overpower the opposition.
Watching the behaviors and interactions between players can help you anticipate the plays they are about to make. If a player is positioned in a way that suggests they're about to kick or move the ball in one direction, you'll be one step ahead of the audience.
Talk to Your Fellow Fans and Build Relationships
Talking to your fellow football fans at the game can be an incredibly rewarding activity. You could join a conversation before the game starts or start talking to someone with a similar shirt to you. If you're shy, you can simply greet a few people with a wave and a smile.
When talking to those around you, don't be afraid to ask questions and show a genuine interest in the game. Ask about how your fellow fans are feeling.
You could even learn some tips from more experienced fans and gain a better understanding of etiquette as you go along. Not only will it help you make a few friends, but it's also a great way to show your enthusiasm for the sport.
Follow This Guide When You Are Attending a Soccer Game
Attending a soccer game for the first time doesn't have to be daunting. With the right preparation and knowledge, you can have an enjoyable game experience.
So why not invite family and friends and enjoy a thrilling night of soccer? Get started now and join the soccer fever!
For more articles like this, check out the rest of our site now.