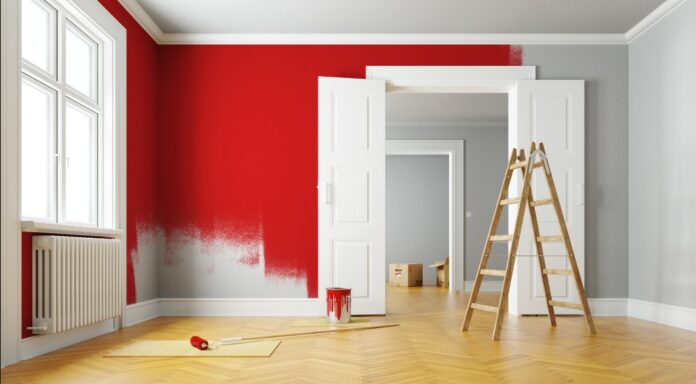 Renovating a house can be an exciting project, but it can also be overwhelming and daunting. Do you need help figuring out where to start?
With so many things to consider, it's essential to have a plan and follow some critical steps. These will help ensure the renovation is successful!
This article will outline the steps needed when renovating a house.
Set Your Budget
Before starting any renovation project, setting your budget is crucial. Your budget will determine the scope of your project and the materials you can use.
Be realistic about your budget for your home improvements. Have a practical understanding of what you can afford for your renovation ideas. Consider the cost of materials and labor. Also, remember to take note of unexpected expenses that may arise. It's always a good idea to set aside some contingency funds in case of unforeseen issues.
Your budget will help determine the scope of your home improvement project. It will also help you understand whether you can hire a contractor. Setting a budget ensures that your home improvement stays on track and doesn't become a financial burden.
Determine Your Needs and Wants
Assess your renovation goals and determine your needs and wants. Take the time to consider which areas of the house you want to renovate. What specific features do you want to add or improve upon?
It could be anything from updating the kitchen, adding a bathroom, or creating a more open floor plan. Create a detailed list of all the changes you want to make. Then prioritize based on your budget and needs.
This step will help you stay focused on your renovation goals. It ensures that the outcome meets your expectations. You can then create a cohesive design plan that will enhance the value and functionality of your home.
Demolition and Construction
Demolition and construction involve tearing down existing structures and rebuilding new ones. These stages can be messy and disruptive. It would be best to manage them to minimize the impact on your living environment.
Your contractor will oversee the demolition and construction. They will ensure that all work is done safely and to code. Once the construction is complete, have the site cleaned up. Post-construction cleaning involves removing all debris, dust, and other materials from the site. That includes hazardous materials used during the renovation process.
Cleaning up after a renovation is a significant task. It requires specialized skills and equipment. It's always best to hire professional post-construction cleaning services.
You can also look for services like lwsdumpsters.com, for example. They are professionals with the necessary training, expertise, and equipment to remove all debris and dust. They will ensure that your home is free of hazardous materials and safety.
Renovating a House With Proper Planning and Execution
Renovating a house can be overwhelming, but following these critical steps can help make the process smoother and less stressful. It's essential to set a realistic budget and prioritize your needs and wants to ensure you get the most out of your renovation.
Follow these tips and pay attention to the finishing touches of your home's renovation. They are key to making your house feel like a home!
Was this article helpful? Check our blog to stay up-to-date with our latest content.