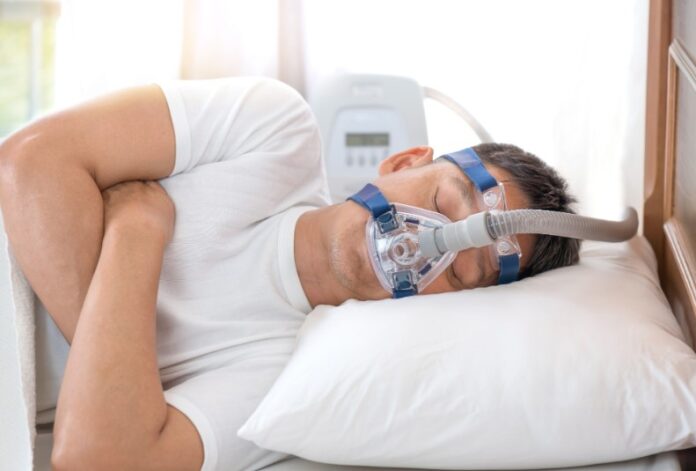 Starting an accounting firm can be rewarding. It can also be a lucrative venture for those passionate about numbers! However, running a successful accounting firm requires more than a passion.
It requires careful planning, organization, and attention to detail. One important aspect of starting a firm is ensuring you have the right technology. Plus, you'll need IT services to manage your clients' financial needs effectively.
This article will discuss the essential steps of starting an accounting firm. Learn how they can help you build a successful and efficient accounting practice.
Develop a Business Plan
Develop a comprehensive business plan that includes your vision for the business. It should also have your goals. Remember to list down the services you will offer and your target market. Then provide a detailed financial projection.
Your business plan will serve as a roadmap when starting a company. It will help you stay focused and on track as you move forward. The following are the key sections to include in your business plan:
Executive Summary
Company Description
Market Analysis
Service or Product Line
Marketing and Sales
Financial Projections
Management and Organization
Operations
SWOT Analysis
Remember to include a call to action when you have all these key sections for your business plan. It can be used for funding or any other projects moving forward.
Developing a business plan is an important first step in starting any business. It helps clarify your vision and identify potential challenges and opportunities. Start creating a roadmap for success today!
Choose a Business Structure
The next step is to choose a business structure for your accounting firm. The most common systems for accounting firms are sole proprietorship, partnership, limited liability company (LLC), and corporation.
Each structure has advantages and disadvantages. Choose the one that best fits your needs. Here are the following key considerations when starting your accounting firm:
Legal Structure
Certifications and Licenses
Business Registration
Business Name
Location
Staffing
Accounting Software
Marketing Strategy
Financial Management
Client Management
Remember, starting an accounting firm is a complex process. It requires careful planning and attention to detail. These key considerations can set you up for success and achieve your business goals.
Obtain Necessary Licenses and Permits
Before offering accounting services, you must obtain the necessary licenses and permits. The requirements vary depending on your location. Here are the licenses and permits you must obtain:
Business License
Tax Identification Number
State-required Professional License
Develop Your Brand and Marketing Strategy
Your brand should convey your values, services, and expertise. Your marketing strategy should include your target audience and messaging. It should also include the channels you will use to reach potential clients
Consider investing in a professional website and increase your social media presence. Remember that networking opportunities can also help grow your business. Additionally, it is essential to include IT services for accounting firms in your marketing strategy.
It helps manage your clients' financial needs. By leveraging the right technology solutions, you can streamline your operations! You can improve client communication and enhance your overall service offerings.
Set Up Your Accounting System
As an accounting firm, you will manage your client's finances. Setting up an efficient accounting system for your business is essential. This system should include bookkeeping, invoicing, and financial reporting software.
You can also consider hiring an experienced bookkeeper or accountant. They can help you set up and manage your accounting system.
Hire Your Team
As your business grows, you may need to hire additional staff to help you manage your client's needs. Consider hiring experienced accountants, bookkeepers, and administrative staff. They can help provide high-quality services to your clients.
Carefully select and hire the right team members. Look for people who possess the necessary skills, qualifications, and experience in accounting and finance. Building a competent and reliable team will not only enhance your firm's capabilities but also contribute to its overall success.
Build Relationships With Clients
Your clients trust you to manage their finances. Ensure open communication and excellent customer service. Go above and beyond to meet their needs.
Consider offering additional services. You can provide financial planning or tax preparation, for example. These can help your clients achieve their financial goals!
Monitor Your Financial Performance
It is best to monitor your financial performance regularly. Track your revenue and expenses. It can help identify areas where you need to adjust your pricing or services.
The main goal is to maintain profitability. Additionally, it can help you identify opportunities for growth and expansion.
Investing in financial management software is one way to manage your finances. The right software can help you automate tasks. From invoicing and expense tracking to financial reporting.
When tasks are automated, it saves you time and reduces the likelihood of errors. Various options are available on the market. Research and choose the best fit for your needs and budget.
Stay Up-to-Date with Industry Trends
As an accounting firm owner, staying current with industry trends and changes is important. That includes staying current on tax laws, accounting regulations, and new technology in the industry.
Attend industry conferences, webinars, and continuing education courses. They can keep you informed and maintain your expertise.
Seek Professional Advice
Starting an accounting firm can be a complex and challenging process. It may be helpful to seek professional advice. You can find a good business consultant, accountant, or attorney.
These professionals can provide guidance and support. They can help you navigate the complexities of starting an accounting firm.
Build a Strong Reputation
Building a strong reputation by providing high-quality services. Always operate with integrity and professionalism.
It would be best to encourage your clients to leave reviews and referrals. You can also consider participating in industry associations to build your credibility.
Evaluate and Improve Your Services
Meet the evolving needs of your clients. Solicit feedback from your clients. Use their feedback to make improvements to your processes and services. Consider offering new services. You can also expand your service offerings to stay competitive in the industry.
Tips for Starting an Accounting Firm
Starting an accounting firm requires careful planning, dedication, and hard work. You can create a strong foundation for your business using these essential steps. With determination, you can build a thriving accounting firm.
It may be challenging, but the rewards are worth it. Stay focused, committed, and dedicated to providing top-notch services. You'll be on your way to building a successful accounting firm.
Do you now better understand how to start an accounting firm? If so, check out our blog. We have more helpful content available for you.