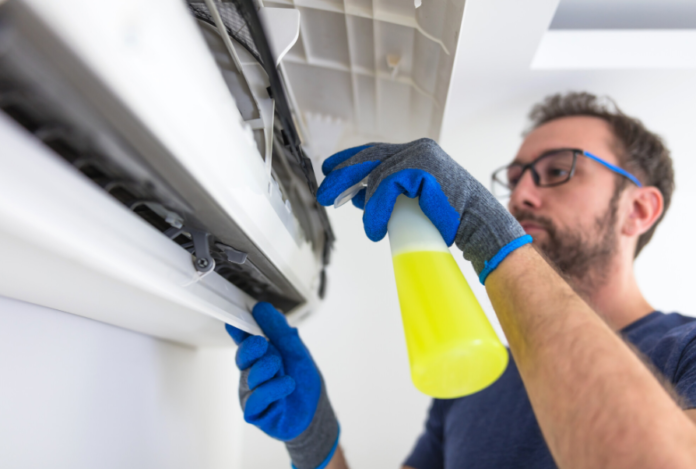 Starting an HVAC business is a challenging prospect. Just knowing how to install and repair HVAC systems isn't enough today.
You must have the marketing strategies, branding expertise, and digital prowess to help you navigate a saturated niche. So, how do you start?
We'll walk you through everything you need to know.
Choosing a Business Name
Before taking the leap, it's important to consider what makes a brand name successful and if the business can live up to its promise. A memorable name should encapsulate the values of the business. The services offered to act as a platform for future branding.
Additionally, conducting a comprehensive name search will help avoid potential conflicts that may arise due to already existing similar business names. Once the ideal name is found, incorporate the business at the state level and register a trademark to ensure its uniqueness and legal protection.
Create a Pricing Strategy
When starting an HVAC business, it's essential to create a pricing strategy that allows owners to maximize profits while still providing excellent service to customers. First, calculate the cost of the services you plan to offer, including parts, labor, housing, and travel.
Establish a fee for each service, taking into account any seasonal or area-specific pricing factors. Factor in fixed costs associated with running a company, like rent, certifications, and insurance. Decide if you will use a flat-rate pricing model or a time & materials model.
Designing a Logo
The logo should be simple, timeless, and easily recognizable. Choose colors wisely, and make sure the logo is aligned with the company's mission. Logos should be meaningful and represent the company's values and message.
Research and consider the competitors' logos to ensure the logo does not bear too close a resemblance to other companies logos. Finally, keep it simple and subtle. Refrain from using too many elements or designs that overpower the logo.
Establish an Online Presence
Your website should be easy to navigate and have quality content that succinctly explains your HVAC services. Creating pages on sites like Facebook, Twitter, and Instagram will enable you to reach potential customers more easily and communicate more effectively with your existing customers.
You can even set up a blog to discuss industry news and tips for HVAC maintenance. Finally, make sure you follow the best SEO practices for your website and social media pages so that your business stands out in search engine results. You can ask help from a professional HVAC marketing company to help you out.
Invest in the Right Equipment
First, you will want to identify the types of jobs you're likely to perform and select the appropriate tools and machines. You will also want to investigate the legal and insurance requirements of the HVAC industry in order to keep your business up-to-date and compliant.
Depending on your chosen niche and the size of your business, you will likely need a truck or van as well as a variety of tools and electrical equipment. Research and advance planning can go a long way toward helping you succeed in the HVAC business.
Learn More About Starting an HVAC Business
Starting an HVAC business requires research and planning. Developing a comprehensive business plan, obtaining financing, and understanding government regulations are necessary steps.
With dedication, drive, and discipline, too, a successful HVAC business can be achieved! If you're looking to make the jump, take action now to put your plan into motion.
Did you find this article helpful? Check out the rest of our blog for more!