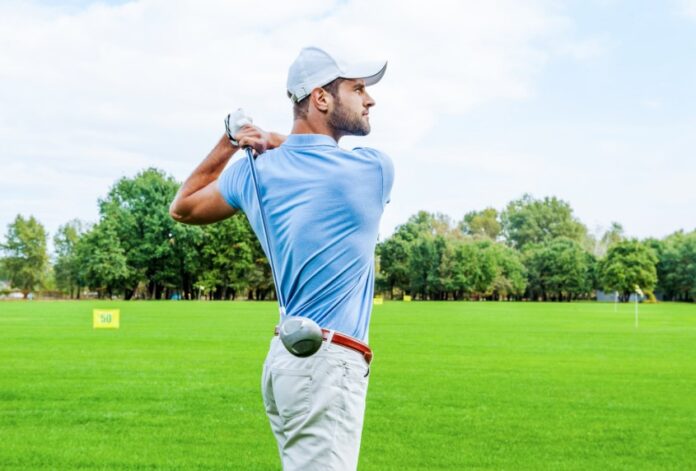 Why should you choose the right polo shirt for your golf game?
Golf is considered one of the few sports where players and spectators should wear appropriate attire. Wearing the proper clothing is a style statement and necessary if you want to play golf at your best.
High-quality golf polos are a must-have if you want to roll out the red carpet since they are even more popular than golf. It may seem flippant to spend on golf clothing, but it will elevate your status from scrub to aspiring champion.
Need help deciding which polos to get? In this guide, we're going to talk about the importance of investing in quality golf polos. Read on to learn more.
The Quality of Golf Polos
Whether a weekend warrior or a professional golfer, you know the importance of having quality golf polos in your wardrobe. Not only do they keep you cool and comfortable on the course, but they also help you look your best.
With so many brands and styles, knowing which ones are worth your hard-earned money can be tricky. Here are a few things to look for when shopping for quality golf polos:
Materials
Golf polos are typically made from knit fabric that can pill and lose shape over time. A quality golf polo will be made from a higher quality fabric that is less likely to pill and will hold its shape better over time.
Features and Functionality
Quality golf polos are made of breathable fabrics that can help regulate your body temperature, while strategic seams and ventilation can help improve your range of motion. Additionally, features like UPF protection and moisture-wicking properties can keep you dry and comfortable in any condition.
Brand
When looking for a golf shirt, it is crucial to find the right brand. Some of the best brands for golf shirts are Nike, Under Armour, and FootJoy. These brands offer various styles and colors of golf shirts so that you can find the perfect shirt for your game.
Design
It's essential to invest in quality golf polos designed with smart fabrics that will wick away sweat and keep you cool and dry all day long. In addition, these shirts will also resist stretching and wrinkling, so you'll always look your best on the course.
The Comfort of Golf Polos
Golf polos are one of the essential pieces of a golfer's wardrobe. Not only do they need to be stylish, but they also need to be comfortable.
Investing in quality golf polos is a must for any serious golfer. Comfort is vital when playing golf.
If a golfer is not comfortable, they will not be able to focus on their game. Quality golf polos are an investment in a golfer's comfort and game.
The Style of Golf Polos
Golf polos are one of the essential pieces of clothing a golfer can invest in. There is a lot of different style of golf polos on the market, but the best ones are always the ones that are made from high-quality materials.
They might cost a bit more but will last longer and perform better. When looking good on the golf course, it is essential to ensure that you are wearing the right clothes.
Golf polos are a great way to show off your style while still looking professional. There are a lot of different companies that make golf polos, so it is crucial to find one that fits your style.
There are also a lot of different colors and patterns to choose from, so you can find something you love.
The Price of Golf Polos
When it comes to price, golf polos can range from a few dollars to hundreds of dollars. However, it is essential to remember that you get what you pay for.
The most expensive golf polos are usually made from the highest quality materials and offer the best fit and style. If you are looking for a golf polo that will last you for many rounds of golf, it is worth investing in a high-quality polo.
The Versatility of Golf Polos
Golf polos are one of the most versatile pieces of clothing that a golfer can own. They can be worn on the course, to the driving range, to the clubhouse, and even to casual social gatherings.
While there are many brands and styles of golf polos available, it is crucial to invest in quality golf polos that will stand up to the rigors of the game and last for many seasons. With a versatile wardrobe of quality golf polos, you will be sure to make a fashion statement on and off the course.
What are you waiting for, shop now for the best 4th of July golf shirts selection and see what a quality pick can do for your game and your wardrobe.
Score a Hole in One With Quality Golf Polos
Golf polos are an essential part of any golfer's wardrobe. They are stylish and functional and can help you make a good impression on the course.
Investing in quality golf polos can help you to avoid feeling self-conscious about your clothing choices and can also help you to stay cool and comfortable during your round. When choosing golf polos, look for ones made from breathable fabrics that fit well.
Pay attention to the details, such as the collar and the buttons, to ensure that the polo looks neat. Most importantly, choose a golf polo that you feel confident in.
If you find this blog post helpful and informative, check out our other posts while you're here!