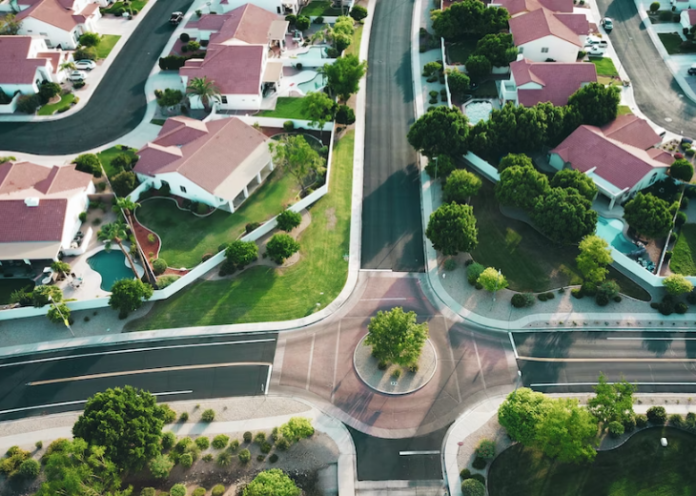 Real estate development, or constructing buildings and spaces for retail, offices, and housing, is critical in shaping tomorrow's urban scene. It's also a significant driver of economic growth and an essential source of jobs.
Mixed-use developments can improve home affordability and walkability between work, schools, and homes. They can also boost local economies through increased tax revenue from building fees, sales taxes, and mortgage and deed transfer taxes.
Sustainable Development
Sustainable housing development is one of the critical areas in which real estate plays an important role. The negative environmental impact of low-density suburban sprawling residential development patterns has become a significant concern, leading to increased automobile dependency, worsening air quality, more lavish sedentary lifestyles, and less vibrant communities. It is also linked to global warming and other ecological issues.
Sustainable development is a process of developing and maintaining an economy and environment simultaneously, with the utmost consideration for immediate and long-term benefits to the planet and its inhabitants. It requires balancing economic growth, social inclusion, and environmental protection, or what some refer to as "profits, planet, and people." It is accomplished through strategies such as energy demand management (EDM) which shifts the focus of economic development from increasing reliance on natural resources to maximizing community self-reliance. It enables communities to reduce their dependence on external energy and food sources.
High-Density Housing
As knowledgeable real estate developers like Your Home Wichita know, a diversified residential neighborhood is crucial to a flourishing urban location. It entails offering a range of housing choices for people with diverse lifestyles and financial levels. It also helps create a pool of potential homebuyers in the future, which increases market value for all residents.
High-density residential development refers to a higher number of dwelling units per acre. It can be accomplished in a wide range of building types. These include group residences, townhouses, and retirement communities.
High-density housing can be found in various locations around the country but is most common in areas with large urban populations. In addition, high-density construction can revitalize underutilized urban areas and reduce poverty in neighborhoods that would otherwise be difficult to support with single-family homes. It can also increase affordability for new residents and help reduce strain on public services and infrastructure.
Economic Development
Real estate includes land, buildings, and the air rights above it. It also has the right to use, control, or profit from it. Real estate is an essential source of economic development, especially in densely populated areas. Real estate growth can result in new jobs, infrastructure improvements, and living standards.
The types of property that real estate developers can build include residential, commercial, and industrial. Residential property includes single-family homes, townhouses, and condominiums. Commercial property has retail stores, office buildings, parking lots, and hotels. The industrial property comprises factories and warehouses for research, production, storage, and distribution. Land includes working farms and ranches as well as vacant land.
Local governments may own surplus land that could be redeveloped to support affordable housing. Cities can identify and prioritize these sites for affordable housing by conducting regular audits of city departments and by incorporating the identification of these properties into their planning process.
Education
Real estate developers are responsible for transforming land into residential communities, industrial complexes, and other commercial structures. These projects can have a significant impact on the neighborhood economy because many of them are situated in densely populated regions.
. In addition to creating jobs, they also provide a source of housing for people in the area and may contribute to education.
Residential improved real estate means tangible property used or intended to be used for one-to-four-family dwellings. It comprises but is not restricted to, houses and apartment complexes, townhomes, condominiums, and cooperative units.
Real estate development is a complex field that requires a lot of patience and knowledge about the local economy. Developers must balance the needs of different groups where gentrification is a hotly debated topic.