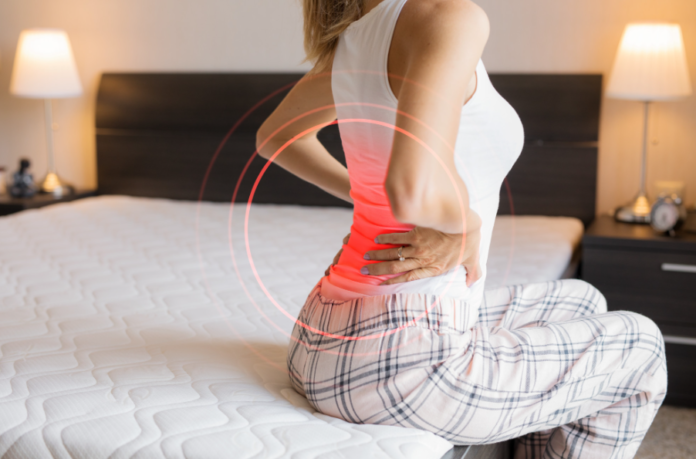 Are you about to purchase a mattress for your home? Are you experiencing back pain and need to ensure that you purchase the right type of mattress?
Healthy bodies require healthy beds, and the choice of your mattress will have a significant impact on your sleeping habits. In fact, you should probably pay more attention to this than the appearance of a bed frame!
If you are unsure where to begin your search, a mattress for back pain begins with these five tips. Read on!
1. Size
When you are in the market for a new mattress to help with back pain, size is an important factor. Depending on how tall you are, it may be best to go for a larger-sized mattress.
A full-size mattress may provide enough space for someone who is under 5ft 5in tall, while a queen mattress may offer more support and space for someone 5 ft-6 ft tall.
Sticking with standard sizes is a safe bet since it's easier to find accompanying bed frames and furniture.
2. Firmness
Mattress firmness is an important factor to consider when looking for reducing back pain. A mattress that is too hard can be uncomfortable and cause joint strain, while a mattress that is too soft can cause your spine to collapse.
It can lead to increasing levels of discomfort. Look for a mattress that offers the right level of support while cushioning and relieving pressure points, including the shoulders and hips.
3. Coils or Foam
When shopping for a mattress to alleviate back pain, one of the most important considerations should be whether to look for a mattress with coils or foam.
Coils may be a better option if someone wants to enhance airflow in the mattress and better conform to their body shape. It offers more support and reduces motion transfer.
Foam is more supportive and better at regulating heat, which can be beneficial for people dealing with back pain who are sensitive to heat.
4. Breathability
Look for a mattress that has temperature regulation properties and breathability. It can wick away sweat and moisture to keep the body cool and comfortable.
A mattress should have material that is safe and breathable, such as wool, silk, or cotton. Further, look for fabrics with open-cell construction that allow air to move through and provide ventilation to keep the surface of the mattress cool.
5. Trial Period and Special Deals
When considering purchasing a mattress for back pain, it's important to look for features such as a trial period and special deals. Trials periods can range from a few days up to several weeks and allow you to sleep on the mattress before committing to a purchase.
This is especially helpful for those looking for relief from back pain, as you can receive immediate feedback on whether the mattress is providing the necessary support for your back.
It's also important to look for special deals that could result in cost savings, like Billy Bobs Beds mattress specials. They often offer discounts or additional benefits if you purchase specific models or make a certain number of purchases.
Choose the Best Mattress for Back Pain Today
It's clear that, when dealing with back pain, finding the right mattress could make a big difference in comfort and support. With this in mind, consider these tips when selecting a mattress.
Don't wait until your sleep posture becomes unmanageable; find the right mattress for back pain today!
Did you find this article helpful? Visit more of our blogs!