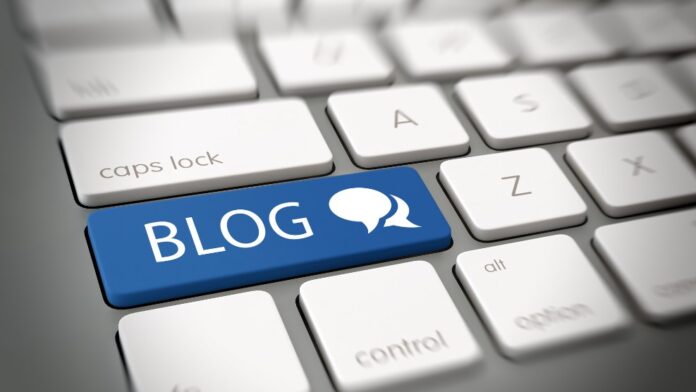 Are you trying to determine whether you should get started with blogging for a business?
You may be asking this question if you are the business owner of a blog that has just started to grow. You may wonder if blogging will be able to work well as a source of marketing within your business.
Blogging can grow your business if done effectively. For this reason, starting a blog can create a lot of new opportunities for your business.
Here are the real benefits of blogging for businesses.
Reach a Wider Audience
Blogging is one of the most popular and effective ways to reach a wider audience with your business. When you blog, you are essentially creating valuable content that your audience can consume.
This content can be in the form of articles, infographics, videos, or even audio recordings. Whatever the format, your goal should be to produce quality content that will engage and educate your audience.
Establish Yourself and Your Business as an Industry Leader
Blogging offers businesses a unique opportunity to establish themselves and their products as industry leaders. By regularly producing high-quality content, businesses can position themselves as experts in their field and attract attention from customers and prospects.
Well-written business blog articles can help to build trust and credibility with potential clients. It can ultimately lead to increased sales. It is also a great way to connect with other professionals in your industry, form strategic alliances, and create valuable partnerships.
Generate Inbound Traffic and Leads
As a business, one of the key benefits of blogging is generating inbound traffic and leads. By creating interesting and shareable content, you can attract readers to your site who may not have heard of your business before.
Once they're on your site, you have the opportunity to convert them into customers or clients. By taking the time to blog, you can reap a host of rewards for your business.
Boost Your Search Engine Optimization (SEO) Efforts
A blog can be a powerful tool to boost your Search Engine Optimization (SEO) efforts. By regularly creating fresh, keyword-rich content, you can attract more visitors to your site and improve your search engine rankings. Blogging can help build links to your site, which can also improve your rankings.
Ultimately, a well-executed blog can help you attract more visitors and be on top of google search engine rankings, both of which can lead to more customers and sales leads for your business.
Grow Your Brand and Your Business
A business blog is a great way to grow your brand. By creating quality content that is relevant to your industry, you can attract new readers and followers who will become familiar with your brand. As you continue to produce quality content, your brand will become more well-known and respected, which can lead to sales leads and new customers, and clients.
From Business to Personal: Enjoying the Top Benefits of Blogging
Blogging can be an extremely beneficial tool for businesses of all sizes. By sharing timely, relevant, and engaging content, businesses can attract new customers and followers while also building trust and credibility with existing ones. In addition, blogging can help businesses boost their SEO and drive traffic to their website. Overall, blogging can be a great way to connect with customers, build brand awareness, and boost your bottom line.
Now that you know the benefits of blogging for businesses, what are you waiting for? Start writing and see the results for yourself!
Did you enjoy this article? Then head to our website to check out more articles like this one.