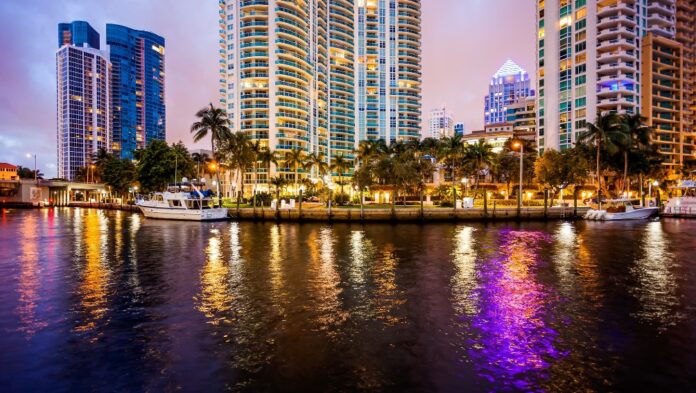 Looking for something fun to do this weekend? Well, Fort Lauderdale is the place for you! Southern Florida's Fort Lauderdale is a city known for its waterways, beaches, and energetic nightlife.
Weekends can be filled with a variety of activities, such as traveling to the beach, taking a boat tour, visiting a museum or gallery, or shopping at one of the many outdoor malls.
If you're thinking of what to do in Fort Lauderdale, read on to know the hippest spots you can go to.
Dine at Las Olas Boulevard
Fort Lauderdale's Las Olas Boulevard is well-known for its trendy restaurants, boutiques, and nightlife. The Boulevard, which runs east to west through the city, is lined with a selection of boutiques, art galleries, and specialty stores.
There are also many restaurants and bars on Las Olas Boulevard that serve a wide range of cuisines and atmospheres. Popular choices include Mediterranean, Italian, and seafood.
The street is a well-liked location for a night out because it has several bars and nightclubs. In addition, Las Olas Boulevard hosts a number of art festivals and events all year long, making it a wonderful destination for culture and entertainment.
Chill at Local Breweries
If you're looking for a local craft brewery, you can find them in Fort Lauderdale. Local breweries in Fort Lauderdale are multiplying and now provide a wide selection of craft beers in a distinctive setting.
The majority of these breweries have various hours and tour schedules and are open seven days a week. It's best to check the brewery's website before going, as some of them demand reservations for tours and sampling.
Visit NSU Art Museum
The NSU Art Museum displays a broad variety of artwork, including works by American and European masters as well as international contemporary artists.
The museum also holds regular temporary exhibitions all throughout the year that showcase the creations of both well-known and up-and-coming artists.
Have a Splash at Fort Lauderdale's Beaches
Along Florida's Atlantic coast, Fort Lauderdale is known for its stunning beaches. It is where people mostly spend their weekend trips.
In Fort Lauderdale, there are lifeguards on duty at every beach, and many of them include facilities including picnic spaces, restrooms, and showers. Additionally, the public is welcome to use the beaches in Fort Lauderdale; there is no admission charge, but parking may be subject to a fee.
Take a Tour of Everglades Holiday Park
In Fort Lauderdale, Florida, there is a well-known tourist attraction called Everglades Holiday Park. Alligator encounters, airboat tours, wildlife displays, and other outdoor recreation are available at this nature park.
The park has a large lake where you can try airboat rides and get up close and personal with alligators, snakes, and other wildlife.
There are daily airboat tours and wildlife displays at Everglades Holiday Park, which is open to the public seven days a week. The cost of admission depends on the activities you'll choose.
The Ultimate Guide to What to Do in Fort Lauderdale
With so many places to go to and activities to do, it's sure that you'll definitely enjoy your weekend as you think of what to do in Fort Lauderdale.
You can spend it with your friends, your family, or even a special someone because, for sure, you'll have so many memories to take home from this trip. Fort Lauderdale has so much to offer, and it can cater to everyone's itinerary. Enjoy your trip!
If you liked this article and want to know more tips, feel free to check our site.