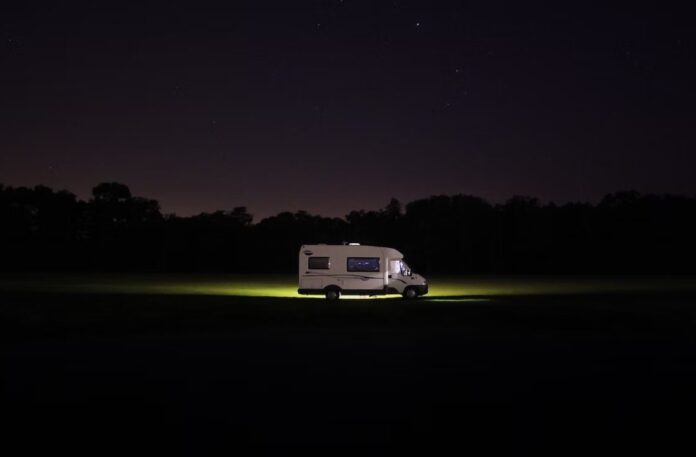 Buying a used motorhome is an important decision, so you should always know what to inspect when inspecting one. The best way to do this is by familiarizing yourself with the vehicle's condition before negotiating with the seller. This will allow you to determine how much you should settle for and get a fair deal that suits your budget and needs.

Benefits of buying a used vehicle
Buying used motorhomes is the best option for people who want to take their family on vacation but are on a tight budget. They are also very convenient vehicles to own because they are spacious and offer great comfort. The vehicle's best features tend to be more affordable since most of the depreciation has happened. Getting quotes on financing from companies like Auto Finance Online is easy.
Before negotiating with the seller, you should carefully inspect every vehicle feature to determine whether it will serve you well.
Here is a list of things you should look for when buying a used campervan.

1) Service History
If the vehicle has a service history, it has been maintained properly. You should check the dates to make sure they were done at the proper intervals. It's a good idea to ask if there is any reason why all the services haven't been done – was it the owner, or was it something that happened at a certain point?

2) Check the Van's Title
Check the title for accidental damage and ensure no outstanding liens on the vehicle.
If the title indicates a lien (such as a mechanic's lien or rental contract), ask about it being paid off or what happened to it. If you find out it is still unpaid, don't buy the vehicle – that could be a major red flag.
3) Check the Vehicle's Facilities
It's not just mechanical or legal issues that you should check on a campervan. You will also need to check the kitchenette, shower/WC, and small appliances to ensure they are in working order.

4) Check the Body Work
Check for any signs like extra holes drilled in the bodywork or crooked body panels, especially on the door and hood of the vehicle. If you find any, it could be the vehicle has needed extensive repair work that isn't being disclosed.
TOP TIP:
You should only view a used van when it is dry. Any raindrops on the bodywork will hide minor scratches and dents.
5) Check the Inside
Check inside for signs of water damage, vibrations, and rattling noises from the steering column. Check out the dashboard's wiring, controls, and even door panels, as they can have signs of wear. Also, check out where it was last washed – look for any signs of water in the carpeting area or on the interior trim panels.
6) Check the Engine
Check the engine over for water leaks and any major signs of wear. The engine should be clean, with no dirt or dust. Check the oil and filter for any possible signs of problems or leaks.
Inspecting a used motorhome is all about being diligent and looking for any signs of possible problems. If you find a few, don't be afraid to walk away. Remember, you would be responsible for any significant issues that arise in the future, so make sure you are getting the best quality motorhome possible.