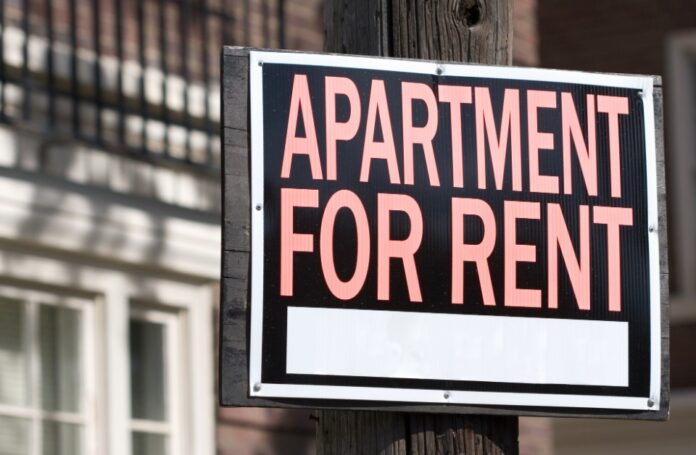 Are you searching for an apartment?
It can be a stressful ordeal to find a good deal on rent and to be sure that the apartment is going to be right for you and your needs. However, once you find the perfect apartment, you'll be glad that you went through all that hassle.
If you're a new graduate or new resident of an area, finding your own space can be motivational and good for your long-term mental health.
Keep reading to learn everything you should know before renting an apartment.
Establishing a Budget
When apartment hunting, establishing a budget should be the first priority. Start by estimating the total amount of money you have to work with each month. This includes your income from all sources, such as wages, government assistance, and investments.
Also, include the money needed for groceries, transportation, health care, and entertainment. Evaluate also the regular expenses you are already responsible for, such as credit card and utility bills.
Seek out apartments within your budget and remain mindful of unexpected rental costs such as deposits and application fees. Be sure to leave some wiggle room in your budget to promote financial stability and avoid overspending.
Researching the Neighborhood
Talk to people living in the area and ensure it is safe. Consider the area's crime rate and look at reviews online.
It is also essential to drive or walk around the neighborhood and ensure it is close to stores, public transportation, and your work. Talk to the existing tenants of the apartment complex and make sure that the rental is well-maintained and clean.
It is also essential to find out the noise level of the neighborhood to make sure that you will get enough sleep and relaxation.
Have Your Documents Ready
Required documents include your IDs, credit score, proof of income, and more. Having these documents readily available allows the landlord to quickly and accurately assess your qualifications. Additionally, you may need to provide a guarantor if you are unable to prove sufficient income.
You will also need a reference from a former landlord to establish your renting history and your character. Gathering these documents before attempting to rent an apartment will make the application process go much smoother. It will demonstrate your preparedness and commitment to the process.
Understanding Apartment Amenities
Different apartments can include various amenities, such as parking, laundry facilities, gyms, and pools. Make sure to ask if the amenities you are looking for are included in the rent.
If you need other amenities such as cable or internet, check for if those are an extra charge.
Working Out Rental Terms
When working out rental terms, there are many important things to consider. First and foremost, you should be aware of fees associated with the lease, such as the security deposit and administrative fees.
You should also be mindful of the legal rights of a lease. Understand how much notice you must give when breaking a lease and any specifics that are laid out in your state's landlord-tenant laws.
Additionally, you should understand the rental payment procedure; be it through automatic drafts or manually remitting payments.
Doing Due Diligence on Potential Landlords
Finding the right landlord can be hard because you have to be sure that they are going to be responsible and attentive. It is always a good idea to check references and reviews from previous tenants. If they have any negative reviews, it is best to avoid them.
Contact local rental agencies and ask about the landlord's experience and history. Ask about what kind of maintenance or repairs they have done in the past and if they have responded to emergencies quickly. Make sure to also look into their qualifications and legal status, such as if they are truly able to rent the property or if they have any violations.
Learn About Renter's Insurance Coverage and What Is Covered
Renters insurance is a crucial step when renting an apartment for the first time. It is a form of insurance policy that provides financial protection for your personal belongings and provides coverage for certain liabilities.
First of all, it is essential to know the limits of coverage that are available. Then, determine what needs to be covered, such as personal items that are contained within that apartment or in the building.
It is also important to consider potential liabilities that could arise from living in the apartment. This includes damage caused by tenants or visitors to the property.
Also, know the deductible and any exclusions from coverage. Understanding the coverage at the outset can be the key to determining if renters insurance is the right step for the individual renting the apartment. See here to find out more about renters insurance.
Preparing for Move-In Day
When renting an apartment for the first time, it is essential to prepare for the move-in day. This will ensure you have a successful transition.
You must determine the best way to transport your belongings to the new apartment. It may be more economical and efficient to hire a moving truck or use a transport service. This will still depend on the amount of furniture, appliances, and other items you are moving, as well as the distance you are moving.
Inquire if any movers offer discounted rates if you book on a specific day or if multiple trips will be more cost-effective than one large trip. Additionally, research cheap alternatives like borrowing a friend's truck or renting a van. Doing your research ahead of time will ensure that move-in day goes as smoothly and stress-free as possible.
Know What to Consider When Renting an Apartment
Congratulations! You are well on your way to renting an apartment. To ensure a positive experience, it's essential to consider your budget, research properties, and ask questions.
Don't forget to secure renters insurance – it's an inexpensive way to protect your property from potential hazards and disasters.
Ready to take the next step? Contact a real estate agent today to get started.
Was this article helpful? Make sure to browse the rest of our site for more informative content like this one.