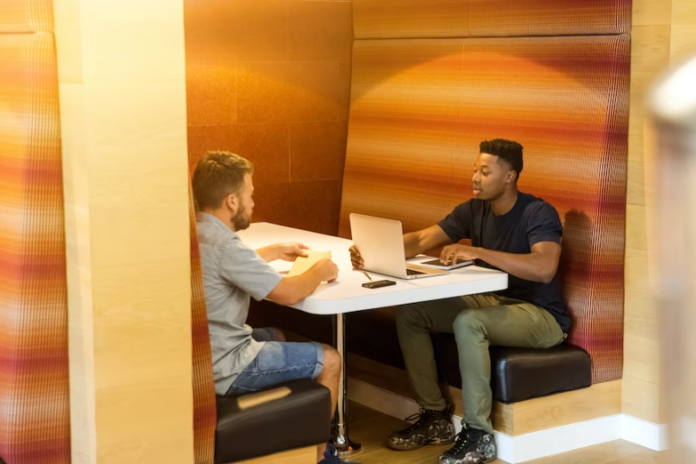 A small business that only uses scheduling apps is taking advantage of a lot. Using an app will save you time, improve efficiency and help grow your business in the long run.
In addition, a scheduling app can help you avoid mistakes like double bookings and overscheduling. These errors can have a significant impact on your company's bottom line.
Easy to Use
A scheduling app can be a vital tool for small business' success. It allows business owners to save time by automating tasks, improving communication between employees and managers, and helping them keep track of expenses and income.
Good scheduling apps for small business should also be easy to use and customize. This includes a drag-and-drop interface that allows users to change the layout of their schedules and add custom text, images, and logos.
Choosing the right scheduling app depends on your needs and budget. A simple, free app will work for smaller businesses, while larger companies may need more robust, expensive options.
It's also essential that the app is mobile-friendly, so employees can access their schedules and appointments whenever needed. This will help them avoid unnecessary inconveniences, such as missing an appointment due to poor phone reception or being late because they need help finding the correct schedule.
A good scheduling app should allow managers to change schedules based on the availability of resources and employees. This ensures that they don't overbook or overburden staff members and that everyone works on the best projects for them.
Customizable
Scheduling apps are highly customizable, allowing you to set up your portal that matches your business model. They are essential for managing meetings, tracking progress, enhancing communication between employees and customers, and controlling workload and budgeting.
Moreover, scheduling apps are also a great way to improve your customer relationship management (CRM) strategies and sales process. They allow you to manage and schedule client appointments and meetings and can help you build stronger relationships with them over time.
One of the essential features to look for in a scheduling app is calendar syncing. This allows you to keep track of customer appointments and prevent any mix-ups that could result in lost revenue.
Another key feature to consider is payment processing. This lets you accept payments ahead of time or take a deposit to cover the cost of missed appointments.
Finally, choosing a tool that can scale your business is essential. This will allow you to add more users and enhance its functionality.
Easy to Access
Whether you need scheduling for your staff, clients, or customers, these apps make the process easy. They allow you to manage and track your team, schedule work and holidays, and ensure everyone's appointment availability.
They're also great for managing online reservations, saving you and your customers time. You can also use them to manage bookings and invoices from your mobile device.
If you need a more comprehensive solution, consider getting an enterprise-grade app. These platforms are scalable, so you can reflect your business's growth and upgrade when necessary.
These apps also feature robust integrations, making it easier to switch between different tools to get things done. However, these options can be more expensive than their free-plan counterparts, so you may choose a smaller plan if you only need a few integrated features.
Dropbox is another option for sharing schedules with team members. It can be set to email employees, SMS, or Slack when you post a new schedule. This is a great way to keep everyone in the loop about any changes and avoid duplicate emails.
Automated Reminders
Managing a small business can be a daunting task. With more and more appointments, calls, and meetings to remember, automated reminders can be your best friend.
Automated reminders are a great way to finish things get on time and help you cut back on paperwork. They eliminate the need for sticky notes, calendars, and other physical reminders that can easily fall off a desk.
In addition, they can reduce wasted time due to no-shows and cancellations. No-shows can cost your practice a lot of money.
Reminders can be sent by email, text, or phone. They can also be scheduled to ship automatically based on a specific date or time. Some solutions even allow you to monitor your messages and see what dates and times your reminders receive better responses.
Integrations
Small businesses, from medical offices and home service professionals to retailers, restaurants, and hospitality companies, need a scheduling app to manage appointments and invoicing. The right scheduling tool will simplify bookkeeping, boost customer satisfaction, and increase productivity.
Many scheduling apps are on the market, so choosing one that suits your business needs is essential. You'll need to consider the size of your team, the number of employees you have, and any special features you need to ensure you get the most out of your investment.
In addition, your scheduling app should offer integrations with other tools and services to enhance your business's efficiency. For example, some schedulers include integrations with CRM systems and social media networks, so you can automatically post on these platforms when your company has a new appointment.
Some apps also integrate with other vital systems of your business, such as video conferencing and messaging software. These systems can help you personalize the relationship between your clients and your team and turn referrals into paying customers.