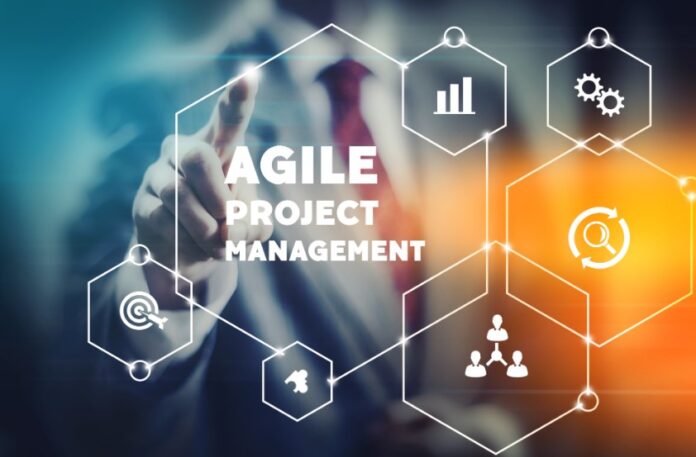 Is becoming a scrum master a career move you've considered for yourself? If not, it might be just what you need.
Scrum masters are valuable employees skilled in keeping projects on track without interruption. They are used in effective businesses all around the world.
If you want to further your career in project management, then becoming a scrum master is a great way to do this. Becoming a scrum master could help you move forward in your working life, helping your organization to run efficiently.
If you've never heard of a scrum master before, don't worry, because it's a title that is becoming more and more popular. Let's take a look at what a scrum master does and what the career choice involves.
1. Understand Lean and Agile Methodologies
Becoming a scrum master is a great way to understand lean and agile frameworks. You can learn best practices that have been proven to increase team productivity and reduce time-to-market.
As a scrum master, you will experience breaking down big projects into smaller deliverables and iteratively prioritizing tasks. You will have the opportunity to practice setting up a regular standup, daily task scheduling, and retrospectives.
You can empower your team to be highly organized. You can teach them to be successful, and adaptive to changes in product requirements and customer needs.
2. Organize and Manage High-Pressure Workloads
Becoming a scrum master is an ideal way to manage and organize high-pressure workloads. You manage multiple projects, deadlines, and stakeholders.
As the scrum master, you become an exceptional leader who knows how to set expectations, measure progress and provide feedback. The scrum master is responsible for guiding the team that is working on the project.
They can plan and develop a clear understanding of the scope of projects. This allows the team to show deliverables in a timely fashion.
The scrum master must be well-versed in the organization's software development process. The scrum master makes sure that tasks can be accomplished to achieve goals quicker and more efficiently.
3. Collaborate With Team Members
As a scrum master, you will be responsible for leading the team. You must remove any barriers to progress.
The scrum master must facilitate conversation between team members that promotes collaboration. You will be able to provide clear direction and set realistic expectations.
You encourage a culture that encourages collaboration and rewards innovative thinking. You will also be able to identify areas of improvement and help develop processes that benefit the team and project.
Lastly, as a scrum master, you will be a model to all team members. You create a safe and open, team-oriented environment that allows idea sharing and encourages collaboration with each other.
4. Ensure Quality Assurance
A scrum master will act as a coach and facilitator to your team. They will keep them focused on their work and ensure the quality assurance of the final product.
They will help them continuously improve not only the process itself but also their professional career development. They will be responsible for helping the team reach its goals and deliver the best possible product.
As a scrum master, they will ensure the team's focus is on the customer, and maintain the highest standards of quality assurance.
5. Increase Job Prospects
Becoming a scrum master opens up avenues that may not be available to other professionals. Scrum masters help organizations transition to an agile scrum workflow system.
This is an attractive asset to many companies. Organizations that use Scrum are also more likely to promote agile principles throughout their organizations.
Increasing job prospects is one of the key reasons people should become scrum masters. With a deep understanding of the fundamentals of agile practices and scrum, a certified scrum master is a valuable addition to any team.
Scrum Masters are responsible for leading teams to success. They create structure in the workplace.
This is achieved through oversight and execution of scrum practices. This includes daily scrum, sprint reviews, and retrospectives. This increases job prospects by showing initiative and a commitment to knowledge of the Scrum methodology.
This also provides teams with effective leadership for success. Additionally, scrum masters are highly sought after in highly competitive job markets.
This makes them particularly attractive to organizations that value a well-coordinated workplace. It is an incredibly rewarding role and offers great job prospects in many industries.
Scrum masters can bridge the gap between software development and project management. This can lead to more management positions.
The Scrum Master Certification is well recognized. This can increase your network and make you more competitive in the job market.
6. Coach and Mentor Team Members
The role of a scrum master is to act as a coach and mentor of team members. They help them develop skills and improve processes.
They can mentor team members by providing guidance and assistance in their projects. They advocate for more effective interactions and monitor progress and overall development.
They ensure that decisions are taken for the benefit of the whole team. They help team members develop their problem-solving and communication skills.
They help them become better team players, and learn the concepts and practices of agility. An effective scrum master helps cultivate a productive, creative, and collaborative team.
7. Saves Time and Money
Scrum masters help organizations save time and money by quickly responding to problems. They apply the right solutions and involve users in the process.
As an expert in an agile methodology, they can quickly identify any issues that may cause unnecessary delays. By being knowledgeable, the scrum master can keep the team on track.
This ensures a successful and timely delivery. Furthermore, the scrum master can help reduce budget spending by working with the stakeholders.
This can make sure they are allotted the right amount of resources and time to get an effective result.
8. Higher Paycheque
Certified Scrum Masters are in very high demand across all kinds of industries. This is a great way to boost your salary.
With the average annual salary for a scrum master in the U.S. at around $95,000, it's no wonder so many professionals are making the move. Scrum masters can also increase their earning potential by supplementing their income with consulting gigs and onsite training opportunities.
By mastering the principles of Agile and Scrum, you can gain the experience needed to become a full-time Scrum master. This can open the doors to more lucrative opportunities.
Learning how to effectively implement them will position you as a valuable asset and lead to improved earning potential
9. Flexibility
Becoming a scrum master is a great option for those who seek more freedom and flexibility in their jobs. With scrum master positions, you can engage in multiple projects simultaneously.
Additionally, scrum masters are often in high demand worldwide and can often work flexible hours. This makes it easier to fit work into a personal schedule.
Scrum masters also have greater flexibility in terms of the way they choose to manage a project. They also have more autonomy when it comes to deciding what tools, processes, and techniques they use.
They too are often expected to act as a mediator or problem solvers when issues arise in a project. This allows them to be creative and have more control over their job.
10. Reduction of Risk
Scrum masters are proven to reduce risk. They provide structure and guidance to projects.
They help teams stay organized and create clear lines of communication. Scrum Masters work to prevent miscommunication and keep everyone on track.
They do daily meetings and task assignments. They hold team members accountable for tasks completed on time to satisfy stakeholders.
With the help of scrum masters, teams can work on any complexity of projects or products. They ideate on brand-new solutions to existing problems.
A professional scrum master can help organizations reap cost savings from efficient and organized management of teams. Companies that employ scrum masters tend to complete projects faster and more reliably, leading to reduced costs.
Reasons for a Career Choice in Scrum
Becoming a scrum master is a great way to gain expertise in Agile project management and ensure projects are completed efficiently. This new career holds benefits such as good job growth, high salaries, and new challenges every day.
So if you're looking for an exciting and rewarding profession, becoming a scrum master is an excellent career choice. Reach out to your network and take a course to find out more and get started on your journey!
If you like this article, check out our other blog posts for other great content!