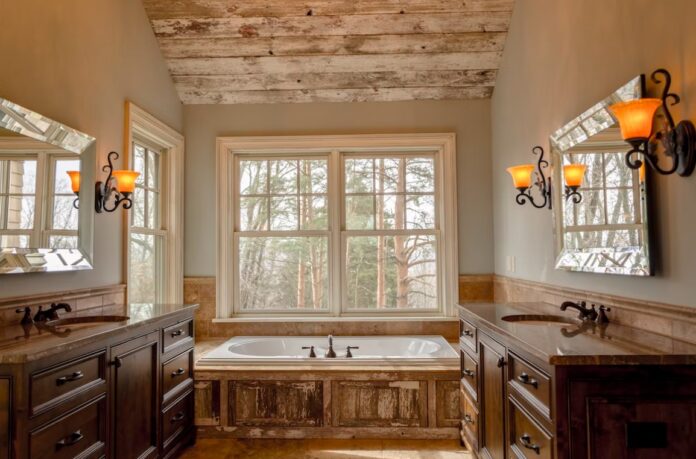 If you, or another member of your household, has either recently developed issues with their mobility or else has been living with a disability for some time, if you have not already made changes to one of the most important rooms in your home, the bathroom, then it is time to take a look.
Fortunately, there are plenty of mobility bathroom aids which can make a huge difference to your experience in the bathroom and here are the top four ones to consider investing in.
1. Bath Safety Rails
For bathrooms which have walls surrounding the perimeter of the room that are not suited to the addition of a safety rail around the bath, then fortunately there is another option.
Bath safety rails which clamp around any kind of bath and are especially for unusually shaped tubs are ideal and offer much safer support when you are lowering yourself into the bath and lifting yourself out. Such disabled bathroom equipment will not only make bathing easier but also make you feel much more confident knowing you are less likely to slip and fall.
2. Non-Slip Bathmats
Sometimes, in any area of modern life, the simplest and cheapest items can often make the most dramatic difference to everyday activities, and a non-slip bathmat is one such investment.
When looking for the best non-slip bathmat to secure to the bottom of your bath or shower, you should be aware of the following, as a simple guide:
Machine washable material
Small drainage holes so the mat does not become saturated with water
Heavy-duty rubber base to aid standing securely
Also, if you are also concerned with aesthetic design in your bathroom, you will be pleased to learn that non-slip bathmats are available in a variety of colours, shades, tones, and designs.
3. Slatted Bath Boards
The third most useful bathroom mobility aid on the list is a slatted bath board, which is incredibly versatile and comes in a wide range of lengths and widths to suit both your bathroom and your personal needs.
Slatted bath boards are one of the safest additions to a bathroom, but it is essential to ensure that you are checking regularly that the board has not slipped out of position and that is it still firmly affixed to the bath. Additionally, be sure to replace or have fixed any signs of general wear and tear across the bath board and do not use it if it cannot be securely and firmly fitted to the bath.
4. Adjustable Bath Steps
Finally, if you are looking for a way to increase your confidence when entering the bathroom and want to be able to more effectively and thoroughly bath and wash, then an adjustable bath step would be a simple, yet genuinely transformative decision.
Adjustable bath steps are ideal for those people who need to be either lower to the ground, or higher up, to step into the bath or shower and need secure, safe, and durable footholds to manoeuvre themselves into the bath.