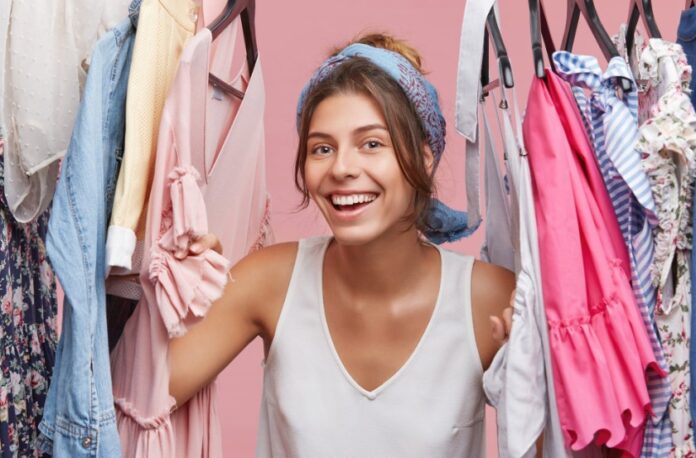 Everyone wants to look their best, hence why people spend a lot of money on beauty regimens. One area they fail to invest in is their wardrobe.
They pay hundreds of dollars on beauty products but do not bother investing in quality clothing. And there are so many amazing fashion tips for women they don't know about.
These fashion tips can help elevate their style to the next level. They can not only look fabulous all the time but feel confident and powerful in their clothes.
Here are some of the best tips you could try to spice up your day. Let's get started!
1. Accessorize Like a Pro
Accessorize to add a personal touch to your look. Invest in quality, classic pieces of jewelry for women.
Classic items are timeless and versatile and can be worn again and again. They also tend to be made from better-quality materials, which means they will last longer. Plus, wearing jewelry can never go out of fashion, so you can always be confident you'll look great. Check here to find one!
2. Harness the Power of Color
Colors can change the way an outfit looks and can also have a psychological effect on the way we feel. For example, wearing a black dress can make us feel slim and elegant, whereas wearing a white dress can make us feel fresh and summery. When choosing colors for our clothes, we must consider what message we want to send.
In addition, if you want to achieve a look that is both flattering and fashionable, it's vital to consider the colors that compliment your skin tone. Think about the colors as they significantly affect how clothing looks on a person.
3. Dress To Impress
Find a style that makes you feel confident. Whether going on a date, to a job interview, or a nice dinner party, it is essential always to look your best.
If you are unsure what to wear, always err on being more formal rather than too casual. By dressing to impress, you'll always make a good impression and be remembered for your stellar sense of style.
4. Create Different Looks With the Same Clothing
Don't be afraid to experiment with different trends. You can do it by mixing and matching different pieces and properly accessorizing.
For example, you can wear a black blazer with a variety of different bottoms and tops to create various looks. You can also wear a white button-down shirt in lots of ways. It can be worn with a pair of jeans for a casual look or dressed up with a pencil skirt and heels for a more formal look.
Learning to mix and match different pieces is a great way to get more use out of your clothing and save money in the long run.
Fashion Tips That Make a Huge Difference
Fashion is constantly evolving, and it can be tough to keep up with the latest trends. However, there are some timeless fashion tips that every woman should know.
Find a style that works for you and stick to it. Develop a signature look and invest in key pieces that will last for years! With these fashion tips, you'll be sure to stay stylish no matter what the trends are.
Do you want to stay up to date with the best style tips? Check out our blog for more!