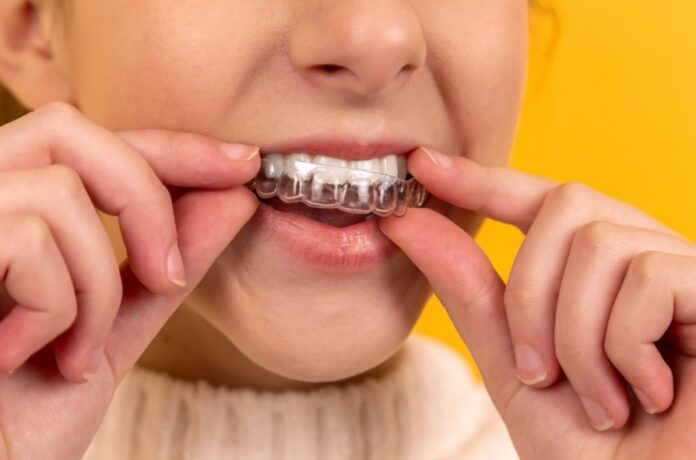 Are you interested in straightening out your teeth and achieving a healthy smile?
More adults desire teeth straightening these days. With braces being such a common childhood staple, teens and adults alike are paying more attention to the appearance of their teeth.
However, if you're curious more about the different teeth straightening aside from the common braces and which one is right for you, this short guide is for you. Let's take a look at your options and achieve that gorgeous smile you've always dreamed about.
Read more!
1. Metal Braces
Metal braces are a long-standing teeth straightening option used over the years. There are several benefits to using metal braces. Many of these include affordability.
They are the most reliable and can reduce treatment time. Additionally, metal braces feature several adjustable components. These allow the orthodontist to move teeth into their ideal positions.
Metal braces are composed of metal brackets, arch wires, and elastic bands. These work together to move teeth into their ideal positions. They also feature self-ligating clips that allow for flowable pressure.
2. Ceramic Braces
Ceramic braces use tooth-colored or clear brackets and wires that blend into the background of your smile. They operate similarly to traditional metal braces.
The major difference is that ceramic braces don't draw attention to your mouth like metal braces do. Ceramic braces can also be used to treat complex orthodontic cases due to the strength of the ceramic material.
Additionally, the lack of metal parts makes these braces more comfortable. This can less likely to cause sores or irritation on soft tissue. Ceramic braces are an excellent option for anyone looking for a more aesthetically pleasing solution to straighten their teeth.
3. Invisalign
Invisalign is a great choice when considering teeth straightening options. It uses innovative clear trays to align your teeth step-by-step to achieve the desired outcome with a minimum of fuss.
Check these benefits of Invisalign and discover how they are much less invasive than traditional braces, involving no metal braces or wires. It is practically invisible, meaning that you can go about your life without anyone noticing you are wearing the trays.
The trays themselves are easy to remove so you can brush and floss your teeth as normal and eat whatever you like. Lastly, Invisalign will allow you to see the progress you make over time
4. Removable Plates
Removable plates are composed of a series of clear and nearly invisible braces tailored to the shape of your teeth. This guides them into their correct place.
With the removable plates option, you don't need to worry about the metal wires and brackets of traditional braces. You don't need to adjust them regularly.
Removable plates are the most hygienic and can be taken out to eat, drink, and brush and floss your teeth properly. Several companies specialize in creating customized plans.
Removable plates are a great option as they are both affordable and time-saving.
Explore Different Teeth Straightening Options
When considering teeth straightening options, it is important to find an orthodontic team that you trust to be comfortable and confident throughout the process. Request a consultation with an orthodontist, discuss the available options, and make an informed decision.
You, too, can have a beautiful, healthy smile. Act now to get started!
If you are interested in more reads, visit our blog.