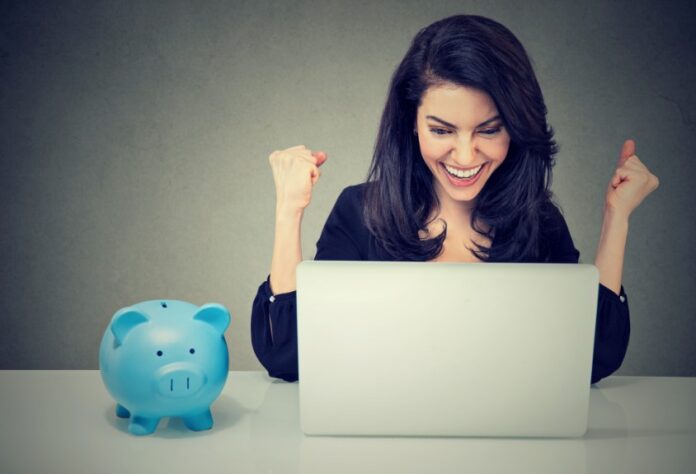 To check or not to check the price tag?
This is a question we've all asked ourselves multiple times while shopping. Even more so, when you know that pretty new lipstick or moisturizing lotion is going to cost you a pretty penny. This begs the question – is there a way to save money on makeup?
It turns out that there are a few easy tweaks you can make when shopping for that perfect shade or product, so read on to find out what they are!
Invest in Drugstore Products
Investing in drugstore products for your beauty regime is one of the best ways to save money on makeup. Drugstore makeup is more affordable than luxury brands and usually offers good value for money. When choosing products, read reviews to see which ones work best for your skin type and budget.
Look out for discounts and deals at drugstores, especially around the holidays. Buy products in bulk, or try out multipack options. When it comes to brand loyalty, switch between the drugstore and higher-end brands to get the best of both worlds.
Purchase travel sizes when possible, so you don't have to commit to full-sized items before trying them. When shopping for drugstore makeup, remember that quality may vary depending on the brand and product. Be sure to check the reviews so you don't waste money on something that might not work for you.
Create a Budget Shopping List
When it comes to saving money on makeup, creating a budget shopping list is key. First, make sure to assess the necessary items you need for daily makeup routines. Take into account items you have used in the past and what you know you will need for the next month or so.
Then, find ways to save on items you need. Groom yourself with beauty products that have multi-functionality. Once you have decided what products you will be purchasing and where from, Stick to your list- without the temptation of impulsive purchases that can add up quickly.
Lastly, shop in bulk. Buy larger quantities of foundations, primers, and other items that are used frequently. With a good plan and budget, you can create a makeup collection without breaking the bank. Being conscious of the makeup products you buy and setting a budget for them can help to save money for more important things.
Forgo Packaging Accessories
Consider forgoing the packaging accessories on makeup items. This means skipping buying the fancy containers that hold the product and instead buying the product itself. By avoiding spending on the packaging, you can instantly save some money.
Try buying makeup with smaller packaging. While this won't save you money directly, it will help in that you will tend to use up less of the product. When you do buy the product think about where you buy it from.
Instead of buying the most expensive name-brand item, look for generic or store brands. These brands will often produce the same quality at a much lower rate.
Consider buying refillable products. This means instead of buying a whole new item each time, you only buy a refill of the product. This can save you a good amount of money over time.
Take Advantage of Coupons and Promotions
Using coupons and promotions is a great way to save money on makeup. Whenever you make a buy, be sure to check if there are any coupons or promotions available. You can find these through the store's website or social media.
If you sign up for their rewards program, you may be able to get access to more discounts. Shopping during clearance or seasonal sales can also be a great way to save money on makeup. To make sure you're taking advantage of the best offers, be sure to compare prices between stores and online retailers.
Keep your eyes peeled for flash sales, where you can get great discounts on a wide range of makeup items. Don't be afraid to stock up on makeup favorites when at discounted prices.
Utilize Sample Sizes
Makeup can be expensive, but there are ways to save money and still look great. One option is to utilize sample sizes of your favorite products. Many makeup companies offer free samples by mail or in-store, giving you the chance to try out a product before committing to purchasing the full size.
When receiving free samples by mail, it's important to use them wisely. Don't waste a sample on a look or occasion where it isn't necessary. Instead, save them for special events or when you're running low on a product.
Consider signing up for beauty subscription boxes that offer a variety of sample sizes each month. This allows you to try out new products and brands without having to spend a lot of money.
DIY Your Own Makeup Products
DIYing your makeup products is a great way to save money while still looking your best. Making your makeup products is cost-effective and environmentally friendly. Start by investing in basic makeup brushes, containers, and a few waxes and oils.
Once you have these items, you can use them to make a variety of products that are tailored to your skin type. You can also research recipes and search for tutorials online. These tutorials can teach you the basics of DIY makeup products, giving you the ability to customize your products.
You'll be able to buy waxes, oils, and other ingredients in bulk, reducing cost and waste. You can even opt to buy eyeshadow pigments and other bulk ingredients to make refills. Not only will you save money, but you'll also save time because you won't need to shop for new makeup products.
Revamp Your Makeup Routine and Save Money
By shopping around for cheaper alternatives and using coupons, you can save a lot of money on makeup. Create a budget, do research, and always think of your personal needs when making a purchase. Try exploring more affordable options, and soon you will be able to master the art of saving money on makeup.
Take the steps today to save money on makeup and be able to look your best without breaking the bank!
For more articles, feel free to browse the rest of our site.