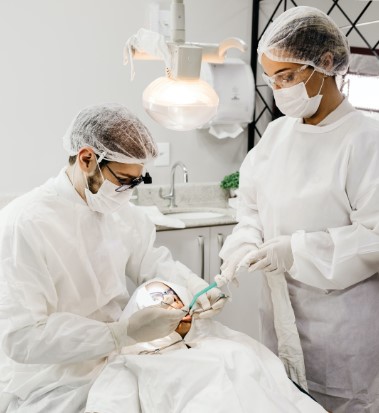 Are you afraid of visiting the dentist?
It's normal to think of the dentist as a place filled with pain and discomfort. From needles to drilling sounds, the dentist can be a scary place. But there's another way.
Sedation dentistry is a way to help you get the best dental care possible. Not only will it make the visit more pleasant, but you'll also be relaxed, enabling you to get the best out of your procedures.
Check out this guide to learn about the benefits of sedation dentistry.
1. Helps Overcome Fear and Anxiety
Sedation dentistry refers to a set of protocols and medications used to help patients relax during dental procedures. It can be a helpful aid to those who experience anxiety about the dentist, often for the following reasons:
fear of pain
the embarrassment of the look of their teeth
difficulty in managing the sensations associated with dental treatments
2. Pain-Free Experience
Sedation dentistry is a great way to provide patients with a pain-free experience during dental procedures. Sedation can be administered in the form of oral pills, IV, or gas form. Sedation can make even the most anxious patient relaxed and comfortable during dental procedures, allowing for a pain-free experience.
3. Simplified and Faster Procedures
Sedation dentistry makes it possible to simplify and accelerate dental procedures, resulting in less time in the chair. Avoiding anesthetic injections, anesthesia, and other physical pain during a dental visit can maximize the comfort of the patient, reducing fear, anxiety, and the need for extensive treatments that last the entire day. With sedation dentistry, larger or more complex procedures that usually take multiple visits can be completed in a much shorter period of time.
4. Great for Special Needs
Sedation dentistry is great for people with special needs, providing excellent dental care in a safe and relaxed atmosphere. This kind of oral care is especially beneficial for those with sensory processing disorders and fear of visiting the dentist. Sedation ensures that appointments are as stress-free as possible and gives patients the opportunity to undergo necessary treatments.
5. It's Affordable
Sedation dentistry has become increasingly popular, not just because it provides a more comfortable experience but because it is also affordable. Insurance companies commonly cover the cost of sedation dentistry, so it is unlikely that patients will be faced with an out-of-pocket bill.
Many practices offer discounts for sedation services, making them even more affordable. Some practitioners will also accept payment plans, allowing patients to spread out the cost of the visit over multiple payments. Sedation dentistry is an excellent solution for those who are nervous about going to the dentist, and its affordability is an added bonus. Make sure to learn more on sedation dentistry to avoid unpleasant surprises.
Awesome Benefits of Sedation Dentistry
Sedation dentistry is an effective way to reduce dental anxiety and stress while allowing dental procedures to be quickly and painlessly completed. From children to adults, sedation dentistry can make anyone feel more relaxed and safer during their procedure.
If you suffer from dental anxiety, consider the benefits of sedation dentistry today. Contact your dentist to learn more.
We've got plenty of informative articles available for you throughout our site. Check them out!