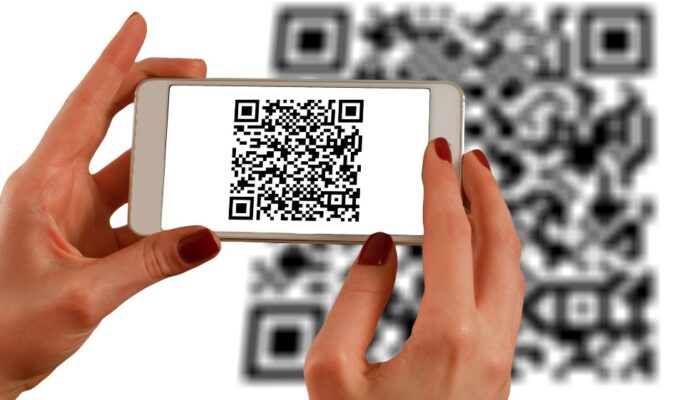 Have you ever looked at a photograph or a 3D model and realized you could not help but stare into the depths of something that appears to be like any other object? Probably not.
This happens because we have evolved to recognize the familiar, with our brains predisposed to react in certain ways. This is one of the reasons why QR codes are so successful – because people scan them instinctively.
QR codes draw users' attention to your business or brand, as they hide messages within an interactive medium that anyone can access. Here's our guide to everything you need to know about QR code benefits with your brand's marketing strategy.
5 Benefits of Using QR Codes
QR codes are a type of two-dimensional barcode used to store information and can be read by QR scanners and smartphone cameras. They are becoming increasingly popular as a marketing tool as they offer a quick and easy way to share information and link to websites.
There are many advantages of using QR codes for marketing. Here are 5 of the many benefits of using QR codes:
1. Encourage Collaboration and Networking
QR codes are a great way to encourage collaboration and networking. By providing a way for people to quickly and easily share information, they can connect with others interested in the same thing. This can lead to new opportunities and insights and create new relationships.
Additionally, QR codes can help people connect with others in the same area. This makes it easy to meet up and collaborate on projects in person.
Moreover, using a QR code can help you build a stronger network. It makes it easier to connect with new people and connect with new resources.
2. Can Be Used for a Variety of Purposes
QR codes are a convenient way for businesses to track and measure performance on digital signs and the effectiveness of their marketing and advertising campaigns. You can also use QR codes to engage with customers and potential customers in various ways.
Track Customers
You can use QR codes to track customers in a variety of ways. For example, you can use them to track a customer's location, the time a customer spends at a place, and the items a customer purchases.
Additionally, you can use QR codes to track customer engagement with a brand or product. For example, QR codes can be used to track how often a customer scans a QR code, the time of day a customer scans a QR code, and the location a customer is scanning a QR code from.
Offer Loyalty Rewards
You can use QR codes to offer loyalty rewards! When customers scan a QR code, they can be taken to a loyalty rewards program to sign up and earn rewards.
The more they shop, the more rewards they can earn! This is a great way to keep customers returning and loyal to your business.
Provide Exclusive Content
QR codes can provide exclusive content for a company or product. Businesses can use a QR code to offer customers or users additional content unavailable anywhere else.
Additionally, you can use QR codes to track how often and where users access the exclusive content. This can provide valuable data for marketing purposes.
Offer Discounts
You can use QR codes to offer discounts for products or services. For example, a business could create a QR code that, when scanned by a customer, gives the customer a discount on their purchase. You could use this to entice customers to buy products, try a new service, or return to a business.
3. Help With Your SEO
Placing a QR code on your website can help potential customers easily find your site. This can be a great way to promote your site and increase traffic.
Additionally, you can use QR codes to track your site's traffic and see how effective your SEO efforts are. It can also help to increase your ranking in search engines.
You can also use QR codes to promote your website on social media. They can be a great way to reach new customers.
4. Track Your Inventory
With the use of QR codes, you can now track your inventory with ease. This system can save you time and money while reducing your chances of inventory loss.
By scanning QR codes placed on your products, you can track how many you have in stock and where they are located. This information can be accessed from your computer or smartphone, making it easy to keep track of your inventory levels.
You can also use QR codes to track the location of inventory items. This information can be used to streamline the picking and packing process or to locate lost or stolen items.
Overall, the benefits of using QR codes to track inventory levels far outweigh the costs. QR codes can save businesses time and money and help improve customer satisfaction.
5. Promote Your Brand
QR codes are an easy and efficient way to promote and market your brand. Including a QR code on your product labels gives customers a quick and easy way to learn more about your company and what you offer.
In today's mobile world, customers are always looking for ways to save time and get the information they need quickly and easily. QR codes are the perfect solution for providing customers with instant access to your brand's website, social media pages, or even business events.
Build Your QR Code Today!
There are several benefits of using a QR code for businesses. By using QR codes, companies can track consumer behavior and preferences and provide customers with immediate access to product information and special offers.
In addition, QR codes can help to build brand awareness and create a more interactive and engaging customer experience. With so many advantages, it's no wonder that QR codes are becoming increasingly popular.
So what are you waiting for? Build your business QR Code today!
Would you like to discover more business-related tips? If so, stick around and read more articles on our blog.