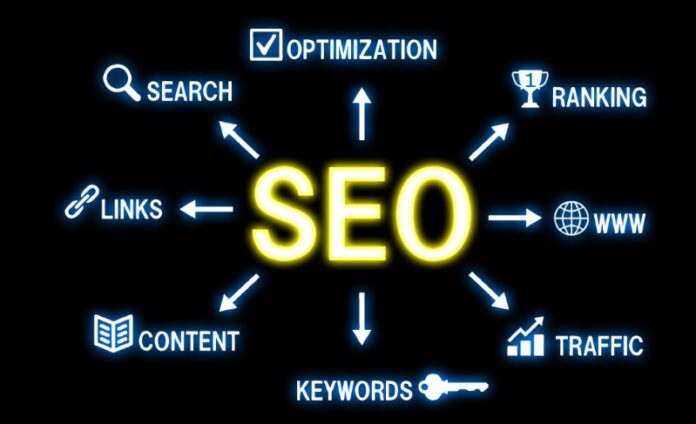 Are you worried that SEO mistakes could compromise your website's ranking?
Search Engine Optimization (SEO) is an essential element of any digital strategy, and getting your website to rank high among search results on the world's largest search engine is crucial for building website traffic.
Unfortunately, common SEO mistakes can halt your website ranking efforts and cause your website to go nowhere. SEO mistakes are frustrating for businesses and the professionals who set them up. Don't worry; we're here to help.
Here's our ultimate guide to SEO mistakes to learn from.
Not Prioritizing Content
If you're not putting content first, you're doing SEO techniques incorrectly. Period.
End of story. Your website's ranking will suffer if you don't prioritize content.
That's because Google's algorithm punishes websites that don't have enough high-quality content. So if you're not regularly publishing new, keyword-optimized content, your website will eventually fall in the search engine results pages.
Failure to Do Keyword Research
Keyword research is essential for understanding which terms people are searching for when looking for products or services like yours. Without this understanding, creating content that will rank well in search engines is challenging.
Additionally, failing to do keyword research can lead to choosing the wrong keywords to target, which can result in wasted time and resources.
Not Optimizing Your Title Tags and Meta Descriptions
One of the most common SEO mistakes companies make is not optimizing their title tags and meta descriptions. These are two of the most important elements of on page SEO, yet they are often overlooked.
A title tag is the title of your page, and it should be 65 characters or less. A meta description is a short description of your page, and it should be 155 characters or less.
Both of these elements should be keyword-rich and accurately reflect the content on your page. If they are not optimized, your page will not rank as well in the search engine results pages (SERPs).
Overstuffing Your Keywords
One of the biggest SEO mistakes you can make is keyword stuffing when you try to cram as many keywords into your content as possible. This makes your content difficult to read and signals to search engines that you're trying to game the system.
This can result in a penalty that drops your website's search rankings. So instead of stuffing keywords, focus on writing quality content that naturally includes your keywords a few times.
Not Building Quality Backlinks
One of the worst things you can do if you're trying to improve your website ranking is to neglect backlinks. Backlinks are essential for SEO purposes.
They show search engines that your site is popular and that it's being linked to other high-quality websites. If you don't have any backlinks, your website will likely never achieve a high ranking.
Even worse, if the backlink quality is not at par with your competition, your website could be penalized by search engines. This is why it's essential to build backlinks from high-quality websites.
Failing to Monitor Your SEO Progress
If you're not monitoring your SEO progress, you could make critical mistakes that could kill your website ranking. Failing to track your SEO progress can result in overlooking issues that need to be addressed, not tracking your keyword ranking, and not being aware of changes in the search engine algorithms that could impact your website.
All these factors could result in your website being buried in the search engine results pages, and no one wants that. So, if you're not monitoring your SEO progress, start doing so today.
Ignoring Title Tags
Ignoring title tags is one of the most common SEO mistakes that can kill your website ranking. Title tags are one of the most crucial on-page SEO elements, yet they are often overlooked.
A title tag is the main text that describes an online document and appears in the top result in SERPs. It should be clear, concise, and contain keywords that accurately describe the page content.
If your title tags are missing or poorly written, it can severely hurt your website's ranking.
Not Optimizing for Target Keywords
One of the common SEO mistakes you can make is failing to optimize your website for target keywords. This can have a devastating effect on your website ranking.
Not only will you fail to attract organic traffic, but you'll also miss out on valuable opportunities to rank for highly competitive keywords. This can ultimately kill your website ranking.
Finally, you'll want to wear multiple hats–hiring a professional digital marketer to manage your SEO and content isn't a bad idea. So be sure to optimize your website for target keywords continuously.
Not Optimizing for Mobile
Another SEO mistake businesses make is failing to optimize their website for mobile devices. In today's mobile-first world, your website must be designed for mobile users first and foremost.
If your website is not optimized for mobile, it will hurt your SEO ranking and dissuade mobile users from visiting your site. Ensure your website is responsive and easy to navigate on all devices, and you'll avoid this common SEO pitfall.
Not Incorporating Google Authorship
Google Authorship is a way to link your content to your Google+ account, which gives you instant credibility with readers and helps your articles rank higher in search results. Without Google Authorship, your articles are more likely to be lost in the sea of online content, never to be read by your target audience.
Staying Clear of SEO Mistakes Is No Easy Job
If you're not careful, SEO mistakes can hurt your website's ranking. Make sure to avoid these common pitfalls, and if you're unsure, consult with an expert. You can maintain a high ranking and avert potential disasters with care and attention.
For more tips on designing an engaging and compelling website, check out other blog posts today.