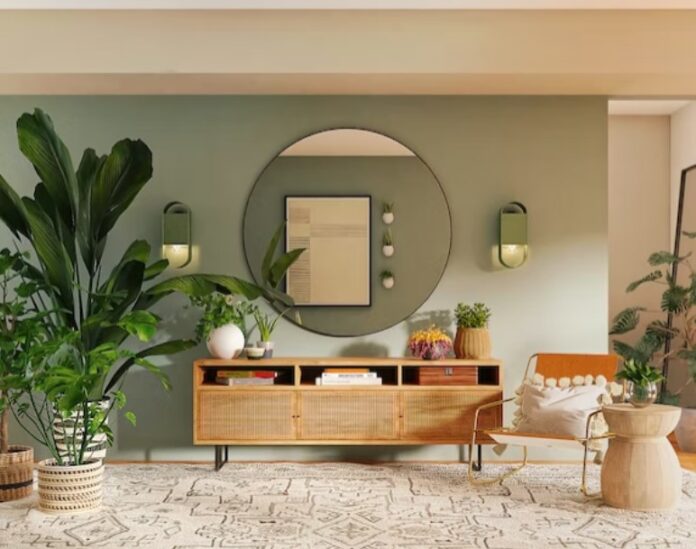 Are you considering putting your house up for sale in the near future? With property being a seller's market currently, it's time you did everything in your power to help make your home more saleable and secure buyer's interest.
Houses are at their highest price bracket in many decades, so now is the time to make as much money as you can on your property with a few simple yet effective home improvements. You don't always have to spend a fortune on your property to obtain the interest of a buyer.
Here are some ways you can increase the value of your home:
1. Redecorate
A simple re-decoration of the main living spaces could be all that's needed to increase and retain the value of your home. A slightly outdated interior will unlikely give buyers the 'wow factor' they're looking for when they're planning to buy a future home and make it forgettable when comparing it to others on the market.
One top tip would be to keep the walls and floors neutral, as this will make your property more appealing to a wider range of buyers, as opposed to niche tastes. Buyers wish to envision themselves living there – too much color and personal items in all areas of the home can make it feel as though they're stepping into someone else's shoes as opposed to their dream home.
2. Refresh your kitchen and bathroom
The kitchen and bathrooms are the most important rooms of any property in the eyes of the viewer. This is because they are the most expensive rooms to refurbish and will drastically eat into the buyer's budget if they must start renovating these rooms themselves at a later stage.
If your bathroom needs upgrading, for example, it would be worth hiring a professional plumber from bathrooms Bedfordshire to advise on popular tiles, floors, and color schemes, as well as installing new fittings to complement the décor. Any bathroom or kitchen renovation will certainly help your property hold its price.
3. Updating the central heating system
One of the first questions that many potential buyers want to know is whether the property has had a recent boiler replacement. This is because older boilers are less energy efficient and, therefore, have an impact on household energy bills and are much more likely to break down. Boiler replacement is not cheap.
Before putting your home on the market, it would be worthwhile to consider upgrading your boiler if it is several years old so that you don't put valuable buyers off making an offer on the property.
4. De-clutter
Are you a self-confessed hoarder who struggles to get rid of unwanted belongings? If so, you could be severely impacting your home's sell factor. Buyers get a first impression of your home when browsing the property listing online. Rooms filled with clutter can make the property seem smaller and less inviting.
Before listing your property for sale, be sure to go on a de-cluttering spree to make your home seem much cleaner and more spacious. This will also give you a head start for moving day, so you don't have as much sorting out and packing.