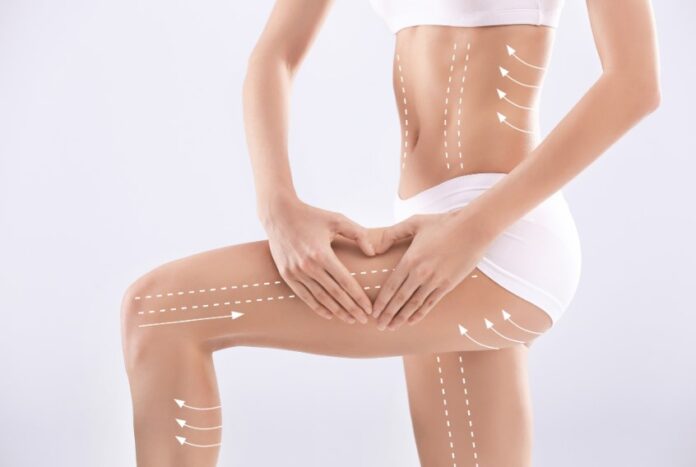 If you're like a lot of other Americans, you're looking to make some changes to your body and appearance to boost your confidence. Maybe you want to lose weight, get braces, fix a gap in your smile, or get rid of excess skin.
Perhaps you're even looking for cosmetic surgery procedures. Plastic surgery is a very common way to improve your appearance and feel more confident about your body.
Thigh lift surgery is one procedure you might be considering for weight loss and skin removal. But is getting a thigh lift right for you? Here's what you need to know.
1. Understanding Potential Risks and Complications
Thigh lifts are a popular cosmetic procedure, and complications are usually minimal. However, you must fully understand the potential risks and complications that may happen.
Infections and excessive bleeding during the procedure can occur. Patients may also experience nerve damage and asymmetry in the thighs. Some may encounter lesions or skin death after the procedure.
Additionally, patients may have increased sensitivity in the affected area. Thigh lift scars or loose skin may also appear. If any of these complications occur, they may require additional steps to fix.
Patients should also be sure to discuss any medications that they are currently taking. Making your surgical team aware of this will prevent any possible conflicts.
Lastly, patients should be sure to follow all pre- and post-operative instructions. This includes resting and regular follow-ups to ensure a successful outcome.
If you are not comfortable with the potential risks and complications, you can always look into non-surgical thigh lift options.
2. Choosing the Right Surgeon
Choosing the right plastic surgeon is critical. There are crucial things that should be taken into consideration when selecting a surgeon. It is important to research and verify that they are board certified and experienced with this kind of procedure.
You must check the doctor's credentials. Fortunately, you can do this by going to the Federation of State Medical Boards website. You can verify the doctor's education, board certifications, and licenses using their first and last name.
Another tool that you can use is the American Medical Association's (AMA) doctor finder. If a doctor is a member AMA, you can find some information about their credentials from there.
Make sure to ask questions about their experiences with the procedure. Look at before and after pictures of their previous patients. You can also look for online posts and testimonials on social media about the doctor.
Before your initial appointment, research the types of available implants. This will help you make an informed decision on which implant to go with prior to surgery.
During the appointment, ask detailed questions about the procedure and any potential risks. Don't be shy to ask for a quote on how much the thigh lift costs. You should also know what kind of follow-up care you can expect to receive after the surgery.
3. Preparing Physically and Mentally
Before getting a thigh lift, it is important to mentally and physically prepare. Those considering this procedure should be aware of the preoperative tests and any risks associated with them.
An open dialogue with a qualified plastic surgeon will help outline potential outcomes for the individual. It is also important to prepare for recovery by adjusting work hours and planning for at least two weeks of rest.
Proper postoperative nutrition and a physical therapy regimen are essential for regaining strength and maintaining the results of a thigh lift. It is also beneficial to get more rest and avoid strenuous physical activity for a minimum of 6 weeks. It may be necessary to avoid activities such as high-impact aerobic exercise and weight machine workouts.
By understanding the necessary steps before and after a thigh lift, the individual can be more prepared for the results of the procedure.
4. Examining the Pros and Cons of a Thigh Lift
Getting a thigh lift is a major commitment, and many people jump into the procedure without fully understanding the pros and cons associated. It's important to understand the potential benefits and risks before proceeding with any invasive body contouring procedure.
The pros of thigh lifts include improved appearance and proportion, increased confidence, and improved self-image. Cons include scarring, numbness, infection, and sensitivity.
Patients should be aware that the procedure usually isn't covered by insurance. It may require several procedures and significant recovery downtime. Patients should also consider the long-term implications of the procedure. Implications may include the possibility of maintaining results over time and the need for follow-up visits.
Ultimately, a thorough examination of the pros and cons will help you decide whether a thigh lift is right for you.
5. Recovering Effectively and Safely
When considering getting a thigh lift, it is important to take into account the necessary steps for recovering effectively and safely. Make sure to have realistic expectations of the final result, as this will ensure that the process is not disappointing.
Research recovery methods before the procedure. Schedule enough time off of work or other obligations. Furthermore, inform your doctor beforehand of any stitched clothing or any item that could cause friction with their incision sites.
Finally, follow through with any instructions for aftercare. Usual instructions are using cold compresses and elevating the legs to reduce pressure. It is best to wear loose clothing and take the necessary medications.
Considering these factors will help ensure recovery is safe and successful. Following the post-operative instructions will ensure that you will be pleased with the results.
Get the Best Results From Your Thigh Lift
Overall, undergoing a thigh lift procedure is a major decision and requires a lot of planning. It is important that you do your research thoroughly so you'll know what to expect.
You must also consult a surgeon to learn the risks and prepare for the thigh lift recovery. Select a board-certified, trusted physician. Don't hesitate to ask for recommendations from people who had the surgery before.
Make sure to discuss your goals with your doctor, as well as any questions or concerns.
For more lifestyle tips, be sure to visit our website often!