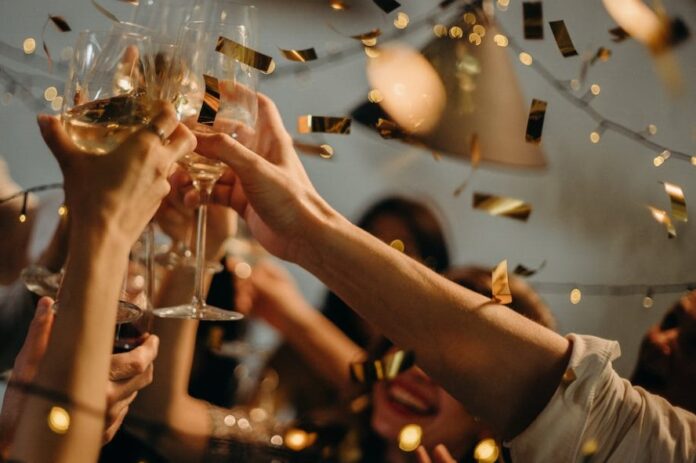 Are you looking to kick off 2023 in style? Does the thought of being stuck inside all weekend make you cringe? If you answered yes to these questions, congratulations, you need a weekend in Las Vegas.
Relaxation and rejuvenation are what Las Vegas is built on. This glittering city has many amazing things to do alone or with friends and family.
Las Vegas is bursting with fascinating weekend activities. Let's take a look at the cool things to do on your weekend in Vegas that you won't want to miss.
1. Experience the Dynamic Nightlife Scene
Vegas is renowned for its vibrant nightlife scene. A weekend in Vegas offers an array of entertainment and fun opportunities for any night owl. The fun starts on the famous Las Vegas Strip, which has a huge number of high-quality nightclubs.
Many of the clubs offer unique extra features. Celebrity DJs, light shows, acrobatic performances, and thousands of enthusiastic revelers are possible. Lounge on the rooftop of a poolside club and enjoy the starry night sky from above, or relax in a jazz club as talented musicians serenade the crowd.
2. Get Out of the City for Some Adventure
Try seeing one of the many shows and enjoying the electric energy of the spectacular casinos, and check the page for upcoming events to know what to expect when you visit Las Vegas. Venture away from all the hustle and bustle and explore the natural landscapes around the city, such as Red Rock Canyon or the breathtaking, desolate landscape of Death Valley.
Take a hot air balloon ride or zip line over the city, including the iconic Welcome to Fabulous Las Vegas sign. Finally, return to the city streets, where you can find great live music options, a variety of restaurants, and plenty of shopping to exploring.
3. Explore the Art & Culture District
For those wishing to explore the culture, the Arts and Culture District is an amazing place to visit. There are art galleries, concert venues, theaters, and a variety of unique shops. You can find pieces from local artisans, go to a show, and get a feel for what makes Vegas so special.
4. Indulge in Culinary Delights
If you're spending a weekend trip in Vegas, don't miss the chance to indulge in the city's culinary delights. Dining in Vegas is truly an experience, with world-renowned chefs, meals for all palates, and of course, plenty of decadent desserts.
Opt for a classic tourist experience with a dining show at one of the many buffet restaurants, or really get to know the city by trying out one of the hidden gems in its diverse neighborhoods.
5. Try Your Luck at the Famous Strip Casinos
Vegas is known for its wonderful nightlife and entertainment, and one of the most popular activities to try on the weekend is gambling in the famous Strip casinos.
Whether you're an experienced gambler or a newbie, the dazzling atmosphere and electrifying energy of these casinos offer something for everyone.
Spend the Perfect Weekend in Vegas
For a fun and memorable weekend in Vegas, head to the city and take advantage of all the city has to offer – from its incredible entertainment to its great shopping, dining, and nightlife.
Take the time to relax and explore all that Vegas has to offer, and make your weekend one to remember! Book your trip today and enjoy all the fun things Vegas has to offer you!
For more informative topics, check out the rest of our site.