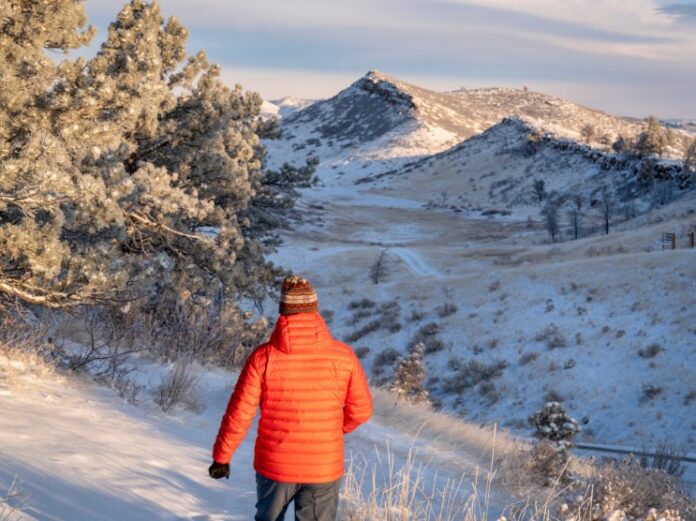 In 2021, 84.2 million visitors were served by Colorado's tourism businesses. This state has become a dream for many Americans.
Are you wondering why exactly everyone is going gaga for Colorado? Why is it drawing so many people? Perhaps it's time that you checked out this beautiful state yourself.
There are many reasons why taking a trip to Colorado is a great idea, whether you've heard of these reasons before or not. Check out why you should be planning a trip to Colorado ASAP. Don't wait any longer and plan your trip now. Be sure that you don't miss visiting the breathtaking spots. To find the best fit for accommodation, check out hotels in Colorado with cozycozy.com.
1. The Spectacular Scenery
Colorado is an incredible place for taking a vacation for its spectacular scenery. The snow-capped Rocky Mountains provide a breathtaking backdrop that cannot be found anywhere else. Travellers can marvel at the vibrant wildflowers in the alpine meadows and catch glimpses of majestic mountain wildlife.
Experiencing the natural wonders of the landscape will provide a genuine appreciation for the joys of being in the outdoors. Plus, hikers of all skill levels can find trails that offer extraordinary views of the Rocky Mountains and passes that are surrounded by fields of wildflowers.
2. Exciting Outdoor Adventures
One of the best things to do in Colorado explores the outdoors. You can find towering mountains, brilliantly blue lakes and rivers, and world-renowned ski resorts. Truly, this state is the ultimate playground for outdoor adventure enthusiasts.
In the summer, travellers can explore rugged trails and peaks with unmatched alpine views. But even during the winter months, visitors can enjoy spring skiing and snowboarding at top-notch resorts like Aspen and Breckenridge.
3. Colorado Cuisine
When planning a trip to Colorado, you cannot miss their cuisine. With locally grown ingredients and unique recipes, exploring Colorado's food scene is sure to be an exciting new experience. From fresh-caught rainbow trout to regional burgers with locally-sourced bison, Colorado offers a variety of mouth-watering flavours.
Plus, many restaurants are beginning to explore fusion cuisine, combining traditional flavours with a contemporary flair. If you're looking for something a little different, try exploring Colorado's mobile food culture.
4. Historical and Cultural Sites
From the ancient Clovis archaeological sites to modern architectural wonders, Colorado has an abundance of historical and cultural sites to explore.
Culture seekers will appreciate classic landmarks. The best places in Colorado include the Colorado Capitol, which was built in the Neo-Classical style. There is also the Pueblo villages of Mesa Verde, the ancient cliff dwellings of the Anasazi people.
5. Shop, Stay, and Play in Colorado's Vibrant Cities
Whether you're visiting for a day or planning a weekend getaway, Colorado's vibrant cities are full of great reasons to take a trip. Shop in downtown shopping districts or at open-air markets.
Catch a live performance at a local theatre, or tour the area's many museums and galleries. Spend days exploring Colorado's parks, or stay in town and soak up the city's vibrant nightlife. With so many things to do and see, Colorado presents the perfect destination for a weekend getaway.
Are You Ready for a Trip to Colorado?
Colorado is truly a special destination that has something for everyone. From the breathtaking views of the Rocky Mountains to the array of activities from skiing to white water rafting, booking a trip to Colorado is sure to be the adventure of a lifetime.
Don't wait any longer and plan your trip now. Be sure that you don't miss visiting the breathtaking spots.
Do you want more tips? Be sure to check out the rest of our blog.