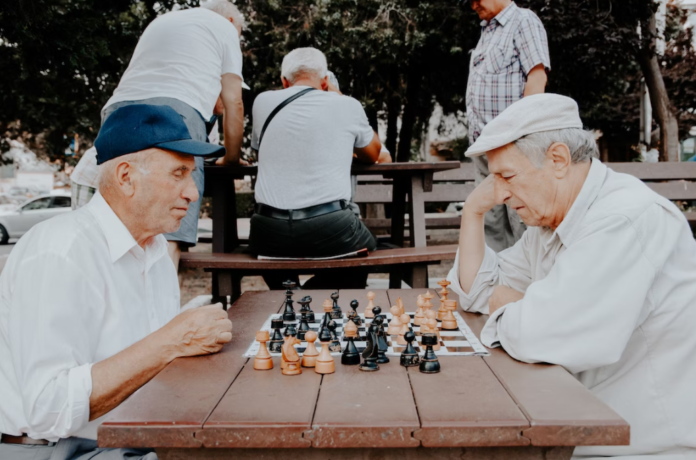 Assisted living is a great option if your loved one needs help with daily tasks, home maintenance or medical care. It lets them spend more time doing what they enjoy and less on chores. It also provides peace of mind for family members, who know their loved one is in good hands.
Personalized Care
Personalized care means your loved one gets the help they need when they need it. This includes monitoring their health to detect changes that could indicate a medical crisis. Community staff can also handle routine chores like bathing and showering to keep seniors clean and safe. They can manage medications to ensure they're taken on time and properly, minimizing dangerous side effects. Assisted living communities offer activities and classes for seniors of all physical skill levels. For example, a dance class might have seated and mobile components for seniors with varying abilities. Communities can bring guest lecturers to talk about topics of interest or host field trips. They can even arrange transportation to get your loved one where they need to go.
Socialization
Assisted living communities allow seniors to build lasting friendships with peers. They will find a group of people excited about the same things that they are, and they can develop meaningful connections over time. This socialization will help prevent feelings of loneliness or isolation. It will also motivate them to continue with healthy habits, like eating well and maintaining basic hygiene. Socializing is also an excellent way to stimulate the brain and boost mental health. This can be done through classes, clubs, or group activities focusing on sharing a common interest. This helps to increase neuron growth which supports memory and reasoning. It can even reduce stress levels which is good for the heart. It can also give the family peace of mind that their loved one is in a safe environment with consistent social interaction.
Health Care
If your aging loved one's driving is no longer safe, it can be challenging to transport them to their doctor's appointments and grocery stores. Assisted living communities offer all-inclusive transportation services to shuttle your loved one where they need to go. Assisted living Florida facilities are also designed to be safe, with staff-to-resident ratios, safety features in the apartments and throughout the community, disaster preparation plans and more. This helps prevent injuries, especially falls, the number one cause of emergency room visits among older adults. Assisted living communities also promote healthy aging by providing recreational and cultural programs like exercise classes, movie nights, book clubs, and group outings to local attractions. Social interaction helps reduce feelings of loneliness and depression, which can negatively impact mental health.
Meals
The food served in assisted living communities is carefully designed to support senior health. They often include nutrient-packed meals that taste great too. And because seniors no longer have to worry about grocery shopping or cooking at home, they can focus on other important things. Most facilities also have a special team that manages residents' dietary specifications. They ensure staff members are aware of changes in appetite, allergies and other specific nutritional requirements. They might even provide adaptive equipment like plate guards, larger mugs, double-handled cups and more to help seniors easily eat. Other benefits of moving to an assisted living community include lower risk of falls, specialized walking areas and safer bathrooms with raised toilets and grab bars. This can help reduce the stress on family caregivers and enhance the quality of your loved one's life.
Transportation
For many aging adults, the time will come when it's no longer safe or practical for them to drive. That's when assisted living communities step in with scheduled transportation for grocery shopping, trips to doctors and other errand locations.
Residents can also take advantage of recreational activities, such as movie nights with popcorn and old favorites, art classes, poker and card games, book clubs and group outings to local attractions. This social interaction helps to prevent feelings of isolation and depression, which are more common in seniors who live alone. Assisted living communities also have chefs and nutritionists who know the importance of healthy eating and are familiar with special diets, including low-sodium, diabetic and vegetarian options. They serve meals at regular dining times in the community to promote socialization and a sense of community.