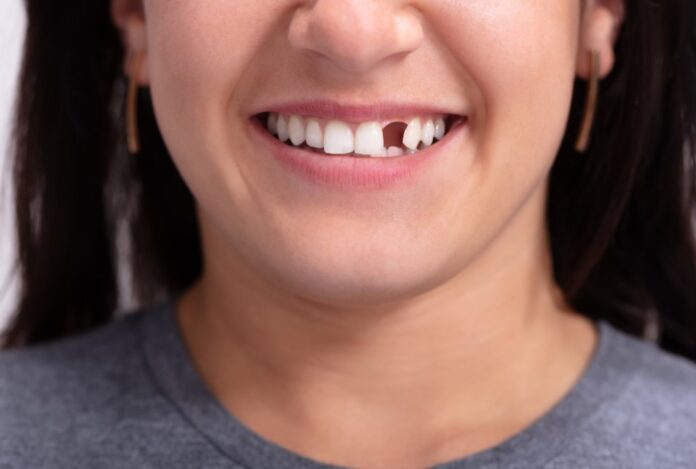 Did you know that missing teeth contributes to several of the most common social anxieties?
Whether you're the one missing teeth or someone is the one missing teeth, choosing the right option to replace them is important.
It's important because the right replacement can reduce the social anxieties you have and help you live a more fulfilling life.
Not sure what these are? Keep reading to learn more about them and what you should know before investing in one.
1. Dental Implants
With a dental implant, a new tooth root is surgically implanted and joined to the jawbone.
They are effective for replacing a single tooth. However, they might not be the ideal solution for replacing several teeth. Despite this, it can endure for years, if not decades, without needing to fix it or replace it.
They also mimic the appearance and feel of real teeth. They aren't suitable for everyone. They need surgery and cost more than bridges or dentures.
It's an excellent option for replacing missing teeth. This advanced procedure involves an artificial root. It's made of metal, inserted into the jawbone, and topped with an artificial tooth.
The benefits of replacing missing teeth with implants include improved facial structure, enhanced dental hygiene, improved durability, and natural-looking results.
There is a huge success rate in dental implants which makes them a very reliable choice for those seeking to replace a missing tooth.
Whatever the option, a dental health professional can provide more information and help determine which is the most appropriate solution.
2. Dental Bridges
Dental bridges are an excellent option to replace missing teeth. This type of bridge fills a gap between teeth by attaching an artificial tooth to adjacent crowns that are over healthy teeth.
It offers a permanent, comfortable solution for replacing missing teeth, making them a popular treatment for those looking for a restorative solution.
Dental bridges do not need to be removed for daily hygiene duties and can help to prevent other teeth from shifting positions within the mouth due to the missing tooth.
Additionally, dental bridges help restore an individual's ability to speak and chew properly. The downside to dental bridges is that healthy, adjacent teeth may need to be reduced while preparing the bridge.
It may need to replace if it becomes damaged. Other solutions for replacing missing teeth, should you talk with a dentist.
3. Removable Partial Dentures
A removable partial denture looks and functions like natural teeth and replaces a small area of missing teeth.
While a removable partial denture is excellent for chewing and looks nice, it is far less long-lasting than a bridge or implanted tooth, and it can get unpleasant when worn for a long time.
Yet, they are the most affordable tooth replacement option and are simple to fix if any damage does occur.
For those missing multiple teeth, removable partial dentures are a great option to replace the missing ones. The partial denture will conform to the shape of the mouth and fit comfortably over the remaining teeth.
Made from an artificial material that looks like natural teeth, these dentures provide a functional and esthetic replacement. The partial denture is held in place by clasps that attach to the remaining natural teeth.
Like full dentures, a partial denture can be easily removed for cleaning and maintenance and should be cleaned daily with a gentle toothbrush and mild soap.
With regular visits to the dentist, partial ones can last a long time and provide improved chewing, speaking, and esthetic capabilities.
4. Removable Complete Dentures
This type of denture is designed to replace all of the teeth in both the upper and lower jaws. They are typically made of acrylic material. It is important that the denture fits properly and is comfortable in the mouth otherwise, it may not work.
The denture must have regular maintenance and cleaning. The dentures must also be securely anchored to the gums to prevent slipping.
If not taken care of properly, removable complete dentures can cause additional oral health issues such as gum disease, decay, and bad breath.
Removable complete dentures are an affordable and convenient option, but there are other options, such as implants, bridges, and partial dentures, that may better suit the individual's needs.
5. Crowns
When people in need of restoration therapy are aware of the benefits of dental crowns, they may decide whether this option is best for them.
People can acquire the specific information they require by asking a general dentist about dental crowns because general dentists regularly provide restoration procedures, making them experts in the procedure.
Options for replacing missing teeth can range from filling the gap with bridges, dentures, and more, to more complex and permanent measures such as crowns.
It is also referred to as caps, which are custom designed and manufactured to fit the missing tooth and blend in with the rest of the teeth. They are made of porcelain or zirconium and fit over the existing tooth.
It is durable and can last for decades. They are a good option for replacing severely decayed or cracked teeth.
It can also be combined with bridgework, implants, and other prosthetics to give the patient a complete, natural-looking smile. For patients who want to restore the beauty of their smile, crowns are an ideal choice.
Missing Teeth No More
Overall, having missing teeth is a problem for many faces, but there are options available to help replace them and restore your smile.
Options such as a bridge, implant, and partial denture are all ways that a person can replace it and be able to smile with confidence again. Invest in your oral health and consider your options for replacing those missing teeth today.
Continue reading our other blogs to learn more about how tips on fashion, beauty, health, and well-being will enhance your daily life.