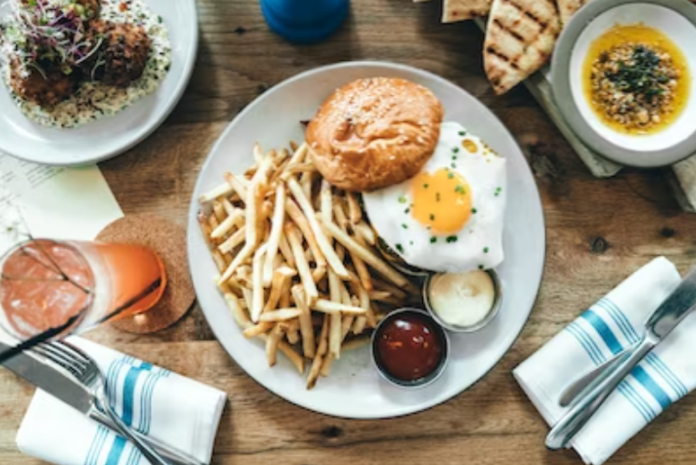 Private dining is rising, with restaurants offering next-level, unique experiences. While restaurants are usually busy, the atmosphere inside a private dining area is relaxing and comfortable. It's a space that can help guests forget about their daily stresses and focus on enjoying their food and company.
You Get to Eat the Food You Love
Private dining allows guests to indulge in their favorite dishes without the distractions and noise of a busy restaurant. It's a perfect opportunity to highlight your restaurant's best food and drinks while creating a unique experience for each guest.
Another perk of private dining in San Francisco is the high level of attentiveness guests can expect. When a group is seated in a private room, their team of servers will be dedicated solely to their needs. This can make the entire dining experience more pleasant, especially if you plan a romantic dinner for two or a special occasion like proposing to your significant other.
Restaurants can offer a wide range of private dining options, such as catering, plated or buffet-style meals, and unique add-ons. Additionally, they can create a menu that's catered to dietary restrictions.
You Get to Escape the Restaurant Chatter
In regular restaurant seating, there are a lot of distractions. Whether it's other guests, children, noise, or even the wait staff, all these things can get in the way of enjoying your dining experience. When you book a private dining experience, you can avoid these distractions and enjoy your meal without anyone else getting in the way.
This is especially helpful if you are planning on taking a special someone out for a romantic dinner or if you want to propose to them. With a private dining room, you can be sure that you won't have any interruptions from other customers.
Another thing to remember is that many private dining rooms are equipped with servers. As a result, they won't have to worry about serving any other tables or customers, and they can give you five-star service. Not all restaurants can guarantee this, but it is a perk of private dining.
You Get to Be Yourself
Whether you're hosting a wedding banquet or gathering with friends after a memorial service, it's essential to give speeches or share feelings without the distraction of other diners. With private dining, this is no longer an issue.
When guests reserve a private room, the restaurant typically assigns a team of servers to care for them during their stay. They can compete with other restaurant patrons for the wait staff's attention. This level of attentiveness can help make the event feel extra special.
You Get to Eat with Your Friends
Whether guests are looking to catch up over a glass of wine or celebrate a birthday or anniversary, private dining is a fun way to enjoy the company of friends. It allows you to escape the restaurant chatter and focus on your conversation without worrying about what other diners hear or whether they're yelling for the waiter to take their order.
Another great perk of private dining is that you can customize the menu to fit the occasion and your guests' dietary restrictions. That means you can offer a plated meal or a buffet-style experience that's sure to please everyone at the table.
A terrific approach to promote your private dining alternatives and draw in new clients is through pop-up events. These events can highlight a guest chef or bartender, offer a special themed menu or immersive experience, and can be hosted for a limited time.
You Get to Spend Time With Your Family
For many, private dining is a great way to spend time with family. Whether celebrating a birthday or an anniversary, private dining is the perfect way to enjoy dinner with your loved ones without worrying about the distractions of eating out in public.
When guests dine in a private room, they can expect attentive service that is separate from the rest of the restaurant's regular patrons. This means no howling children or loud groups, allowing guests to enjoy their meal and peaceful conversation.
To differentiate themselves from the competition, restaurants might consider offering a private dining option with a unique experience for their patrons. This can include live music, unique add-ons, or even themed dinners.
It's a Personalized Experience
Many restaurants offer private dining experiences, where diners can enjoy their favorite food in an intimate space reserved for the people they have invited. These experiences can be next-level, with unique menu options and add-ons that make the occasion memorable for guests. This type of dining is also a great way to impress clients or friends without the hassle of planning and cooking a meal yourself.
The best part of private dining is its completely customizable experience. Depending on the restaurant or venue, guests can tailor every aspect of their experience, from lighting to table settings. They can often work with the chef to create a menu that meets their dietary needs and preferences.
Another benefit of private dining is that it provides a more relaxed and safe conversation space. Guests can let their hair down and be themselves, knowing that the wait staff will not interrupt them to turn the table or chastise them for having inappropriate conversations. Private dining is a chance to get to know your friends and loved ones without the worry that someone else will overhear your discussion or be bothered by it.