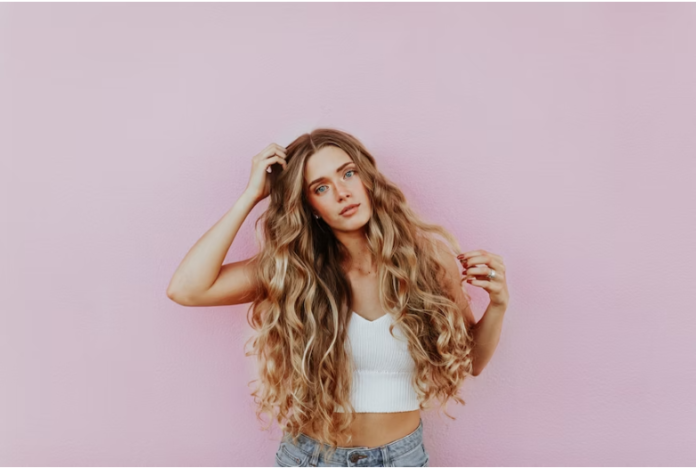 Hair toppers are pressure-sensitive clips that attach to the crown of your head to cover minimal to advanced hair loss. Unlike extensions, they clip in directly and blend into your natural hair.
For best results, you want to ensure you have the correct hair topper for your needs, including a strong hairline if you're thinking about bangs. Then comes the styling.
Clip it in
Men and women who experience hair loss in various stages may turn to hair toppers to hide thinning spots or bald patches. Hair toppers are a great way to achieve a natural look as they seamlessly blend with your natural hair. However, styling can be challenging if you're new to using hair pieces. With practice, you'll get the hang of it. To ensure your hair topper looks as natural as possible, follow these tips: Start by choosing the right hair topper for you. Consider factors like color and style. The color is important because it will help your topper blend in with your existing hair. If you are still deciding what shade to get, don't worry; our in-house stylists can help you find the perfect match.
Once you've chosen the right topper, it's time to clip it in. Hair toppers typically come with pressure-sensitive clips that can be used to attach them to your bio hair. But to ensure your topper looks natural, you must ensure the clip is positioned correctly. To do this, brush your natural hair to ensure it is tangle-free, then gently tease the area where you will attach the topper. This will help make the attachment more secure.
Part it
If you're experiencing hair loss, hair toppers for women can be a fantastic solution to boost your hair's volume and conceal hair loss. You'll find them in different sizes, shapes, and colors to match your natural hair and blend in harmoniously. However, styling a women's hair topper can be tricky, and the most significant challenge is making it sit flat enough to look like natural hair. Hair toppers are designed to sit flat, but because they don't have a total cap that is snugly wrapped around your head, it can take a bit of finessing to get them to sit perfectly flat.
Sprinkle a little water onto your topper's base and use a fine-toothed comb to make your parting. It's best to do this while it's still damp because this will allow you to match your regular parting and keep the topper looking incredibly natural.
Another essential tip to remember is always to ask a professional hair stylist to trim your topper before you wear it. Hair topper hair usually comes a little longer than your natural hair, so having it professionally trimmed will help ensure that it is a perfect match for your existing length and that it will blend flawlessly.
Style it
Hair toppers are a great way to conceal your hair loss without the full coverage of a wig. But for them to look natural, they need to be styled correctly. This includes choosing a color that matches your natural strands and using heat-friendly synthetic or human hair toppers to avoid damage.
Choosing the right base size is also essential. It should match the area of your stronger bio hair follicles, allowing the topper to clip in and blend seamlessly.
Another critical consideration is the hairline, especially if you have a weak one or want to keep bangs. A lace front topper is the best choice because it offers a seamless transition from your scalp to your topper with no telltale "transition line."
If you choose a wig that doesn't offer a lace option, use a double-sided adhesive when styling your topper to double-secure it. Then, comb it to blend in and smooth any bumps.
A wig can also help you overcome a receding or thinning hairline by covering the problem areas and making your crown appear fuller. Choose a piece with a "scalp" appearance along the part and a little wavy volume to match your bio hair for the most realistic results. Take your wig to a stylist to trim and shape it for a more natural look.
Take a long look in the mirror
Hair toppers are a great way to cover up thinning hair, but knowing how to style them for a natural look is essential. With a few quick and easy styling tricks, your hair topper can blend seamlessly with your natural hair.
To get started:
Ensure all the clips on your hair topper are closed from front to back.
Use a wide-toothed comb to detangle your natural hair before applying the topper.
Lightly tease your bio hair around the thinning area of your scalp to help it blend with your topper.
Once your hair topper is secured, look in the mirror and make the necessary adjustments. This will ensure a natural-looking fit and reduce the risk of damaging your natural hair.
When selecting a topper, the maintenance required should be considered. Human hair toppers need more care than synthetic ones because they lack the natural oils from the scalp that keep hair hydrated and healthy. Nevertheless, numerous gentle sulfate-free shampoo and conditioner options can be utilized on human and synthetic hair to maintain its optimal appearance.