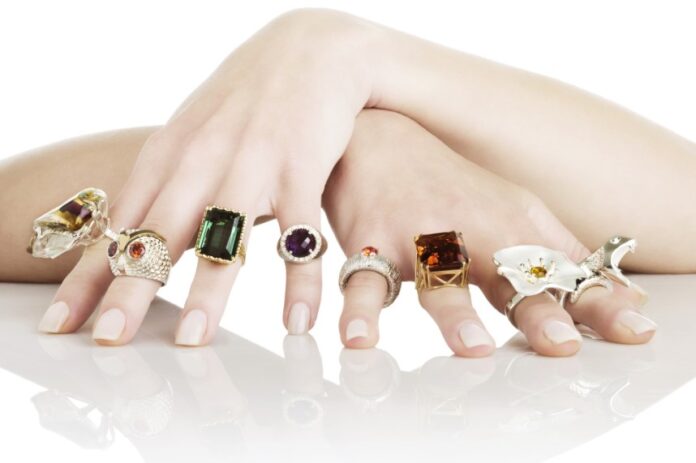 When you think of your jewelry, is it all silver and gold? If so, then think again.
There are so many other metals to consider. There's stainless steel, bronze, and of course, good old-fashioned steel rings.
Not sure if this ring can be a good choice? Keep reading for some tips on choosing steel rings that fit your style!
1. Consider Your Skin Tone
When choosing, your skin tone should come into consideration. For people with fair skin, silver steel rings that are reflective and bright are ideal.
For those with medium brown skin, stainless steel rings with a warmer hue work best. For individuals with darker skin, those with a deep gunmetal hue can bring out their tones the best.
They have a unique bluish-gray hue. They can look different when worn against certain skin tones. Depending on your complexion, it is important to select rings with a hue that complements your complexion.
These rings come in a wide variety of colors, shapes, and finishes. This is why it is important to consider your skin tone when selecting rings to achieve the look you want.
2. Choose a Ring That Fits Your Lifestyle
If you have an active lifestyle, you'll want to choose a steel ring that can withstand the elements. Steel rings are very durable and can stand up to a lot of wear and tear.
If you work with your hands, you'll want to make sure your ring is comfortable to wear all day long. You should also consider the weight of the ring when choosing one for an active lifestyle. A heavier ring may be more difficult to keep on during activities.
If your lifestyle is a bit more sedentary, you can go for a less durable ring. You won't have to worry about the weight of the ring as much. This is because it won't be getting banged around as much.
You can also go for a ring with intricate designs. You can do this because it won't be subject to as much wear and tear.
Also, research whether your ring will fit the colors and styles of the clothes you wear. If you don't wear jewelry often, then select a simpler, more minimalist style. But if you're more of a trendsetter, pick a more intricate design with a unique shape.
3. Select the Right Size for Your Finger
Steel rings come in a variety of sizes, so it's important to select the right size for your finger. Below are some tips for choosing the right size.
First up, measure your finger before you shop. Use a tape measure or string to wrap around your finger and measure the circumference.
The best way to determine your ring size is by measuring your finger with a flexible measuring tape. Wrap the tape snugly around the base of the finger, where the ring will sit, and mark the spot.
To get the most accurate measurement, it is best to measure the finger when warmed. After a bath or shower would be ideal.
When shopping online, make sure to double-check your size. Then, compare them to the size chart before completing your purchase.
Don't forget to try on different sizes. Put on the ring and make sure it's comfortable.
It should be snug but not too tight. You should be able to slide it over your knuckle with ease.
Consider the width of the ring. If you have a wider finger, you may want to choose a wider ring. Conversely, if you have a narrower finger, you may want to choose a narrower ring.
Think about how you will wear the ring. If you plan on wearing the ring all day, every day, you'll want a comfortable fit that won't cut into your skin. If you only plan on wearing the ring occasionally, you may be able to get away with a slightly tighter fit.
4. Pay Attention to Finishing Details
Whether you're looking for a steel ring to wear every day or for special occasions, it's important to pay attention to the finishing details. The right finish can make all the difference in how your ring looks and feels. So it's worth taking the time to find one that suits your style.
There are a few things to keep in mind when choosing a finish for your steel ring. First, think about how you want the ring to look. A high-polish finish will give a ring a shiny, mirror-like appearance. Meanwhile, a brushed finish will create a more matte look.
Another thing to consider is how you want the ring to feel. A high-polish finish can sometimes feel slippery.
So if you're looking for a steel ring that's comfortable to wear every day, a brushed finish might be a better option. If you don't mind sacrificing some comfort for style, a high-polish finish can be very beautiful.
Finally, keep in mind that different finishes will need different levels of care. A high-polish finish will need to get cleaned more often than a brushed finish. If you're looking for a low-maintenance option, choose a brushed steel ring.
5. Buy Rings That Fit Your Budget
When it comes to finding rings that fit your budget, there are a few things to keep in mind. First, consider the type of ring you want.
If you're looking for a simple band, you can usually find one for less than $100. But if you're looking for something more elaborate, you'll need to set aside a larger budget. You might also want to check out Damascus ring bands if you're within budget.
Next, think about the material you want your ring to be made from. Stainless steel is a popular choice for rings because it's affordable. Titanium and gold are also options if you're willing to spend more money.
Finally, take into account the size of the ring. If you have larger hands or fingers, you may need to spend more money on a ring that fits properly. But if you have smaller hands or fingers, you may be able to get away with a cheaper ring.
Why Choose Steel Rings
For all your jewelry needs, steel rings are the way to go! They're stylish, durable, versatile, and affordable. What more could you ask for?
From formal and fashion-forward to party and everyday styles, you can find and customize the perfect steel ring to fit your needs. Go with steel rings and find the perfect ring to represent you today!
Want to learn more about the world of fashion? Check out our other guides to learn all you can.