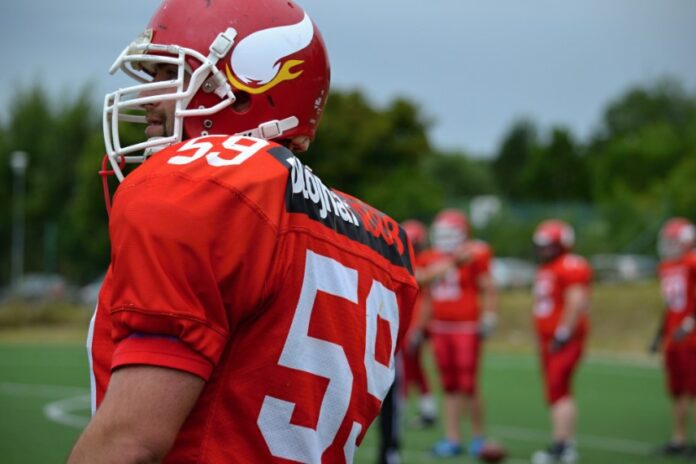 Are you addicted to the pigskin? Do you need to expand your collection of jerseys for your favorite football teams?
A new hobby has become a bit of a passion for millions of Americans. Collecting football jerseys from your favorite teams can be one of the most exciting categories of memorabilia that you can pursue.
In this guide, we will discuss popular tips to help you start your next collection. We will also tell you how to display or store your collection once you start building it up. Let's get started!
1. Research Your Football Jerseys
Collecting football jerseys can be an exciting and rewarding hobby, especially if you do your research beforehand. Start by deciding on a team or player to focus your collection around such as a bo Jackson jersey, and do research about rare or limited edition items. Find out the measurements and look for a jersey with the size and style that you like.

2. Setting a Budget
Setting a budget and sticking to it are keys when it comes to collecting jerseys. First, decide what level you want to collect at and then set a budget. Be realistic with the amount you can spend each month.

Make sure you are aware of the current market value of each jersey to ensure you're (1) getting a fair deal, (2) not getting ripped off, and (3) not overspending. Research properly, shop around for better deals, and never be afraid to walk away from a deal if the price isn't right.
3. Utilize Online Resources
Check out online marketplaces such as eBay for rare or old football jerseys. If you're looking for current jerseys, the official online store of the NFL is a great place to start.

Furthermore, many local sports stores have an online presence where they sell football jerseys.
Check out specialty websites that specialize in vintage football jerseys. You can join football jersey-specific fan forums to get advice from other collectors and find new jersey sources.
4. Where to Store
They should be kept in a temperature-controlled environment, in a room that does not have direct sunlight. The jerseys should be placed on hangers or in drawers so they remain dry and wrinkle-free.
It is important to wrap the jerseys in plastic or acid-free enclosures to keep bugs away as well as protect them from dust, dirt, and moisture. For extra protection, you can place the jerseys in climate-controlled boxes or drawers and keep them stored in a dark, cool space.
5. How to Properly Care
Start by removing any dust and dirt with a damp cloth. Use a light laundry detergent in a very small amount of cold water to gently hand wash the jersey, then press it with a damp cloth to remove any remaining detergent.
Avoid using bleach, as this can damage the fabric. Hang the jersey to dry, and never put it in a dryer.

When washing two jerseys together, use the delicate cycle on a washing machine and turn the jerseys inside and out.
Maximize Your Collecting Experience
Football jerseys are a great way to show your team spirit, no matter which team you root for. Invest in quality items that fit your collecting needs, and remember that the passionate collector should seek out the best deals and hold onto those items with care.

Get the most out of your football jersey collection over its lifetime and start collecting now!
If you found this helpful and want to read more great content, check out our latest blog posts now!