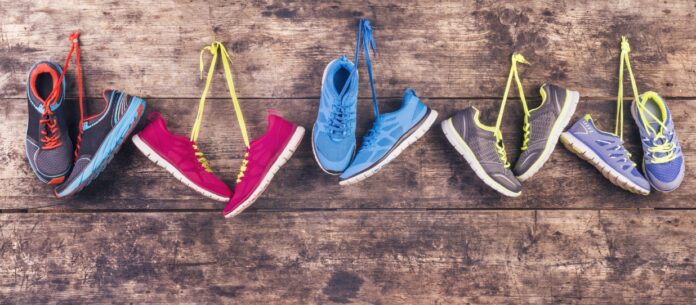 Shoes are an important part of our outfit – they show a lot of our personality. Whether you're going to work or going on a date, or hanging out with friends, sneakers are a staple piece in anyone's wardrobe.
Not all sneakers are made equally, and there are a lot of fakes out in the market. If you're new to the shoe game, you may not know about all the sneaker buyer errors.
Let's explore some common sneaker buying errors and how to avoid them.
1) Buying the Wrong Size
This can be a big mistake, as it can lead to an uncomfortable fit and even injury. To avoid this, it is important to know your own shoe size and to try the shoes on before you buy them at https://sneakersdirect.com.au.
2) Not Being Aware of the Different Types of Sneakers
This can lead to buyers making the wrong choice for their needs, ending up with a pair of sneakers that are uncomfortable or don't meet their expectations. To avoid this, it's important to educate yourself on the different types of sneakers before making a purchase.
There are three main types of sneakers: running shoes, walking shoes, and court shoes. Each type of shoe is designed for a specific purpose and offers different benefits. By knowing which type of sneaker you need, you can avoid making a purchase that you'll regret later.
3) Not Doing Your Research
When buying sneakers online, it's important to know what you want and what you're looking for before you start your search. Otherwise, you'll end up with a pair of sneakers you don't love or that don't fit well. Take the time to read online customer reviews, compare sneaker prices, and find the right pair of sneakers for you.
Not doing your research can also lead to you buying a pair that is not suited for your needs or activity.
4) Not Investigating the Store's Return Policy
One of the most common sneaker buying errors is not investigating the store's return policy. This can result in you being stuck with a pair of sneakers that you are not happy with. Always take the time to read the return policy before purchasing any sneakers. If the policy is not clear, ask a sales associate for more information.
Don't forget to investigate the warranty before buying sneakers. This can save you a lot of money in the long run if you have any problems with the sneakers.
5) Buying the Wrong Style
One of the most common sneaker buying errors is buying the wrong style. For example, running shoes are not appropriate for playing basketball. The wrong style of sneaker can lead to injuries, so it's important to select the sneaker that is designed for the activity you will be participating in.
6) Not Checking for Authenticity
With the proliferation of fakes and counterfeits, it's more important than ever to make sure you're buying the real thing.
Only buy from reputable sellers, either in-person or online. If buying online, request lots of photos of the sneaker, including close-ups of the logos and other details. Lastly, be aware of common fake patterns, such as misspelled words or incorrect logos.
Common Sneaker Buying Errors to Avoid
If you're looking to buy sneakers, avoid common sneaker buying errors like overpaying, under-evaluating, and not knowing your needs. Do your research, know what you want and what you're willing to pay, and be patient. With a little effort, you can find the perfect pair of sneakers for you.
For more informative articles, be sure to check out the rest of our blog!