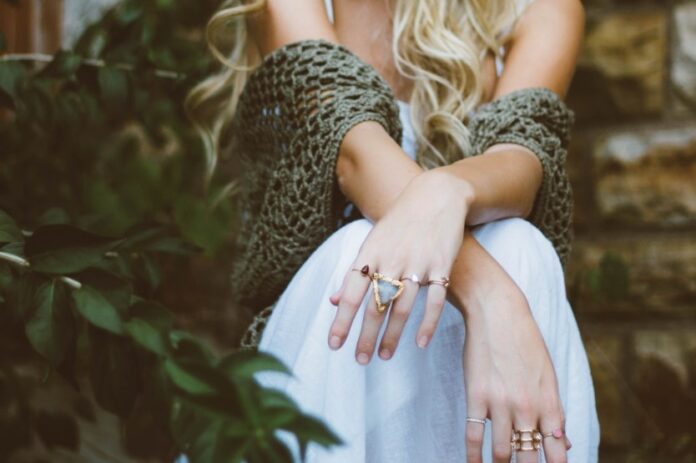 Are you looking for ways to personalize your look in the new year? If so, then do not overlook your jewelry. Jewelry is a fantastic way to make a simple outfit pop or add the final touch to a statement ensemble.
However, not all jewelry is created equal. What's in style now can change in an instant. You will always look your best by staying up-to-date on the latest jewelry trends. So what should you look out for in 2023?
Not sure what to look for? We can help. Here is a quick guide on the jewelry trends you should watch in the upcoming year.
1. Hoop Earrings
Hoop earrings remain timeless jewelry choices, and as the years go by, they steadily increase in popularity. In 2023, they will be a major style trend. Over-sized hoops will be everywhere, from gold to silver and even plastic. They will also be seen in many shapes, from circles and squares to geometric shapes like triangles and diamonds.
Dangly Hoops will be in demand, giving wearers the ability to make an effortlessly chic and eye-catching statement. The modern take on these classic earrings will capture the attention of style-minded individuals and create their own trends. Stacking Hoops is another way to express the unique style and create a unique look while incorporating different materials like gemstones and delicate chains will give them a more luxurious touch.
With so many possibilities in 2023, Hoop earrings remain one of the most versatile jewelry trends.
2. Delicate Necklaces
Delicate necklaces are one of the 2023 jewelry trends. These necklaces are predicted to be minimalistic but also edgy and sophisticated in the upcoming year. Metallic tones like gold rose gold, and silver will be popular, as well as warmer colors like rose quartz, topaz, and jade.
The layering of varied metals and colors will be fashionable. Necklaces with semi-precious stones, star charms, and moon charms will be popular, too. The see-through bead will be trendy, as well as ones with nature-inspired imagery.
With the knowledge provided in this necklace care guide, you can confidently keep up with the latest 2023 jewelry trends.
3. Stackable Rings
This trend emulates the modern ethos of minimalism and sustainability, as the jewelry pieces can be re-used and layered differently to create an entirely different look. By 2023, stackable rings will have become even more accessible in terms of price, material, and size and will have a variety of innovative designs.
Stackable rings also come in a range of styles, from classic and minimalistic to bright and bold, making them incredibly versatile and able to suit a variety of tastes. Whether you opt for plain gold or have colorful stones stacked together, this form of jewelry is sure to be seen all over the place in 2023. With so many options, stackable rings are the perfect choice for mixing and matching to create a look that is uniquely yours.
4. Bold Statement Pieces
Colorful gems such as emeralds, rubies, sapphires, bold and edgy designs, and artsy combinations will all be the best jewelry trend in 2023. Unique jewelry crafted from titanium, ceramic, and sterling silver will make a big impact. Quirky and vibrant pieces that make a statement of individuality and simpler but exquisite designs will be popular, too.
3D-printed jewelry that fuses classic and modern elements will also be a trend. Although statement pieces will trend, so will delicate and subtle pieces that provide more understated and timeless looks.
5. Personalized Jewelry
One of the trends you should look out for is the increasing popularity of personalized jewelry. Personalized jewelry, such as rings, necklaces, earrings, and bracelets, can include names, initials, meaningful words, or dates — anything that holds a special meaning for the wearer.
This type of jewelry comes in a variety of materials, from sterling silver to 18-carat gold. The most popular type of personalized jewelry is custom-engraved jewelry, which can feature a unique phrase, word, or image.
As personalized jewelry increasingly becomes available, it's sure to be one of the hottest trends of 2023. Whether you're buying for yourself or a loved one, personalized jewelry is an exciting and modern way to express yourself and commemorate special occasions.
6. Colored Stones And Gemstones
The trend of colored stones and gemstones in jewelry will continue to be strong in 2023. Bold blues, greens, and purples will be seen in varieties of statement and cocktail rings, while delicate pink, orange, and yellow gemstones will bring a softer, more delicate look. Colored stones in bigger sizes and shapes, with patterns, or embedded in metal or other stones and gems, will also create interesting and eye-catching designs.
The luminescence of colored stones and gems can add brightness and beauty to any outfit and look. Jewelry designers will also be experimenting with combining different colored stones and gems for a truly unique and individualistic look.
7. Organic Timbers
Organic Timbers were all the rage in jewelry in 2021 and going into 2022, and many experts believe that they will remain popular in 2023 as well. Organic Timbers are unique, handcrafted, and environmentally friendly pieces that often feature beautiful natural wood grains and colors. They make wonderful gifts for men and women, and when paired with metals like gold, silver, and brass, they create a timeless look.
Organic Timbers come in a range of styles and colors, so you'll never run out of options when it comes to updating your jewelry wardrobe. Whether you opt for chunky statement pieces or delicate, dainty designs, organic Timbers will remain the go-to jewelry trend in 2023.
Create Ways To Dazzle With Jewelry Trends
Keep in mind that jewelry trends will continue to change as technology and fashion evolve. To stay ahead of the trend, be brave and experiment. What we know for sure is that in 2023 jewelry trends will be both classic and innovative, offering endless opportunities to dazzle. So, don't wait, start creating your unique looks with jewelry today!
Found this article helpful? Check out the rest of our website for more tips!