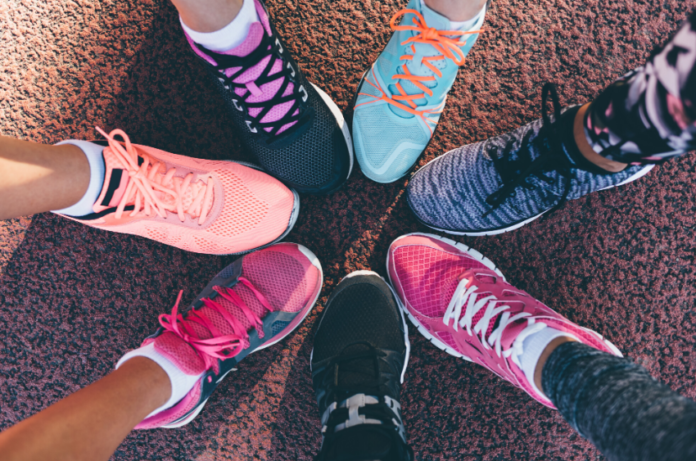 If you are like most women, the shoes you wear are probably very important to you. You know how much effort you put into the outfits you choose to wear each day, and you have your favorite shoes that you can always count on.
But have you ever stopped and thought about why designer shoes are so great?
Are they worth the added cost? So, that doesn't mean you have to spend a fortune every time you want to add a new pair of shoes to your collection.
Check out our list of reasons why investing in quality designer shoes is worth it.
1. The Increased Level of Comfort
Investing in designer shoes can have quite the price tag, but that cost is well worth it for many who seek out the highest level of comfort. They tend to be made from superior materials, such as leather or suede, that provide superior cushioning, breathability, and durability.
Additionally, designer shoes are crafted with greater attention to detail, giving the wearer a finished product that can often look as good as it feels.
Comfort-focused features, such as arch support and proper toe room, are often incorporated in the design of a designer shoe, which can make all the difference in terms of overall comfort. The decision to invest in quality designer shoes is often worth it for individuals that value a combination of comfort, quality, and maintaining a stylish look.
2. The Look of a Quality Shoe
Designer shoes are a great way to add a fashionable touch to your wardrobe. They are a great way to express your style and be a part of the designer scene without breaking the bank.
Investing in quality designer shoes is worth it for many reasons. Quality shoes are made to last and will not wear out too quickly. Not only that, but high-end shoes often look better than cheaper versions, with their materials and design providing a high-end aesthetic.
Quality designer shoes provide a great fashion statement and can instantly elevate any outfit. High-end shoes offer luxury and can make even simple garments look more sophisticated.
You can try collecting designer shoes, as it can be a fun, creative, and luxurious experience that will make you feel amazing. You will be able to look fashionable and make your wardrobe work for you.
3. Reap Financial Benefits With A Long-term Investment
Investing in quality designer shoes is a surprisingly wise decision and can provide tangible financial benefits. It can last longer than inexpensive alternatives and tends to retain its value better than other items.
Furthermore, designer shoes often resell well. This means that, should a person decide to part with their designer shoes, they may be able to recoup all or some of the cost.
Designer shoes, generally speaking, appreciate value over time. This means that, should a person acquire a pair of designer shoes, they may be able to sell them later on for a huge profit.
Selling Pre Owned luxury shoe brands can be a fun and profitable experience. First, you need to find places where you can list them, such as eBay, Reddit, and various fashion forums. Once you have listed them, use keywords and phrases that accurately define your shoes and their condition, such as color, size, style, and brand.
Take accurate, detailed photos from all angles and include them with your listing. Describe the shoes in detail and always state the condition of the shoes. Set an attractive price that will entice buyers; it may help to do research to determine the market value.
Keep all receipts and paperwork related to the shoes, as you may need to provide proof of authenticity to potential buyers. Good communication with buyers will help build trust and reputation. All of these reasons make investing in quality designer shoes a wise financial decision.
4. Added Durability and Reliable Construction
Investing in quality designer shoes is worth it because of their added durability and reliable construction. They are made from higher-grade materials and are often handcrafted for added strength and longevity. Every seam and stitch is meticulously inspected to ensure that the shoes will remain intact under any wear and tear.
With designer shoes, you won't have to worry about them falling apart after a few months of use. Furthermore, they come with a brand guarantee, meaning if the construction ever fails during their lifetime, they will be replaced or repaired.
All in all, investing in quality designer shoes is a wise choice for those who want something sturdy and reliable that will last.
5. Versatile Wear: Dress Up Or Down With The Same Shoe
Popular designer shoes are made to last and are timeless in their style. They will never go out of fashion and can always be worn with the same outfit, dressed up or down.
They come in a variety of styles and colors to match any outfit. Furthermore, shoes made by well-known designer brands provide quality and craftsmanship that are not easily found in other shoes. By investing in quality designer shoes, you can be sure to have a stylish and comfortable piece of footwear for many years to come.
6. Low Maintenance
Leather-upper designer shoes are easy to clean and weatherproofed with sprays and conditioners, while the rubber and synthetic materials used, such as neoprene, microsuede, and mesh fabrics, all require minimal upkeep.
Synthetic and leather designer shoes can be wiped clean with a damp cloth. Designer shoes usually come with cushioned insoles, which can be removed and hand-washed.
7. On-trend Always
Designer shoe trends are also often featured in fashion magazines and on the runways of Fashion Week. Celebrities on the red carpet are usually seen wearing the latest designer shoes.
These stylish shoes have become a must-have accessory for many fashionistas, allowing them to express their individual style uniquely.
Express Yourself: The Way You Dress in Designer Shoes
If you truly want to make a statement, express yourself through the way you dress in designer shoes. Get out of your comfort zone and have some fun with fashion!
Take active steps to choose a shoe that speaks to your personality and expresses who you are. Why not take a chance and be the talk of the town? Try designer shoes today!
If you enjoy this article and want to learn more, check out the rest of our blog.