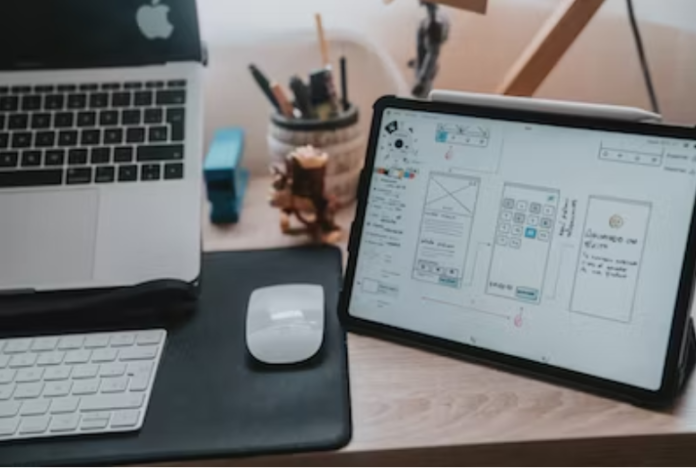 If you want to improve your digital strategy, consider working with a UX design agency. These companies are experts in ensuring that your digital products and services deliver an excellent user experience.
The UX design process encompasses multiple stages, including user research and development. This is why a UX design agency should have experienced researchers.
User-Centered Design
User-Centered Design (UCD) is a process that involves gaining a deep understanding of the people who will use a product. This ensures that the product is designed to meet their needs and requirements.
This approach differs from traditional design methods, focusing on business goals and product features without considering users.
This type of design can positively impact your digital strategy in many ways. It can lead to superior usability, a more intuitive product experience, and better conversion rates.
Optimized User Experience
With human attention spans at an all-time low, making your website, app, or platform intuitive and user-friendly is essential. This can save your business from losing a lot of potential customers.
In addition, the UX agency will use various techniques to enhance your digital strategy to achieve this. These include task analysis, assessing trends, and measuring results.
Increased Conversion Rates
Whether you're driving traffic through paid ads, SEO, email, or social media, ensuring your visitors convert is crucial. That's why conversion rate optimization (CRO) is essential to any digital strategy.
CRO is all about understanding your customer's journey and enhancing their experience in the best possible way to increase conversions. It's a process of iterating and improving your website to create a frictionless user journey tailored to each individual.
Increased Customer Satisfaction
Customer satisfaction is one of the most critical components of any digital strategy. This is because satisfied customers have high brand loyalty and are likely to spread positive word-of-mouth about your company.
To enhance customer satisfaction, you must ensure that your products are of good quality and offer value for money. This can include offering excellent customer service and making it easy for people to contact you with questions.
Increased Revenue
A high-performing UX design agency can help you increase your revenue. It will provide insights into your digital strategy to help you determine your company's right action.
The best UX design agencies will be able to make your digital experience easier and more user-friendly. This will help you retain a more extensive base of customers and improve your conversion rates.
Investing in a high-quality UI/UX design will increase revenue and stock value for your business. It has been proven that every spend on improving the UI/UX of your SaaS products will yield an average return.
Increased Customer Satisfaction
Investing in customer satisfaction can have a positive impact on your business. It can lead to more satisfied customers, higher repeat purchases, and stronger brand loyalty.
Increased customer satisfaction can also help your business to build a strong reputation and gain more positive reviews on online platforms. Unhappy customers will likely share their experiences on social media and spread the word to friends and family.
The key to boosting your CSAT is improving the customer experience and collecting feedback through surveys. This will allow you to identify areas where your business can improve and make changes accordingly.
Increased Brand Awareness
Brand awareness is the level of recognition consumers have for a specific brand. It can have a significant impact on sales and customer loyalty.
Increased brand awareness can be a vital component of a digital strategy. It can also help companies manage their resources more efficiently and save money in the long run.
UX design agencies are staffed with user experience designers, usability engineers, graphic designers, information architects, and other specialists who work to create attractive and functional products for users. They often find ways to improve a company's user experience through research and testing.