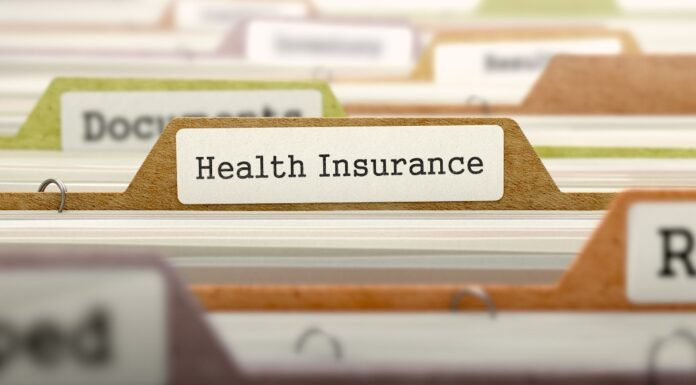 Are you planning to take the next step in your career journey?
There are several must-haves when it comes to securing reliable and meaningful employment benefits. Maybe you're a recent graduate or have been advancing your career for years.
Whatever your situation, there are certain benefits you shouldn't go without. With so many options to choose from, it can be intimidating to make the best decisions regarding your future career.
Did you find this article informative? Check out the rest of our blog for more!
1. Retirement and Pension Plan Benefits
Retirement and Pension plan benefits can provide financial stability and security after retirement. Employers often offer different retirement plans, such as 401(k) plans, pension plans, and other types of employer-sponsored plans.
By enrolling in any of these plans, you can benefit from additional contributions made by you or your employer, tax advantages, and long-term savings. Retirement and pension benefits are important for people nearing the end of their working new careers or those looking to start planning for the future.
2. Health Insurance Benefits
Health Insurance Benefits are essential for anyone looking to secure the most comprehensive level of financial security. Health insurance gives you access to quality medical care and treatment when needed, protecting you and your family from high medical costs.
Additionally, if your employer offers additional employer-sponsored health benefits such as Wellness programs, free preventative services, or other healthcare discounts, don't overlook the importance the extra coverage can afford you.
3. Vacation and Leave Benefits
Vacation and leave benefits are important employment benefits that employees should not go without. Paid time off (PTO) gives employees time to take a break from work, helping to reduce stress and prevent burnout. Additionally, employees can use PTO for vacation, to take care of personal errands, attend doctor's appointments, or spend time with friends and family.
Some employers even offer extra PTO for significant life events, such as weddings or the birth of a child. Sick leave and jury duty leave can help employees attend to their own physical or legal matters while still receiving their wages.
4. Work-Life Balance Benefits
Work-life balance benefits are an important part of employment, and employers should not go without them. Benefits such as flexible work schedules, remote working opportunities, paid leave or other time off, childcare assistance, and workplace wellness programs all contribute to a healthier, happier, and more productive workforce.
Resources like gym memberships, on-site childcare, eldercare, and transportation to and from work help individuals better manage the demands of life and work. Additionally, childcare and eldercare financial assistance, concierge services, commuter benefits, and sabbaticals help individuals manage their personal and professional obligations with reduced stress.
5. Employee Assistance Program Benefits
Employee Assistance Program (EAP) benefits are key elements of a well-crafted benefits package that should not be overlooked. EAPs can provide many valuable services and resources to employees, from counseling and financial advice to legal assistance.
At its core, an EAP is a confidential resource intended to help employees cope with life insurance, work-related stress, and personal health issues.
EAPs are tailored to an employer's specific needs and can be an integral part of creating a successful culture of well-being and safety. All employers should strongly consider offering an EAP as part of their benefits package. This is especially true for organizations with high-risk employees, such as those in the transportation, construction, and healthcare industries.
6. Education Reimbursement Programs
Employment benefits are an important part of many companies offerings, and education reimbursement programs are one of the most valuable benefits. These programs allow employees to pursue their education or skills training and also receive some or all of their tuition or other expenses reimbursed by their employer.
It is a great way to increase employees' skills and new job satisfaction while also providing an incentive to keep them with their current employer. Education reimbursement programs can include tuition reimbursement, conference attendance, on-site training courses, certification renewal, and more.
7. Life Insurance Benefits
Life insurance benefits are among the most important employee benefits that should not be overlooked. Counting on your loved ones being taken care of financially if an accident or illness renders you unable to provide for them financially is invaluable.
Life insurance coverage your employer provides protects your loved ones and gives them the peace of mind that they are taken care of, even if you cannot be in their lives. Without life insurance benefits, families may struggle for years to make ends meet if the primary breadwinner becomes incapacitated.
And even if the breadwinner is not incapacitated, life insurance can help cover estate taxes and funeral and burial costs. Additionally, life insurance benefits provide long-term financial security for your loved ones by allowing them the option of investing in the policy payout. Learn about permanent life insurance to know more about its benefits.
8. Tax Benefits
Employment benefits are packages of compensation provided to employees in addition to their regular wages or salaries. Tax benefits are some of the most important benefits to consider when deciding what package of benefits to offer employees.
Tax benefits can help to reduce the taxable amount of income, offer pre-tax savings plans, and provide additional deductions that can lower the overall taxable amount of money. Some of the tax benefits employees should not go without include the 401k plan, health savings accounts, flexible spending accounts, and employer-sponsored health insurance.
Read More About Employment Benefits
Employee benefits packages offer valuable financial and mental health support for employees and should not be overlooked.
Seeking advice from experienced professionals can help you understand the opportunity costs associated with each benefit and make informed decisions about the value of your benefits package.
Did you find this article informative? Check out the rest of our blog for more!