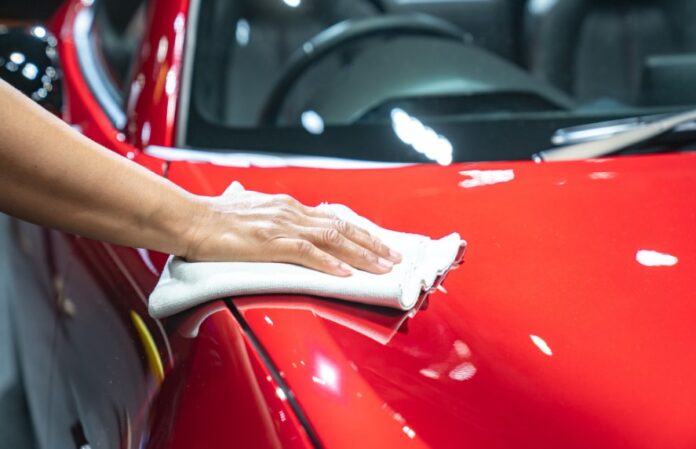 Driving through areas with loose gravel, debris, or construction zones is a major cause of damage to car paint. There are many ways to keep your car looking pristine and to prevent damage.
Protecting your car paint from deterioration is crucial to maintaining its appearance and value. Here are some ways to protect your car from damage. Keep reading.
Frequently Hand Wash and Dry
This process can remove debris, dirt, and other contaminants that can eat away at the paint if left unchecked. You should use mild detergent and water, as strong or harsh soaps or detergents may damage the paint.
It's important to use a soft sponge or brush when washing and drying to prevent scratching or other damage.
Avoid Contact With Aggressive Chemicals
These chemicals can strip your car's paint, leading to oxidation and resistant stains. When washing your car, make sure to use specialized, neutral car detergents that are designed to clean without damaging it. Make sure that it does not contain any abrasive material, solvents, or bleach.
Be sure to read the directions on the label for the proper ratio of product to water. Also, make sure to follow the appropriate application techniques.
Utilize Paint Protection Film
One of the most reliable ways to protect car paint is to use paint protection film (PPF). PPF is a thin and clear film that is applied directly to the car's body, allowing for a natural shine to remain.
It also helps to resist yellowing, UV light, and abrasions from road debris. This helps protect the paint from chips, scratches, and stains with a special protective layer.
Check out XPEL paint protection details to learn many great ways to protect your car from damage.
Use a Wax or Paint Sealer
The sealer forms a protective layer over the paint so that any dirt and debris won't cause car paint scratches or wear on the surface. Using a wax will also help protect against sun damage, keeping your car looking new for years to come. 
If you're using a car care product, be sure to properly read the instructions to make sure you're using the correct product for your vehicle.
Park in a Covered or Shaded Spot
The sun's ultraviolet (UV) rays can cause paint to fade, and long-term exposure to the elements can result in oxidation and corrosion. Keeping your car protected by parking it in a covered spot will help keep it looking good and protected from the damaging effects of the sun, rain, and other elements.
Additionally, parking in the shade will also help prevent the build-up of dust, mud, and dirt, which can cause issues if left too long on the paint.
Keep Up With Regular Paint Maintenance
It's important to check the car's paint regularly for any damage so that repairs can be made quickly. Regular inspections and maintenance can help keep your paint in the best possible condition.
Additionally, having periodic paint touch-ups and clear coat applications also helps to prevent rust and fading.
The Importance of Protecting Your Car Paint
Car paint is essential to keep it looking presentable and valuable. Taking extreme care when washing, waxing, and sealing your car will help keep your paint in good condition for years to come. Don't forget to seal it with a layer of wax after every wash to keep your car looking shiny and new!
For more helpful articles, check out the rest of our website.