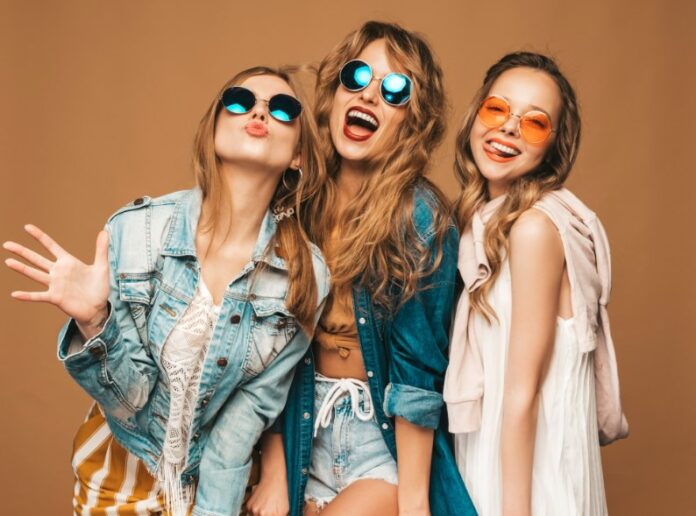 Style is the way in which you put your personality into everything you say or do.
Style is a way of life for lots of people. It's about finding your own individuality whilst being able to express yourself. It's about having your own personal style, whatever that may be!
Boho style is one of the most popular styles at the moment. It's all about looking natural, earthy, and free-spirited. If you want the boho look, it's all about looking creative and accessorizing.
If you love boho clothes but aren't quite sure how to embrace this style, keep reading for our top tips.
1. Layering Is Key
Start with the basics: light layers such as a camisole, tank top, bandeau, and jewelry. Then layer on a light jacket or blazer, and accessorize with a scarf and a light knit cardigan. For bottoms, start with distressed jeans, a printed midi skirt, or a casual maxi dress.
Once you have your look's foundation, add a light shawl or kimono, some statement jewelry, and a unique belt or bag. Don't forget to finish off with comfortable shoes such as gladiator sandals or cowgirl boots. Never be afraid to mix, match, and play around with your style until you find the right look, and remember to keep it light, fun, and comfortable for the ultimate boho look.
2. Mix And Match Patterns
A key tip for styling boho clothes is to mix and match different patterns. There are no rules when it comes to bohemian fashion, so it's key to mix different colors, fabrics, and textures. Try to combine different shapes and sizes of prints and create a beautiful tableau. Layering clothes is also essential for the boho look, and it's a great way to mix and match prints.
Try a printed skirt with a plain top and top it off with a leopard print kimono for a trendy outfit. A printed scarf is also a great option for combining different patterns. Don't be afraid to take risks and have fun with your look.
3. Accessorize With Jewelry
Jewelry is a must in achieving the perfect boho-chic look. In addition to basic pieces, opt for statement necklaces and chunky earrings. Layering multiple necklaces is a great way to add an individual touch. Experiment with charms, beads, chains, and charms to create a personalized look.
Mix and match large vintage rings and dainty bracelets for an eye-catching effect. Finally, incorporate some leather accessories to up your boho game. Leather bolo ties, headbands, and cuffs are a great way to add a unique edge.
4. Don't Be Afraid Of Color
Layer different patterns, try pairing bold colors, and add texture and pops of color with jewelry and accessories. When incorporating different colors into your look, the key is to choose complementary hues that work together to create a cohesive feel. Choose hues from the same family, such as pastels or blues, to create a more natural look.
Nude tones, white, and black make great canvases to break up large patches of overly bright colors and help neutralize the overall look. You can have a lot of fun with color when styling Boho outfits, so don't be scared to make bold choices and experiment with color combinations to create the perfect look.
5. Embrace Vintage Pieces
Look for vintage pieces made in natural fabrics, like cotton and linen, in unique colors and patterns. Consider adding vintage kimonos to breathe life into any outfit or a kaftan or poncho for easy addition. Keep accessories in the same spirit, opt for leather or handmade sandals and natural.
A leather or straw hat makes a great addition to help protect you from the sun while out and about. Don't forget to add a touch of fringing or macramé. Finally, don't be afraid to mix patterns, colors, and textures to give your outfit maximum impact.
6. Choose Flowy Fabrics
Flowy fabrics make the clothes look more stylish, providing a laid-back yet fashionable look. Look for lightweight fabrics, such as voile, rayon, chiffon, and silk, as they will create a softer look when paired with other boho clothes. It's important to choose fabrics that are breathable, as this will help keep you feeling comfortable and cool in the summer.
Think of boho fashion items like skirts, maxi dresses, and blouses that feature delicate floral prints and vibrant prints with colors that make a great statement. Finally, remember to layer the clothing for a bolder expression of boho style.
7. Incorporate Fringe And Tassels
Fringe and tassels are two popular pieces that can add an extra boho vibe to an outfit. Start by looking for fringe and tassel items in the colors you love most to create a truly and entirely your own look. From fringed bags to party dresses and anything in between, you'll find that these items can add a special touch to your outfit.
8. Opt For Natural Materials
Opting for fabrics such as linen, muslin, and cotton will give you a more natural feel and give you the boho look you are going for. Natural materials are often more expensive than synthetic materials, but they are often worth the extra cost as the fabric will last longer.
Investing in high-quality, natural materials will ensure that your clothes look great and will last. When considering items like jewelry and accessories, look for items that are made of natural materials such as wood, shell, stone, and leather.
9. Experiment With Different Textures
Embroidered tops and dresses look great with a pair of boyfriend jeans. Create visual interest by adding a fringe vest or kimono shrug on top.
Slip into a pair of ankle boots or gladiator sandals and add texture to your look with accessories like ethnic scarves and chunky jewelry. Bohemian styling is all about playing with prints and patterns and having fun mixing colors, fabrics, and shapes. Use pieces from various cultures to make unique looks.
Visit this website with boho clothing today and find the perfect look to express your style!
Start Experimenting with different boho styles
Boho style is all about embracing individuality, so experiment with different garments and hairstyles to suit your own unique style. Accessorize with bold statement pieces to add extra flair to your look.
Finish it off with an epic pair of shoes that show off your inner free-spirited self. Whether you're looking for a night out or a casual look, remember to stay true to your style when styling boho clothes. Try something new today!
Keep scrolling to discover more fashion tips and tricks on this blog.