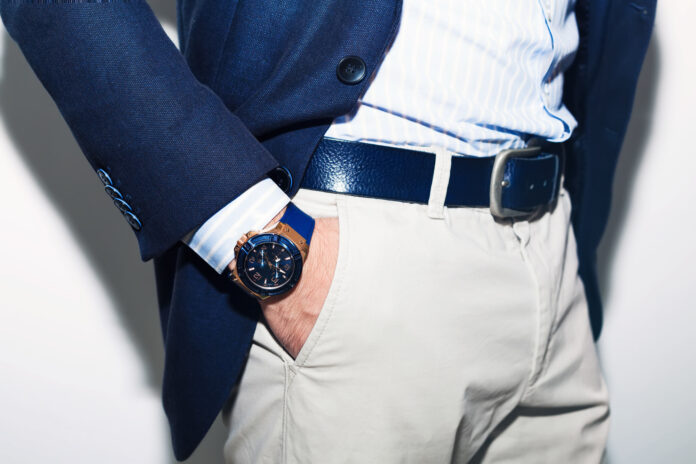 In 2021, the size of the world's jewelry market was estimated at USD 249.02 billion.
Men's fashion jewelry is fun to bring some spark and personality to your outfits! With everything on trend right now, these accessories will give you the chance to show off your style and look stylish at the same time.
Here are some of the biggest trends you need to know to pick the right pieces to make any outfit you wear the talk of the day.
Let's get started!
Picking the Right Piece for Your Style
Picking the right piece of jewelry is essential to nailing your overall look. But with so many different jewelry styles, it can be hard to know where to start.
A classic watch is a must if you're going for a more formal look.

If you want to add some edge to your outfit, go for a skull ring or a pair of spiked earrings. You can also try a leather bracelet or a stainless steel necklace for a casual look.
The Type of Jewelry
A style guide to men's fashion jewelry should consider the type of jewelry most popular with men. For instance, rings are popular for men, as are cufflinks and tie pins. Regarding materials, gold and silver are the most popular choices, stainless steel and titanium are also good options.
When it comes to colors, black and silver are the most popular, but a variety of colors are popular with men. When it comes to gemstones, diamonds are the most popular, but a variety of other gems are popular with men.
The Colors You Wear
While a lot of attention is given to men's clothes, the accessories are often overlooked. Yet, the right accessories can significantly impact your overall look. There are a few key things to keep in mind when it comes to jewelry.
First, choosing pieces that complement the colors you wear is essential. Second, don't be afraid to mix and match metals. Third, keep it simple.
A few well-chosen pieces will always look better than many cheap jewelry pieces. And lastly, don't forget the details. A good watch, cufflinks, and a well-chosen tie bar can elevate your look.
The Comfortability
The most important thing to remember when styling men's jewelry is comfortability. Choose pieces you feel good wearing, and don't be afraid to experiment until you find a look that works for you. With so many stylish options available, there's no reason not to try out a little bit of jewelry.
The Occasion
A style guide to men's fashion jewelry can be a great way to ensure you always look your best. Whether you are attending a formal event or want to add a little style to your everyday look, jewelry can make a big difference.
Following the advice in a style guide, men can learn how to create a jewelry collection that expresses their style and makes a fashion statement. If you are looking for the best jewelry for a Viking festival or other event, refer to this shop for Viking jewelry.
Choose the Best Men's Fashion Jewelry
Men's fashion jewelry can be a great way to show your style. Be sure to keep it simple and stylish.

There are many options, so find what works best for you.
Are you looking for more fashion tips? Check out our other helpful articles before you go.