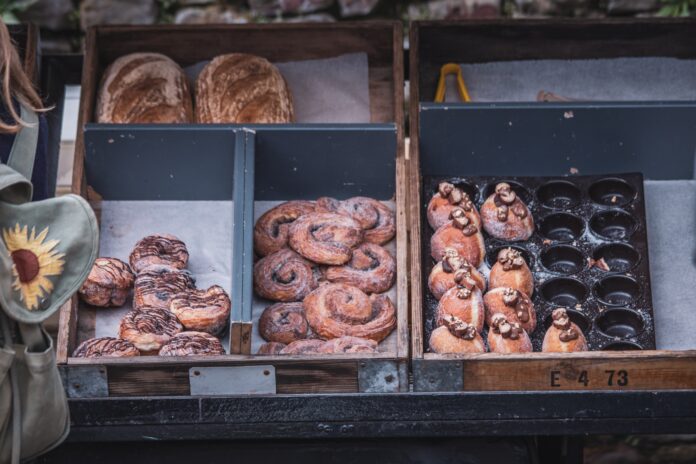 Party mix is a beloved festive snack with its flavorful seasonings and satisfying crunch. It's easy to whip up at home, and many families will fine-tune their recipe over the years.
Balancing cereals, crackers, and nuts is the key to a great party mix.

Try mixing things up with different types of cereal or replacing the peanuts with cashews, almonds, or pistachios. Adding or substituting ingredients will still make for a fantastic snack mix, but remember to stir the mixture frequently in the oven so all pieces get evenly baked and coated with the seasoning.
This sweet snack is the perfect addition to any holiday party. It also makes a thoughtful gift for family and friends in jars or bags.
It's a Source of Fiber
Marimix crunch-baked party mix fulfills snacking cravings with a big, irresistible flavor and a satisfying crunchy texture. This wholesome snack is made with full-grain puffs, pillows, pretzels, and toasted golden quinoa, hugged in a light glaze, and baked to a crave-worthy crunch. It's plant-based, wheat-free, trans-fats-free, and a good source of gut-friendly dietary fiber.
A simple swap is all it takes to transform the original party mix into an irresistibly savory snack. Adding Worcestershire sauce, onion powder, and garlic powder adds a rich and zesty flavor to this mix.
This spicy version of seasoned party mix is a game day essential. Spread it on a platter with wings, drinks, and other snacks so every guest can taste this deliciously addictive snack.
This premium cereal snack mix is an excellent addition to a gift basket, care package, or as a better-for-you munch all day long.

Try it in maple, peanut butter and cinnamon, honey vanilla granola, or roasted garlic and herb flavors. Each better-for-you snack has the highest quality ingredients and no added sugar, MSG, or trans fats.
It's a Source of Protein
Crunch-baked party mix, or Chex Mix, is a light snack perfect for parties and holidays. It's also a tasty addition to gift baskets and care packages.
With a blend of whole grains and savory seasonings, this party mix is a good source of protein. It's also low in fat and a great source of fiber, which helps support gut health.
This mix features a variety of crunchy ingredients, including quinoa puffs, pretzels, and whole-grain corn chips. It's free of gluten, wheat, and soy, making it a healthy option for kids of all ages.
Choose from various flavors. Each batch is baked to a satisfying crunch without using glycerin, MSG, or other preservatives.