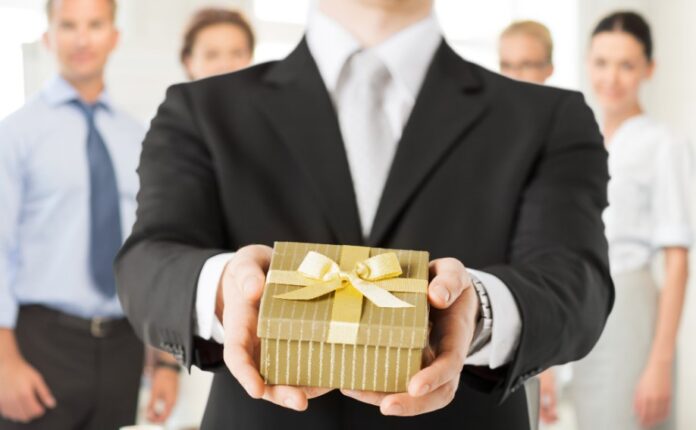 At some point in time, every business has to offer their employees a corporate gift box. Businesses use them as a recruitment tool. The corporate gift boxes for employees are often given at the end of the year to recognize their hard work throughout the year.
Gift boxes are also used to thank key employees and strengthen relationships. Often, they come in the form of a reward program. Many companies use them as tools to recruit new employees and maintain good employee relations.
So, what are these gift boxes, and how can you make them work for your business? Here is a guide to help you choose the right box for your business.
Keep on reading to learn more.
Identify Employees' Needs
Identifying their needs is through surveys, interviews, and other methods. It allows you to understand better who each employee is.
For example, if a team member recently bought their first home, a home decor gift box may be perfect. Additionally, consider their skills and expertise, as certain items may benefit their professional development.
Research a Variety of Design Possibilities
Research online to see what types and varieties are available. It also includes what sizes and colors would best meet the needs of the gifting organization.
Additionally, research should include looking into custom-made boxes. It ensures that any boxes have a unique design and final product that reflects the organization's values and brand.
A few potential gifts could be candles or chocolates, a gift card or voucher, office or general supplies, or a fun item like a t-shirt or hat. Researching the different possibilities of company branding, such as the logo and colors, is important for a cohesive look.
Review Quality to Ensure Long Lasting Utility
To buy the best corporate gift, it should be made from high-quality materials and offer exceptional quality print. This type of box should feature consistent stitching, well-maintained edges, and a great finish.
Quality should not be compromised when selecting corporate gift boxes. This can affect the perceived value of the box and the value of the gifts it contains.
Furthermore, by reading online reviews, you can see the reliability of the printing job also matters when it comes to corporate gift boxes. Companies should always prioritize print houses that offer solvent inks and matte lamination. It is to ensure that their gift boxes last throughout their intended lifespan.
Finally, the gift box's overall design should be considered. Is the design interesting, eye-catching, and communicates the right message?
Consider Office's Culture and Values
You should make sure the items align with your office culture and values. For example, a gift featuring outdoor activities like kayaking, camping, and fishing would be perfect if your office focuses on outdoor pursuits.
If your office is about innovation and problem-solving, gifts like engineering puzzles or circuitry kits would be suitable. You should also ensure that the gifts are appropriate for the season or occasion, like birthdays, anniversaries, and holidays.
If your office places a lot of emphasis on staying healthy, you can never go wrong with a box of organic fruits and vegetables or healthy snacks and beverages. No matter which items you choose, make sure they represent the culture and values that make your office unique.
Assess Your Budget
First, determine the maximum amount you'd like to spend per employee. This will give you a better idea of how much you have available to purchase boxes for the entire organization.
You may also want to consider the types of items available in the box. Are there options to personalize with a company logo or a special message?
Additionally, research the options of gift wrapping services, discounts, and other ways to add value to an employee gift box. Understand your budget, included items, and other ways to add value. This will help you narrow down the options for selecting the right corporate gift boxes for employees.
Choose Appropriate Gift Packaging
Appropriate gift packaging can communicate your appreciation of the employee's work and service. Boxes can range from simple paper bags to customized soft touch boxes to luxurious wood boxes.
Consider the type of product you are giving to the employee. Whether it is for deluxe items, a higher-quality box may be better suited. Think about the design of the box. Select vibrant colors and prints that convey excitement and surprise.
Also, pay attention to the quality and range of the product you provide. Sturdy design materials and various sizes can give your employees a memorable experience.
Finally, make sure to include a personalized message thanking the employees for their efforts and dedication. With the right packaging, corporate gift boxes can become enjoyable for employees.
Choose Customization Options
To choose a corporate gift, you should look at the design aspects of each box, such as color, size, and closure. You can select a style that appeals to your staff based on the company's culture and personal preferences.
Additionally, if possible, consider customizing the interior of the box. This includes such as adding a personalized message or design. Companies can also use specific materials, like wood or metal. It is to make the box look more upscale and distinctive.
Understand the Significance
It is to show appreciation for employees or reward exceptional performance. They are usually filled with items that symbolize recognition and appreciation for an individual's contributions to the organization.
Some gift ideas can help shape appropriate corporate gift boxes that are more meaningful and appreciated. To choose the right corporate gift boxes for employees, it is important to understand why they are given and the expectations they bring.
Know the desired occasion and purpose of the corporate gift boxes and the recipient's preferences. It will help ensure that the right gift box is selected.
A Guide to Choose the Right Corporate Gift Boxes for Employees
Corporate gift boxes for employees are a great way to show appreciation to them. This guide can help that you do not need to break the bank to make your employees feel appreciated.
By reading this guide, you can ensure you are choosing the perfect corporate gift box. Don't wait any longer – start selecting the perfect corporate gift box for your employees today!
Did you enjoy reading this article? If you do, please continue browsing our blog.